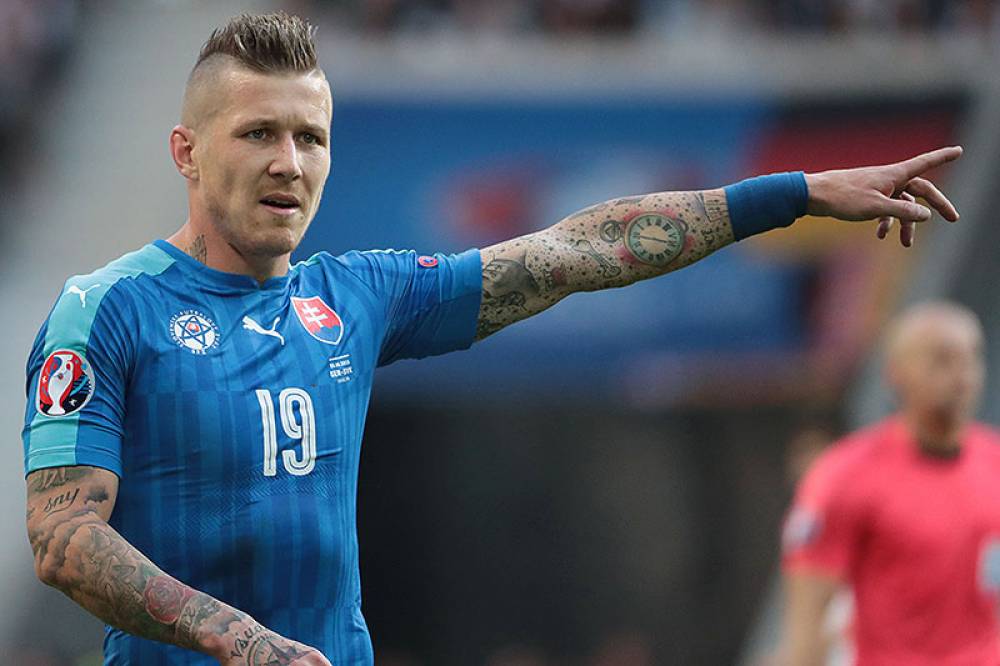 Slovakia vs Liechtenstein Prediction UEFA Soccer Picks 6/20
Jun 20, 2023, 12:00:41 AM
Slovakia vs Liechtenstein: Soccer Predictions and Expert Picks
Welcome to KingPin.pro, your trusted source for soccer predictions and expert picks. In this article, we will provide a comprehensive analysis of the upcoming match between Slovakia and Liechtenstein in the 2024 European Championship Qualifying. We'll evaluate both teams' offense and defense, culminating in a detailed prediction. Don't forget to download the KingPin.pro iOS and Android app to access the latest soccer predictions and expert picks.
Introduction
The clash between Slovakia and Liechtenstein promises to be an intriguing contest on the field. As both teams aim to make their mark in the European Championship Qualifying, they will be eager to secure a crucial victory. Let's delve into the strengths and weaknesses of each team to gain insight into their chances.
Liechtenstein's Offense and Defense
Liechtenstein has struggled in the European Championship Qualifying, failing to secure a win in their three matches, resulting in a record of 0-0-3. Offensively, they have struggled to find the back of the net, scoring only one goal in three games. The recent 2-0 defeat against Luxembourg showcased their limitations in the attacking department.
Defensively, Liechtenstein has struggled to contain their opponents, conceding 13 goals in just three matches. Their defensive vulnerabilities were exposed in heavy defeats against Portugal and Iceland. Tightening their defense will be crucial if they hope to compete against a strong Slovakia side.
Slovakia's Offense and Defense
On the other hand, Slovakia has shown promise in the European Championship Qualifying, recording a record of 2-1-0. Their offense has been effective, scoring four goals in three matches. With a balanced attacking unit, Slovakia possesses the firepower to break through any defense.
Defensively, Slovakia has been solid, conceding only one goal in three games. Their disciplined backline, supported by a reliable goalkeeper, has demonstrated resilience and the ability to keep opponents at bay. The recent 1-2 victory against Iceland highlighted their defensive capabilities.
Head-to-Head Record and Previous Meetings
Looking at their head-to-head record, Slovakia has a clear advantage over Liechtenstein. In their previous meetings, Slovakia emerged victorious in all five encounters, often scoring multiple goals. The historical dominance of Slovakia over Liechtenstein establishes them as the favorites for this match.
Prediction
Considering the performances and statistics of both teams, Slovakia holds a significant advantage over Liechtenstein. Their potent offense, coupled with Liechtenstein's defensive vulnerabilities, suggests a high-scoring match in favor of Slovakia. Furthermore, Slovakia's historical dominance in previous meetings, including their 7-0 and 4-0 victories, showcases their ability to overwhelm Liechtenstein.
Slovakia's attacking prowess, combined with their solid defense, positions them as the clear favorites to win this match. Their balanced gameplay, coupled with Liechtenstein's struggles on both ends of the pitch, provides an ideal scenario for Slovakia to secure a comfortable victory.
Pick: Slovakia -2.5 (-163)
Upgrade to View Prediction
#1

#2

last 30 days winnings
$11,800
#5