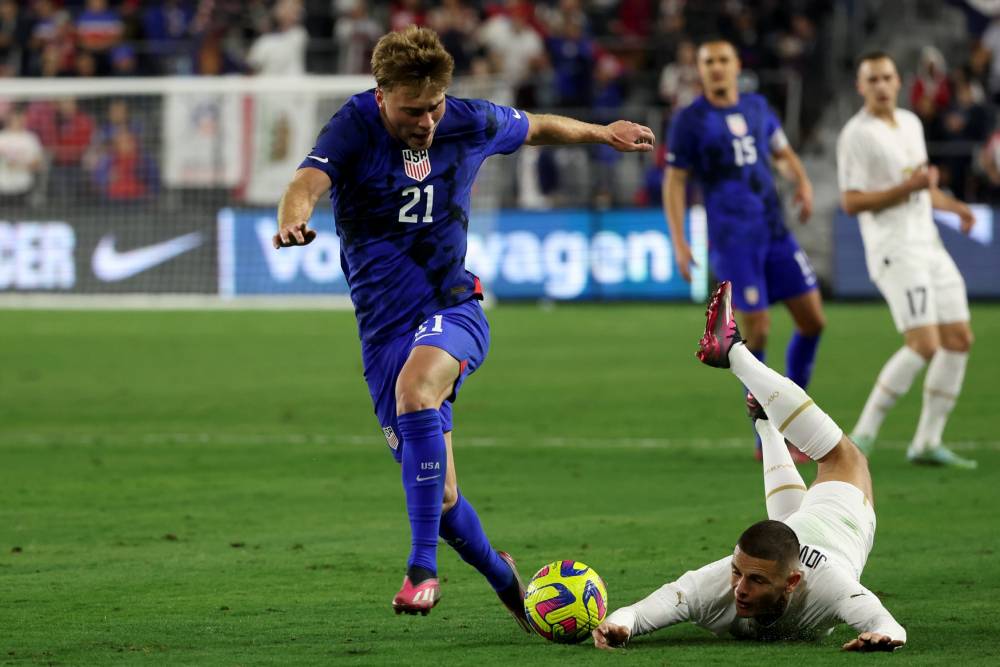 Serbia vs Bulgaria Prediction UEFA Soccer Picks 6/20
Jun 19, 2023, 11:05:13 PM
© Kiyoshi Mio-USA TODAY Sports
Serbia vs Bulgaria: Soccer Predictions and Expert Picks
Welcome to KingPin.pro, your trusted source for soccer predictions and expert picks. In this article, we will preview the upcoming match between Serbia and Bulgaria in the 2024 European Championship Qualifying. We'll provide an extensive review of each team's offense and defense, followed by a detailed prediction. But before we delve into the analysis, don't forget to download the KingPin.pro iOS and Android app to stay updated with the latest soccer predictions and expert picks.
Introduction
The clash between Serbia and Bulgaria promises to be an intriguing battle on the field. Both teams are vying for a spot in the European Championship and will be eager to secure a vital victory. Let's analyze their performances and strengths in detail to get a better understanding of their chances.
Bulgaria's Offense and Defense
Bulgaria has struggled in the European Championship Qualifying so far, with a record of 0-1-2. Their offensive output has been lackluster, scoring only one goal in three matches. The recent 1-1 draw against Lithuania showcased some improvement, but overall, their attacking prowess has been subpar.
Defensively, Bulgaria has conceded four goals in three games, indicating vulnerabilities in their backline. They suffered a 3-0 defeat against Hungary, highlighting their struggles to contain opponents. Although they managed a draw against Lithuania, their defensive frailties were exposed in their loss to Montenegro.
Serbia's Offense and Defense
On the other hand, Serbia has enjoyed a strong start in the European Championship Qualifying, with a perfect record of 2-0-0. They have been prolific in front of goal, scoring six goals in just two matches. Their attacking unit has displayed cohesion and clinical finishing, making them a formidable force.
Defensively, Serbia has been solid, conceding only two goals in two games. They have shown resilience and organization at the back, making it difficult for their opponents to break through. Their recent 3-2 victory against Jordan in an international friendly showcased their ability to handle defensive challenges.
Head-to-Head Record and Previous Meetings
Looking at their head-to-head record, Serbia has a clear advantage over Bulgaria. In their previous encounter in an international friendly back in 2010, Serbia emerged victorious with a 1-0 scoreline. Furthermore, in their 2008 meeting, Serbia dominated with a resounding 6-1 win.
Prediction
Considering the performances and statistics of both teams, it is evident that Serbia holds the upper hand in this matchup. Their strong offensive output, coupled with a solid defense, gives them an edge over Bulgaria. Additionally, Serbia's previous victories against Bulgaria, including the recent 6-1 win, showcase their superiority in head-to-head matchups.
Serbia's momentum and confidence from their perfect start in the European Championship Qualifying will fuel their determination to secure another victory. With a potent attacking unit and a solid defensive line, Serbia possesses the necessary ingredients to overpower Bulgaria.
In conclusion, our soccer experts predict that Serbia will come out on top in this crucial clash against Bulgaria. The combination of their strong offense, solid defense, and historical dominance in head-to-head encounters positions them as the favorites for this match.
Pick: Serbia ML -200
Stay Connected with KingPin.pro
For more soccer predictions, expert picks, and real-time updates, download the KingPin.pro app for iOS and Android. Don't miss out on the latest insights, tips, and predictions for all your favorite soccer matches.
#1

#2

last 30 days winnings
$11,800
#5