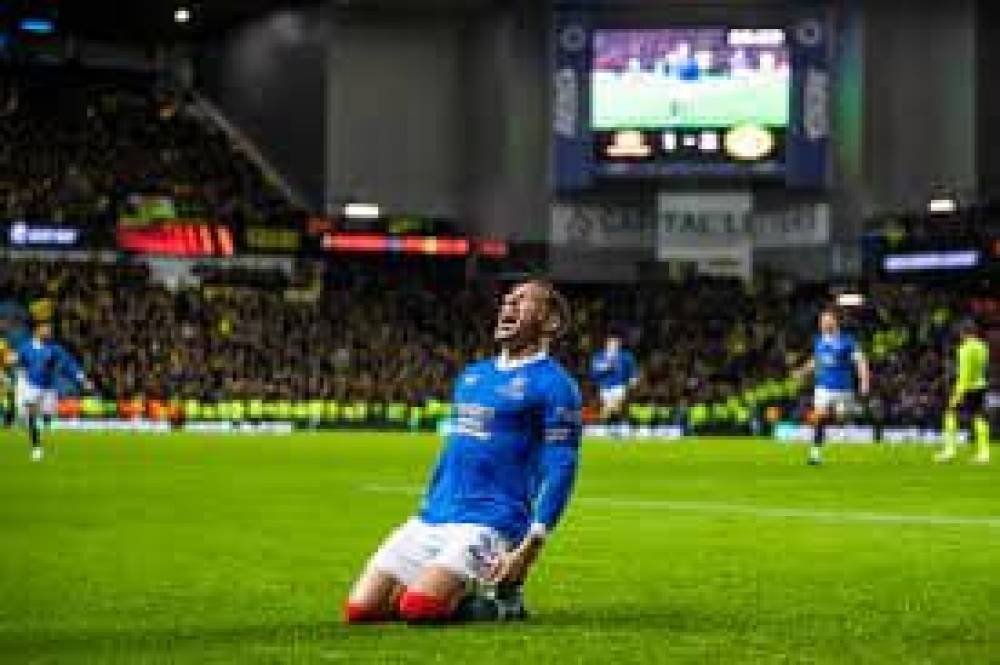 Rangers vs Servette Prediction UCL Soccer Picks 8/9
Aug 9, 2023, 12:40:52 AM
Profound Breakdown: Rangers vs. Servette in the UCL Qualifying Showdown
Welcome to KingPin.pro, where accuracy meets soccer predictions. Today, we spotlight the forthcoming bout between Scottish titans Rangers and Switzerland's Servette. This 2023-24 UEFA Champions League Qualifying encounter, slated for August 9, 2023, will see the two sides battle it out at the legendary Ibrox Stadium in Glasgow. We provide an exhaustive analysis of both teams, detailing their recent performance, influential players, past encounters, and top-notch picks for your soccer betting pursuits.
Rangers: Poised for Another Glorious Night at Ibrox
The Gers have demonstrated compelling form leading up to this contest. Convincing triumphs against St. Mirren and Hibernian, as well as an assertive 3-0 conquest of their eternal rivals Celtic, signify their readiness. The recent hiccup against Kilmarnock is a reminder that there's always room for improvement, but it doesn't overshadow their general upward trajectory.
While specific goal-scorers for Rangers were not mentioned, the defensive solidity is expected to hold off threats like Servette's S. Rouiller, T. Cognat, and C. Bédia. Their prowess in thwarting attacking endeavors from various opponents this season cannot be understated.
Servette: An Uphill Task Awaits in Glasgow
Servette, on the other hand, brings in a mix of results from the Swiss Super League. A slew of draws against teams like FC Zürich and Stade Lausanne-Ouchy indicates certain vulnerabilities. Their attacking trio, as mentioned earlier, has shown sparks, but facing the Rangers defense might prove to be their sternest test yet.
After securing a 1-1 tie in the initial matchup, Servette, even with a man down, achieved a 2-2 standoff against Genk in the return leg. This was notwithstanding Enzo Crivelli's early red card. The Swiss squad ultimately clinched a 4-1 victory in the penalty shootout, progressing to the subsequent round.
Astonishingly, while maintaining a mere 26% ball possession in Belgium, Servette landed four shots directly on goal. In contrast, Genk made an astounding 33 shot attempts. Yet, against all expectations, Rene Weiler's squad succeeded in moving forward.
Les Grenats commenced their domestic season commendably, logging a victory and a pair of ties. This signifies that, so far in the 2023-24 season, Servette has steered clear of any defeats.
Recently, the Geneva-based team managed a dramatic 1-1 stalemate against Stade Lausanne-Ouchy, thanks to Patrick Pflucke's goal during the dying moments of the match. Given this, Weiler's troop is undoubtedly keen on continuing their good run as they head to Glasgow.
Prediction
Drawing from an in-depth scrutiny of stats, recent forms, player contributions, and previous face-offs (or the lack thereof), our forecast leans heavily in favor of a Rangers triumph. Here's our rationale:
Rangers, with their rich European history, bring an experience and class that's unmatched. The intimidating atmosphere at Ibrox has been historically challenging for visiting teams, and this night might be no different. Rangers' recent form, especially their dominant displays against top-tier teams, provides them with an edge over the Swiss side.
Historical records might not provide direct insights since the two haven't met before, but Rangers' European pedigree suggests they rise to the occasion, especially against unfamiliar rivals, giving them the edge.
Servette's recent inconsistencies further bolster the claim for a Rangers win. Their attacking threats, while noteworthy in the Swiss league, will be up against a resolute Rangers defense, making their task considerably more daunting.
With KingPin.pro, you're not just getting accurate soccer picks for today, but a profound understanding of soccer betting dynamics. Our iOS and Android platforms offer timely and precise soccer forecasts, arming you with the insights to refine your betting strategies. Don't just bet, bet smartly with KingPin.pro. Download now and join a community of astute soccer pundits.
Pick: Rangers ML -180
#1

#2

last 30 days winnings
$12,070
#5