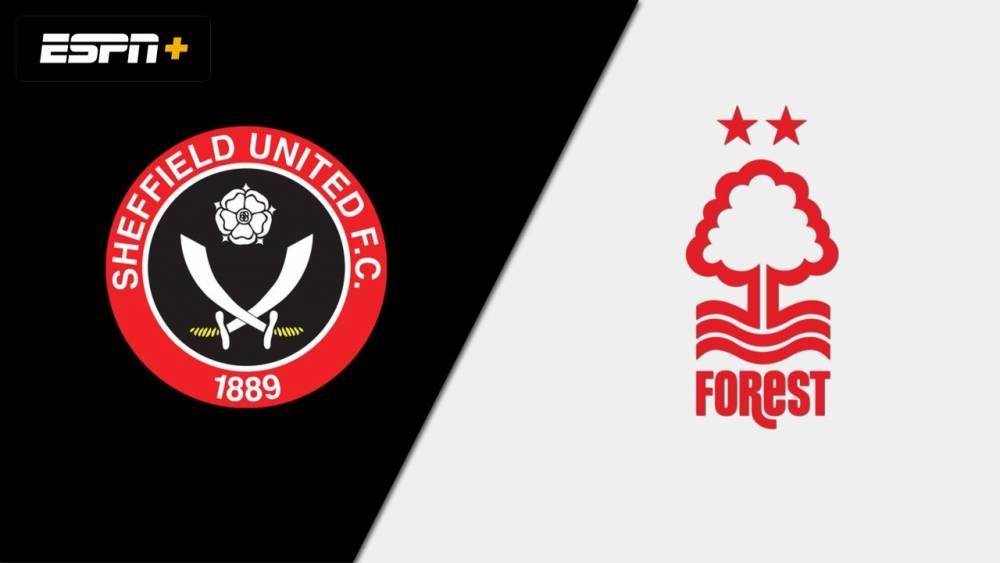 Nottingham Forest vs Sheffield United Prediction EPL 8/18
Aug 18, 2023, 12:29:49 AM
Nottingham Forest vs Sheffield United: A Battle for Redemption
KingPin.pro, your reliable source for football predictions, offers this detailed preview on the clash between Nottingham Forest and Sheffield United, set to take place on August 18, 2023, at The City Ground in Nottingham, England. Whether you're seeking English Premier League picks for today or insight into the match, you're in the right place.
Nottingham Forest and Sheffield United have a rich history in English football. Their previous clashes have been marked by intensity and unpredictability. The head-to-head record shows a balance, but recent form favors Nottingham Forest. This game represents more than just three points; it's a battle for pride and a stepping stone towards a successful season.
The Nottingham Forest Perspective
Nottingham Forest enters this match with a record of 0-0-1 in the 2023-24 English Premier League season. Despite their loss to Arsenal, they demonstrated potential, with T Awoniyi netting a goal and A Elanga providing an assist.
The Forest's attacking prowess has been an area of strength, with Awoniyi leading the charge. Their home ground, The City Ground, has often been a fortress, providing the team with the support and energy required to push through tough matches.
On the defensive front, Nottingham has conceded two goals in their opening game. They'll need to sharpen their tactics and remain vigilant against Sheffield United's potential threats. With a balanced combination of youth and experience, they are more than capable of turning the tables on Sheffield United and securing a win.
Looking at Sheffield United
Sheffield United, also with a record of 0-0-1, is looking to bounce back from their defeat against Crystal Palace. Their recent form has been shaky, and they are yet to score a goal in the new season. While Sheffield has shown sparks of brilliance, they've struggled to maintain consistency in both defense and attack.
Their previous encounters with Nottingham Forest have been closely contested, with both teams taking turns at victory. However, their current form may prove a stumbling block. The pressure is mounting, and Sheffield will need to enhance their attacking performance to challenge Nottingham Forest at The City Ground.
Sheffield's defense has been relatively solid, but they'll need to be on high alert to keep Nottingham Forest's attacking players at bay. With a well-executed game plan and a robust defensive structure, they might pull off a surprise.
Key Players to Watch
For Nottingham Forest, T Awoniyi will be the man to watch. His goal-scoring ability and physical presence can be a game-changer. Alongside him, A Elanga has the flair and creativity to break down defenses.
Sheffield United will rely on their defensive organization and counter-attacking prowess. Their key players will need to step up and deliver a performance that can unsettle Nottingham Forest's rhythm.
Prediction
Considering the recent form, home advantage, and individual player performances, our soccer experts picks predict a win for Nottingham Forest. The attacking capabilities of players like Awoniyi and Elanga provide a significant edge, while Sheffield's struggle in front of goal adds to the prediction's validity. A bet on Nottingham Forest to win offers a promising opportunity for bettors.
Pick: Nottingham Forest ML -118
In conclusion, for the best soccer picks or professional insights, Kingpin.pro has you covered. This match promises to be a thrilling contest with both teams eager to secure their first win of the season. Tactics, individual brilliance, and determination will all play a part in what promises to be an exciting English Premier League encounter. Download our app on iOS and Android today for top-tier football predictions in the industry.
#1

#2

last 30 days winnings
$12,070
#5