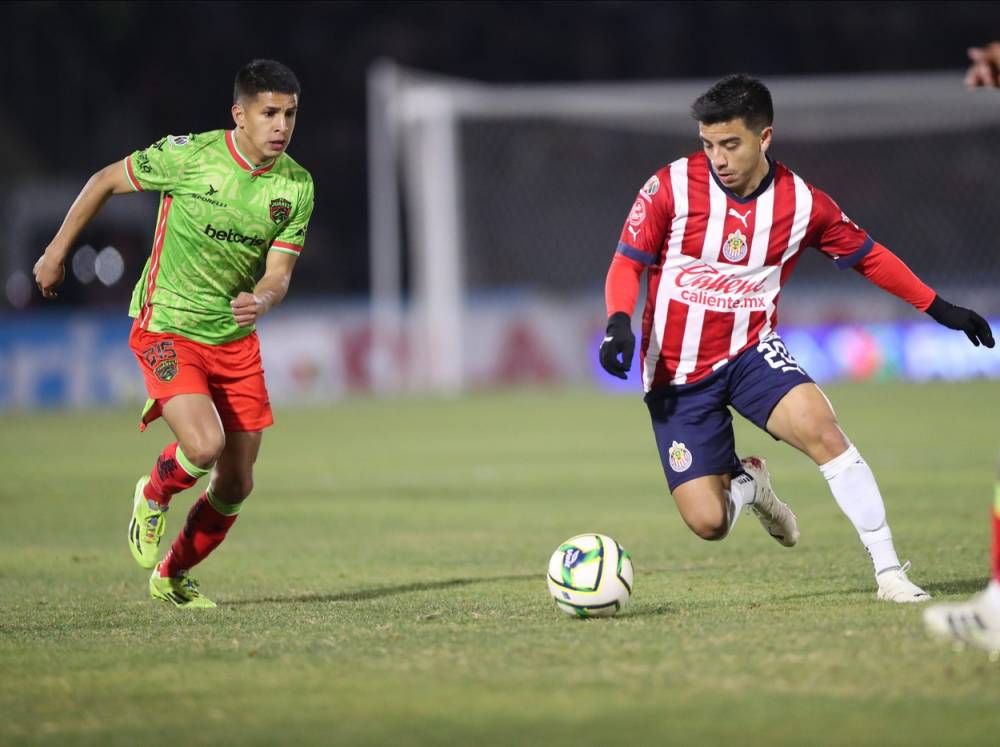 Leon vs Guadalajara Chivas Prediction Soccer Picks 7/3
Jul 3, 2023, 4:38:39 AM
© Omar Ornelas/El Paso Times / USA TODAY NETWORK
Club Leon vs. CD Guadalajara: Soccer Predictions
Introduction
Welcome to our preview and soccer predictions for the match between Club Leon and CD Guadalajara in Liga MX. In this article, we will provide an extensive review of each team's offense and defense, and explain a final prediction. For more soccer predictions and expert picks, download the Kingpin.pro app on iOS and Android.
Club Leon: Offensive and Defensive Analysis
Club Leon had a remarkable run in the CONCACAF Champions League (CCL), clinching the trophy by defeating Los Angeles FC in the final. This victory highlighted their defensive strength and solid team organization. In the Clausura portion of the previous season, Club Leon had the best defensive record in the league, conceding only 13 goals in 17 matches. Their backline, led by experienced goalkeeper Rodolfo Cota, was incredibly difficult to break down. On the offensive front, Victor Davila played a crucial role, scoring nine goals across both stages of the domestic campaign. With his skills and creativity, Davila became a key player in Club Leon's attacking line. Additionally, midfielders Ivan Moreno and Elias Hernandez contributed with assists and created numerous scoring opportunities for the team.
CD Guadalajara: Offensive and Defensive Analysis
CD Guadalajara had a strong finish to the previous season, securing a third-place finish in the Clausura campaign. Their success can be attributed to a solid defensive setup and a potent attacking force. While their backline, featuring defenders Mozo, Sepulveda, Orozco, and Calderon, showcased resilience and tactical awareness, the Chivas attack was a constant threat to opposing defenses. They scored the fifth-most goals in the second half of the campaign, with winger Alexis Vega being a key contributor. However, Guadalajara will face some challenges due to injuries to key players, such as Carlos Cisneros and Jose Juan Macias. Victor Guzman will be a crucial figure in their offensive strategy, and rumors of the potential arrival of Erick Gutierrez from PSV Eindhoven have added excitement to the team's attacking prospects.
Prediction
When two teams with strong defensive records face each other, it often leads to a tightly contested match with limited goals. Club Leon's defensive solidity and CD Guadalajara's disciplined backline make it challenging for opponents to find the back of the net. The previous encounters between these two teams further support the prediction of a low-scoring affair. Considering the defensive strengths and tactical awareness of both teams, our prediction leans towards under 2.5 goals. Fans can expect a battle of defenses, with the midfield playing a crucial role in dictating the tempo of the game. To stay updated with more soccer predictions and expert picks, download the Kingpin.pro app on iOS and Android.
Pick: Under 2.5 goals
#1

#2

last 30 days winnings
$6,530
#5