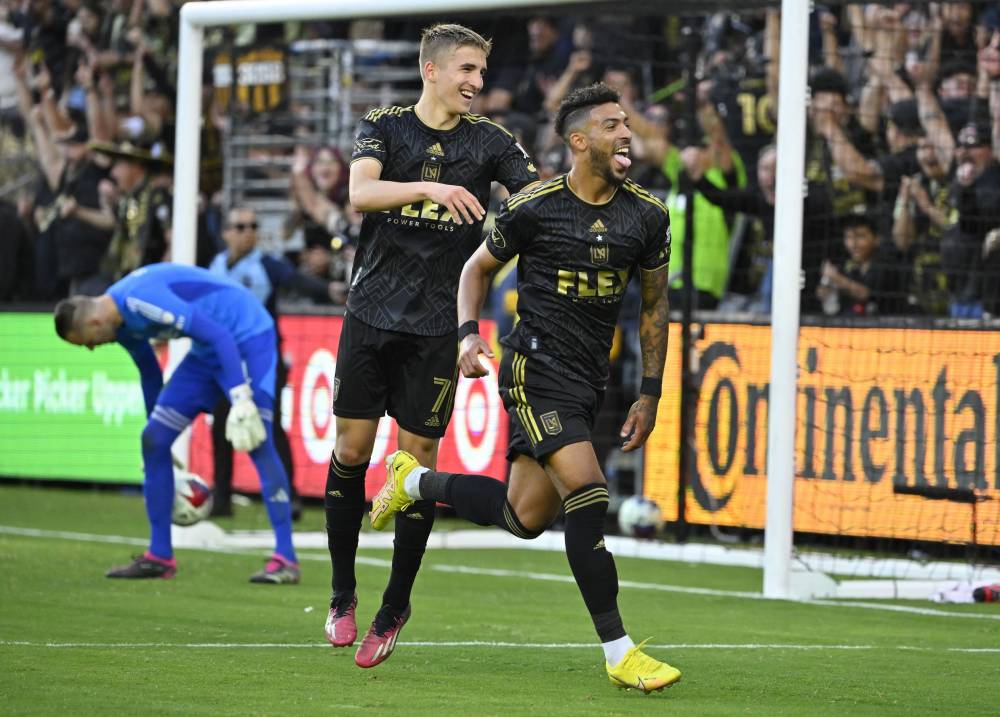 LAFC vs Vancouver Prediction CONCACAF Champions League 4/11
Apr 11, 2023, 2:33:07 AM
© Jayne Kamin-Oncea-USA TODAY Sports
Introduction
LAFC is set to take on Vancouver Whitecaps in the second leg of the 2023 CONCACAF Champions League Quarterfinals on April 11th at BMO Stadium in Los Angeles. LAFC lead 3-0 on aggregate after a dominant first leg victory over the Whitecaps. In this article, we'll take a look at both teams and provide a detailed analysis of why LAFC is likely to emerge victorious in this matchup.
LAFC Offense and Defense
LAFC has been impressive in their offensive play in the current season. The team's forwards, Denis Bouanga, Carlos Vela, and Kwadwo Opoku have been in top form in the current campaign. Bouanga, who has played three matches in the competition, has already scored five goals, while Vela and Opoku have scored one goal each in the same number of matches. LAFC's offensive line has been dominant, and it has helped the team score a total of 13 goals in the current tournament.
On the defensive side, LAFC has been exceptional, allowing only three goals in six matches. LAFC defenders, Ryan Hollingshead, and Tristan Blackmon have been outstanding so far. In addition, LAFC has one of the most experienced goalkeepers in the competition, Kenneth Vermeer, who has played a significant role in keeping the team's defense strong.
Vancouver Whitecaps Offense and Defense
Vancouver Whitecaps, on the other hand, have struggled to score goals in the current season. The team has scored only four goals in six matches, and striker Brian White has been the only consistent goal scorer, with two goals in three matches. Ryan Raposo and Tristan Blackmon have also contributed a goal each in the tournament.
The Whitecaps' defense has also struggled, allowing a total of seven goals in the current campaign. While the team has conceded fewer goals than some other teams in the tournament, they have failed to keep clean sheets in their previous two games, suggesting a vulnerability in their defense.
LAFC vs Vancouver Whitecaps Head-to-Head Record
LAFC has a clear edge over the Vancouver Whitecaps when it comes to their head-to-head record. In their previous five meetings, LAFC has won four times, while Vancouver Whitecaps have won only once. In their last match on April 5th, 2023, LAFC beat Vancouver Whitecaps 3-0, indicating their dominance over the Canadian side.
Injuries
Both LAFC and Vancouver Whitecaps have been relatively lucky when it comes to injuries. LAFC's only major injury concern is Carlos Vela, who missed some of the early games of the season due to a minor hamstring injury. Vancouver Whitecaps are also relatively healthy, with no significant injuries to their key players.
Prediction
Based on the above analysis, it's clear that LAFC has the upper hand in this match. Their offensive line, led by Denis Bouanga, has been in fantastic form and has already scored 13 goals in the tournament. In contrast, the Vancouver Whitecaps have struggled to score goals and have only managed four goals so far.
LAFC's defense has been strong, allowing only three goals in six matches, and they have one of the best goalkeepers in the tournament, Kenneth Vermeer. On the other hand, Vancouver Whitecaps' defense has struggled to keep clean sheets in their previous two games, indicating a vulnerability in their backline.
Considering LAFC's superior head-to-head record against the Vancouver Whitecaps and their overall form, we predict that LAFC will win the match and advance to the next round of the 2023 CONCACAF Champions League Quarterfinals.
Pick: LAFC win and over of 2.5 goals -110 odds
#1

#2

last 30 days winnings
$4,420
#4