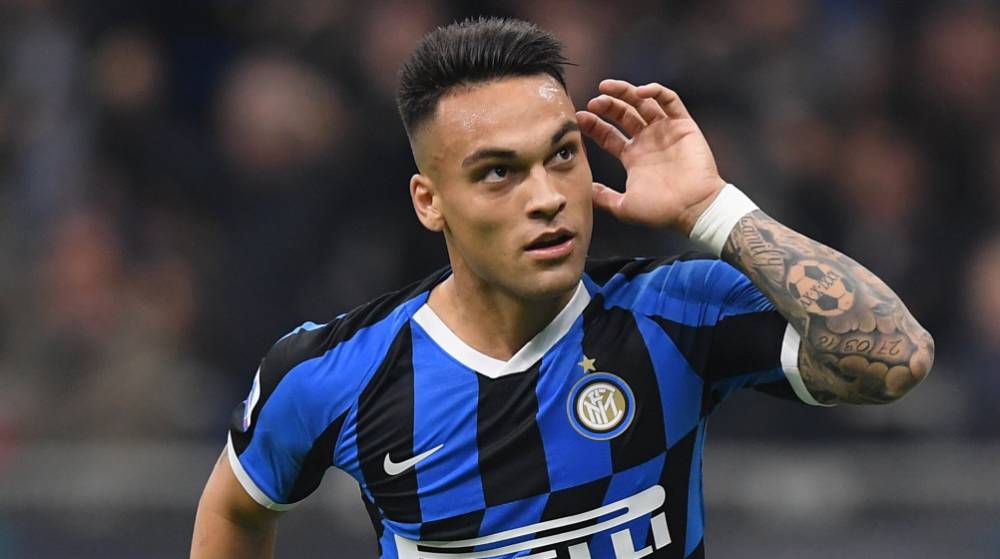 Inter Milan vs Cagliari Prediction Soccer Picks 8/28
Aug 28, 2023, 6:45:48 AM
High-Stakes Encounter: Cagliari vs Internazionale
The Italian Serie A is heating up as we approach the end of August. This preview zeroes in on a key fixture between Cagliari and Internazionale, scheduled for August 28, 2023. The match will take place at Unipol Domus in Cagliari, Italy, and kicks off at 11:45 AM local time. The contrasting early-season fortunes of the two teams offer the backdrop for what promises to be a compelling contest.
Introduction
Both teams have had different trajectories so far in the new Serie A season. Cagliari is yet to taste victory, having drawn their opener against Torino. On the flip side, Internazionale began their campaign in a commanding fashion, dispatching Monza with a 2-0 scoreline. This preview aims to dissect each team's strategies, strengths, weaknesses, and key players as they prepare for this crucial showdown.
Cagliari
Current Form
The home side, Cagliari, has not yet found their winning formula this season. They managed a 0-0 draw against Torino in their first league fixture, which, although not a loss, shows the team's need for more attacking dynamism.
Key Players
Cagliari boasts a squad that works well as a unit rather than relying on individual stars. Nevertheless, players like João Pedro, known for his dribbling skills and creativity, and Razvan Marin, their midfield lynchpin, will be crucial for their tactics.
Strategies and Tactics
Cagliari is expected to play a cautious game to mitigate Internazionale's attacking threats. The team will likely employ a deep-lying defensive line and aim for counter-attacks. Ball recovery in midfield zones by players like Marin and the pace of wingers could be key tactical elements for Cagliari.
Strengths and Weaknesses
One of Cagliari's major strengths lies in their defensive organization, as evidenced by their opening clean sheet. However, they need to improve their attacking prowess, especially in final third conversions. Their cautious approach often reduces their goal-scoring opportunities, which could be a critical weakness against a strong team like Internazionale.
Internazionale
Current Form
Internazionale opened their Serie A season with a confident 2-0 win against Monza. Lautaro Martínez was particularly impressive, netting both goals and indicating that he's in top form for the season ahead.
Key Players
Lautaro Martínez has hit the ground running with a brace in the first match. Other key contributors include Denzel Dumfries and Marko Arnautovic, who have already provided valuable assists. Midfield maestro Nicolo Barella will also be a pivotal figure in controlling the midfield.
Strategies and Tactics
Internazionale is known for their aggressive attacking style, and they will look to dominate possession and create numerous goal-scoring opportunities. Their high pressing game can disrupt Cagliari's build-up play and force turnovers.
Strengths and Weaknesses
Internazionale's strength lies in their balanced squad, capable of both creating and converting chances while remaining stable at the back. However, their penchant for aggressive pressing might leave gaps in the defense that Cagliari could potentially exploit on the counter.
Head to Head
Internazionale has had the upper hand in recent matchups, winning 4 out of the last 5 games against Cagliari. In their last encounter, Internazionale secured a 3-1 win. Cagliari will certainly be eager to amend this recent history and claim valuable points.
Statistics
Internazionale boasts an early goal difference of +2, with Martínez leading their scoring charts. On the other hand, Cagliari, despite not having scored yet, has a commendable defensive record, having not conceded either. This statistical contrast sets up an interesting narrative of an unstoppable force meeting an immovable object.
Prediction
For those looking to bet on this fixture, several key insights might be useful. A prudent bet would be Internazionale to score 2 or more goals at -180 odds, based on:
Strong Attack: Internazionale's attack, led by Martínez, has been in excellent form.
Head-to-Head Dominance: Inter have dominated recent meetings, scoring freely against Cagliari.
Cagliari's Defensive Concerns: Although Cagliari has not conceded yet, their defense will face a stern test against Internazionale's potent attack.
Comprehensive Start: Inter started their Serie A season with a dominant 2-0 victory.
Midfield Control: With players like Barella, Internazionale can control the game and create multiple scoring chances.
Conclusion
The stage is set for an intriguing Serie A encounter between two teams with different objectives and styles. While Cagliari aims to secure their first win and kickstart their campaign, Internazionale will be looking to build on their strong start and continue their winning momentum. Given the strategies and key players for both sides, fans should prepare for a high-octane, riveting match.
#1

#2

last 30 days winnings
$11,800
#5