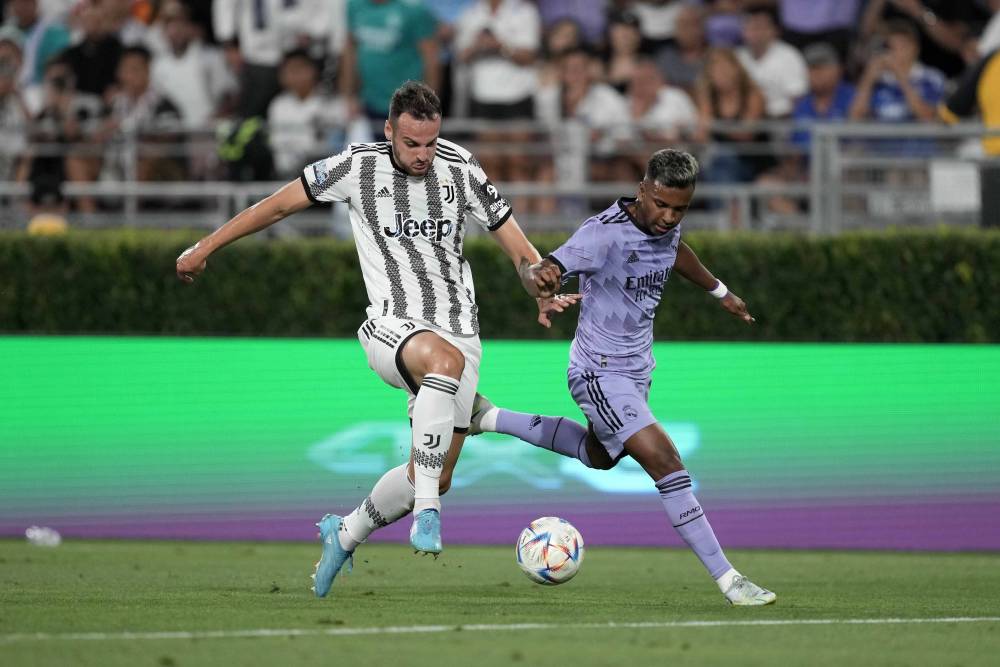 Empoli vs Juventus Prediction Soccer Experts Picks 5/22
May 22, 2023, 7:36:10 AM
© Kirby Lee-USA TODAY Sports
Introduction
An exciting Serie A encounter awaits as Empoli takes on Juventus at the Carlo Castellani. Both teams will be determined to secure a positive result, but Juventus enters the match as the clear favorites. In this article, we will assess the offensive and defensive capabilities of both teams, analyzing their recent form, head-to-head records, and key statistics. Based on this analysis, we will provide a prediction as well.
Empoli: Offensive Struggles
Empoli has faced difficulties in finding the back of the net this season. With just 32 goals in their Serie A campaign, the team has lacked a consistent attacking threat. Although Nicolò Cambiaghi and Tommaso Baldanzi have made contributions, Empoli's overall offensive output has been below par.
Moreover, Empoli's recent offensive performances have been inconsistent, failing to score more than one goal in their last three matches. This lack of attacking prowess is a concern when facing a strong defensive side like Juventus.
Empoli: Defensive Vulnerabilities
On the defensive end, Empoli has struggled to maintain solidity throughout the season. With 45 goals conceded, their backline has been prone to defensive lapses. This weakness could be exploited by Juventus, a team known for its attacking prowess.
Juventus boasts an impressive offensive lineup, including the likes of Dusan Vlahovic, Adrien Rabiot, and Arkadiusz Milik. Empoli's defensive vulnerabilities, coupled with the strength of Juventus' attacking force, suggest that the home side will face challenges in containing their opponents.
Juventus: Offensive Power
Juventus possesses a potent attacking unit, which has propelled them to success throughout the season. With 54 goals scored, the team boasts an impressive offensive record. Dusan Vlahovic, Adrien Rabiot, and Arkadiusz Milik have consistently found the back of the net, showcasing their goal-scoring prowess.
In their recent matches, Juventus has displayed attacking dominance, scoring at least two goals in their last three fixtures. This offensive momentum bodes well for their chances against Empoli's vulnerable defense.
Juventus: Defensive Strength
Defensively, Juventus has been solid, conceding just 28 goals in the Serie A campaign. Led by a disciplined backline, including veteran defenders and goalkeeper Wojciech Szczesny, Juventus has proven difficult to break down. Their defensive organization and resilience have played a significant role in their recent victories.
Considering Empoli's struggles in attack and Juventus' defensive prowess, it is highly likely that Juventus will maintain control over the match and limit their opponents' goal-scoring opportunities.
Prediction
Based on the offensive struggles of Empoli and the overall quality of Juventus' squad, the prediction leans heavily in favor of Juventus claiming victory in this Serie A encounter. Empoli's defensive vulnerabilities and the attacking prowess of Juventus make it difficult to envision Empoli containing their opponents.
While surprises can always occur in football, the current trends and statistics strongly support Juventus as the team likely to emerge triumphant from this fixture.
Pick: Juventus ML -140
Upgrade to View Prediction
#1

#2

last 30 days winnings
($580)
Yesterday winnings
($3,000)
#4