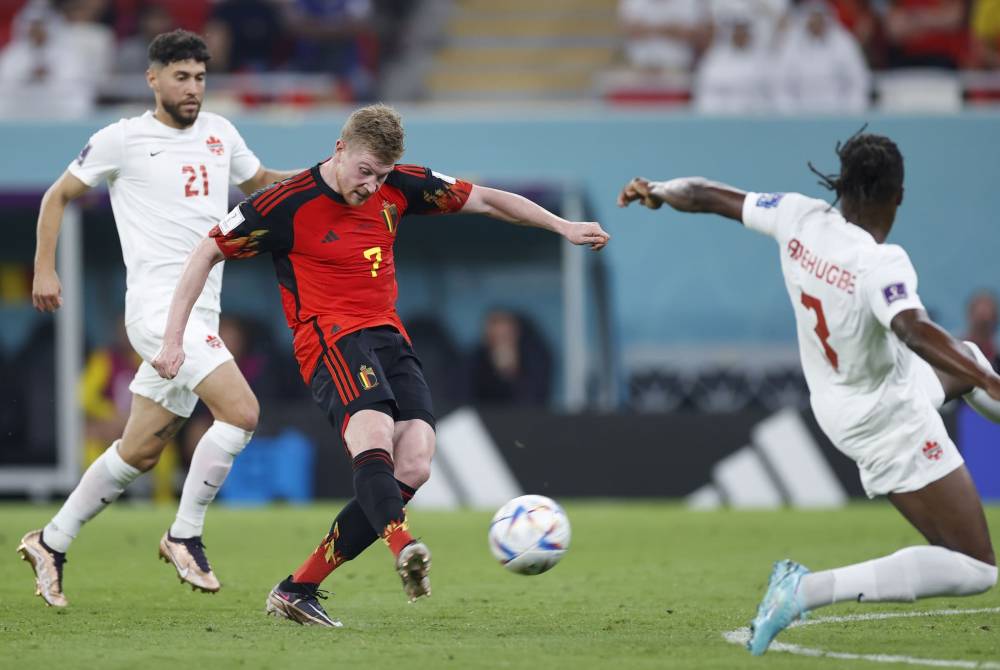 Belgium vs Estonia Prediction UEFA Soccer Picks 6/20
Jun 19, 2023, 11:26:50 PM
© Yukihito Taguchi-USA TODAY Sports
Belgium vs Estonia: Soccer Predictions and Expert Picks
Welcome to KingPin.pro, your go-to source for soccer predictions and expert picks. In this article, we will provide a comprehensive analysis of the upcoming match between Belgium and Estonia in the 2024 European Championship Qualifying. We'll evaluate both teams' offense and defense, culminating in a detailed prediction. Don't forget to download the KingPin.pro iOS and Android app to access the latest soccer predictions and expert picks.
Introduction
The clash between Belgium and Estonia promises to be an intriguing battle on the pitch. As both teams strive for success in the European Championship Qualifying, they will be eager to secure a crucial victory. Let's delve into the strengths and weaknesses of each team to gain insight into their chances.
Estonia's Offense and Defense
Estonia has encountered difficulties in the European Championship Qualifying thus far, amassing a record of 0-1-1. Their offensive output has been lackluster, scoring only one goal in two matches. The recent 1-1 draw against Azerbaijan showcased some improvement, but overall, their attacking capabilities have been limited.
Defensively, Estonia has struggled, conceding two goals in two games. Their inability to keep a clean sheet against both Azerbaijan and Austria highlights their vulnerability at the back. The defensive line must tighten up to withstand the offensive firepower of their opponents.
Belgium's Offense and Defense
On the other hand, Belgium has shown promise in the European Championship Qualifying, recording a record of 1-1-0. Their offensive prowess has been impressive, scoring four goals in just two matches. With a star-studded lineup, Belgium possesses a potent attacking force capable of wreaking havoc on any defense.
Defensively, Belgium has been solid, conceding only one goal in two games. Their disciplined backline, led by experienced defenders, has demonstrated resilience and the ability to thwart opposing attacks. The recent 1-1 draw against Austria showcased their defensive prowess against a strong opponent.
Head-to-Head Record and Previous Meetings
Looking at their head-to-head record, Belgium has dominated Estonia in previous encounters. In their last five meetings, Belgium emerged victorious in four, with the most recent encounter resulting in a convincing 3-1 win in favor of Belgium. The historical dominance of Belgium over Estonia establishes them as the clear favorites for this match.
Prediction
Considering the performances and statistics of both teams, it is evident that Belgium holds a significant advantage over Estonia. Their offensive firepower, coupled with their solid defense, positions them as the frontrunners in this matchup. Furthermore, Belgium's dominance in previous meetings, including their 8-1 thrashing of Estonia, highlights their superiority in head-to-head encounters.
Belgium's strong attacking unit, led by world-class players, will prove to be a formidable challenge for Estonia's defense. The cohesive and efficient nature of Belgium's offense, coupled with Estonia's struggles in defense, create an ideal scenario for Belgium to capitalize and score multiple goals.
In conclusion, our soccer experts predict that Belgium will emerge victorious in this match against Estonia, winning by at least 2 goals. The combination of their potent offense, solid defense, and historical dominance over Estonia establishes them as the clear favorites.
Pick: Belgium -1.5 (-143)
Upgrade to View Prediction
#1

#2

last 30 days winnings
$6,530
#5