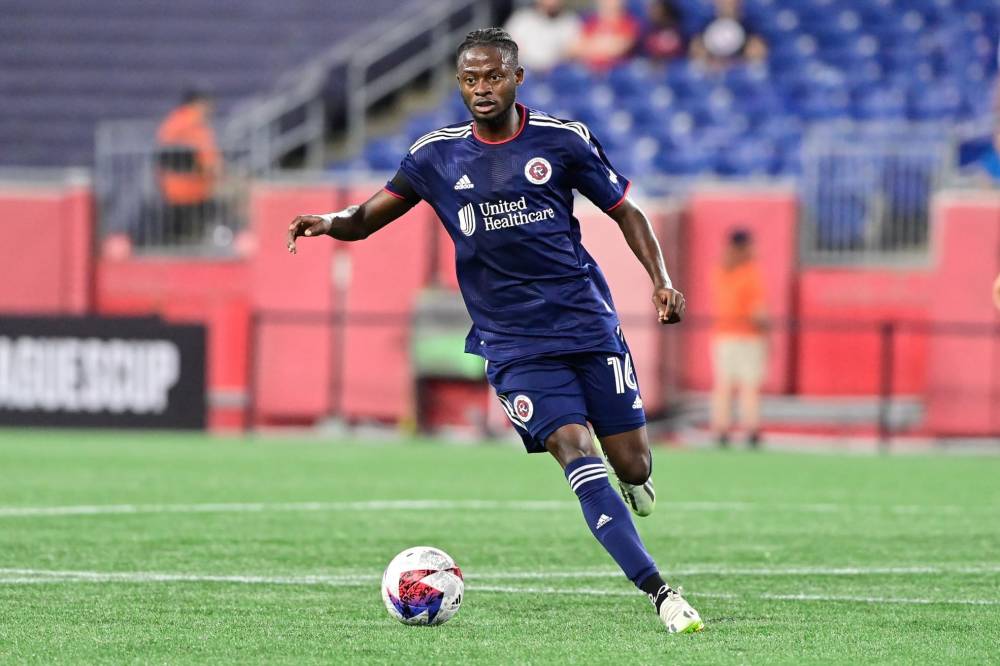 Atlas vs New England Prediction Leagues Cup 8/3
Aug 3, 2023, 12:08:57 AM
© Eric Canha-USA TODAY Sports
A Comprehensive Analysis: Atlas vs New England Revolution Leagues Cup Encounter
Welcome to KingPin.pro, your ultimate guide to precise and reliable soccer predictions. Our mission is to equip you with the key insights and most promising picks for your soccer betting. On the agenda today is the upcoming clash between Atlas and the New England Revolution. This Round of 32 match of the 2023 Leagues Cup is scheduled for August 3, 2023, at the esteemed Gillette Stadium in Foxborough, Massachusetts. In this analysis, we dissect the current form of both teams, their head-to-head records, key performers, and predict the likely outcomes for your soccer picks for today.
Atlas: Defensive Wall with a Need for More Firepower
Atlas has proven to be a defensive stalwart in recent matches, as evidenced by their four clean sheets in the last five fixtures. Their focus on solid defensive performances is commendable, setting a platform that is challenging for opponents to break down. However, while they've managed to keep the goals out, they've struggled somewhat to find the back of the net consistently.
Striker Jordy Caicedo and midfielder Aldo Rocha have been the main contributors on the offensive front, each chipping in with a solitary goal. Rocha's creative prowess has also been on display, with him providing an assist, underlining his crucial role in both creating and finishing opportunities for Atlas. Despite these contributions, Atlas' offensive output remains somewhat restrained, as reflected by their one-goal tally in each of their Leagues Cup victories. This lack of scoring depth could become a significant concern when facing the more attack-oriented New England Revolution.
New England Revolution: Offensive Powerhouse with Inconsistencies
The New England Revolution has, in contrast to Atlas, demonstrated a potent attacking force in recent games. The prime example being the 5-1 demolition of Atlético San Luis. Their offensive exploits have been largely driven by the dynamic duo of forwards Giacomo Vrioni and Gustavo Bou. Together, they've netted four goals in the competition, with Bou also adding two assists to his tally.
However, their recent goalless draw against the New York Red Bulls revealed potential inconsistencies in their forward line. Despite dominating the play, they failed to convert their chances, underlining a possible vulnerability when faced with disciplined defensive outfits. Such inconsistency, coupled with Atlas' defensive solidity, could potentially result in a lower goal count in the upcoming fixture.
Prediction
The pick for this match is a low-scoring affair, specifically under 2.5 goals. This prediction is derived from a multitude of factors. Atlas' strong defensive structure and conservative scoring record in recent matches hint at a potentially low-scoring encounter. On the other hand, the New England Revolution's scoring drought against the New York Red Bulls, despite their previous high-scoring exploits, suggests they might struggle against similarly staunch defenses.
The historical head-to-head record between these teams also leans towards this prediction. Their sole previous meeting, in the 2009 North American SuperLiga, resulted in a slender 1-0 win for the New England Revolution. This suggests that encounters between these teams tend to be tightly contested, low-scoring affairs.
Our prediction of under 2.5 goals aligns well with the data from recent form, player performances, and historical trends. It highlights the fact that even when two teams with contrasting styles meet, the resulting match can often be a tense, low-scoring event. This makes the under 2.5 goals bet an appealing option for this encounter.
With Kingpin.pro, you're not only gaining access to reliable soccer picks free, but also a strategic understanding of soccer betting. Our iOS and Android apps provide accurate and valuable soccer predictions, helping you elevate your betting skills to the next level. To stay ahead of the curve, and for the best chance of securing betting success, download it today and join our community of smart bettors.
Pick: Under 2.5 goals -112
Upgrade to View Prediction
#1

#2

last 30 days winnings
$12,070
#5