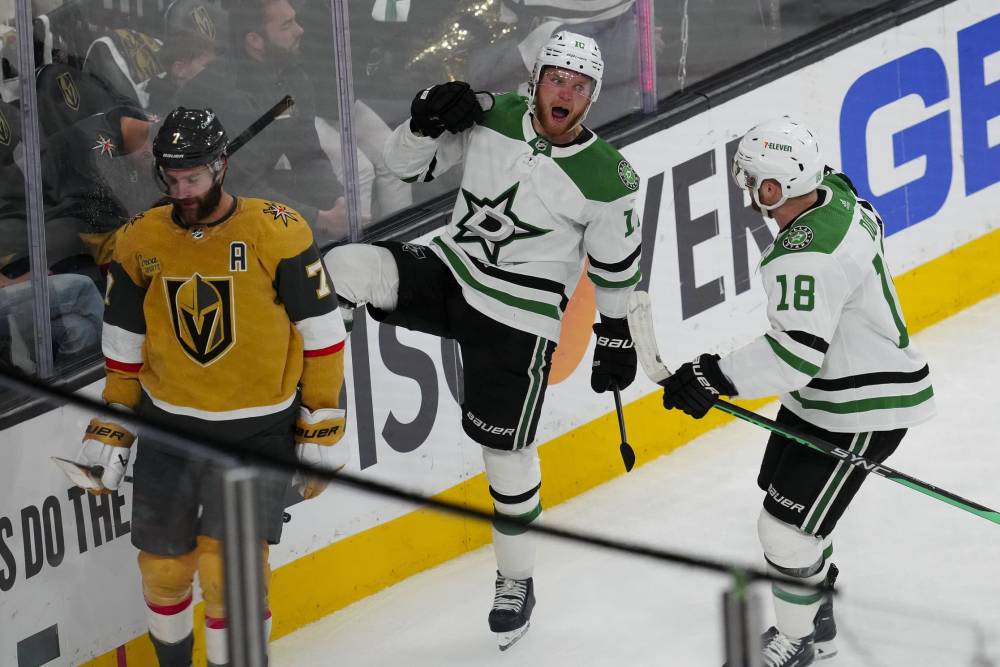 Stars vs Golden Knights Game 6 Prediction NHL Playoffs 5/29
May 29, 2023, 6:20:46 AM
© Stephen R. Sylvanie-USA TODAY Sports
Introduction
The highly intense West Final between the Dallas Stars and the Vegas Golden Knights has reached a critical juncture. With the Golden Knights leading the series 3-2, Game 6 becomes a must-win for the Stars to keep their Stanley Cup hopes alive. In this in-depth preview, we will analyze the offensive and defensive strategies of both teams, assess their injury reports, and provide a detailed prediction.
Vegas Golden Knights: Offense, Defense, and Injuries
The Vegas Golden Knights boast a potent offensive lineup led by players like Jack Eichel and Jonathan Marchessault. Eichel's playmaking abilities and Marchessault's goal-scoring prowess have been instrumental in the Golden Knights' success throughout the playoffs. Their ability to generate high-quality scoring chances will put pressure on the Stars' defense.
Defensively, the Golden Knights have been solid, allowing an average of 2.74 goals against per game. Their disciplined approach and strong defensive structure make it challenging for opponents to find open shooting lanes. Goaltender Laurent Brossoit has been exceptional when called upon, providing the Golden Knights with a reliable last line of defense.
In terms of injuries, the Golden Knights currently have no players listed on the injury report, which bodes well for their lineup heading into Game 6.
Dallas Stars: Offense, Defense, and Injuries
The Dallas Stars' offensive attack is spearheaded by the dynamic duo of Jason Robertson and Jamie Benn. Robertson's scoring touch, combined with Benn's leadership and physical presence, gives the Stars a well-rounded offensive arsenal. Their ability to create scoring opportunities and capitalize on them will be crucial in Game 6.
Defensively, the Stars have been solid throughout the series, allowing an average of 2.62 goals against per game. Goaltender Jake Oettinger has been exceptional between the pipes, showcasing his ability to make key saves and keep the Stars in close games. The Stars' defensive unit, led by players like Miro Heiskanen and John Klingberg, has done an admirable job of limiting the Golden Knights' scoring opportunities.
In terms of injuries, the Stars have Evgenii Dadonov listed as day-to-day. Dadonov's absence could impact the Stars' offensive depth, but the team has shown resilience in dealing with injuries throughout the playoffs.
Prediction:
After analyzing both teams' performances and considering the current series situation, the Dallas Stars are poised to deliver a strong performance in Game 6 and even the series. The Stars' offensive firepower, combined with their solid defensive structure, will be the key factors in their success.
Furthermore, playing on home ice at the American Airlines Center will provide an extra boost for the Stars. The raucous home crowd and the familiarity of their surroundings will energize the team and create a challenging environment for the Golden Knights.
Considering these factors, we predict that the Dallas Stars will emerge victorious in Game 6, tying the series and setting up a thrilling Game 7 to determine the West Final winner.
Pick: Stars ML -130
Upgrade to View Prediction
#1

#2

#4