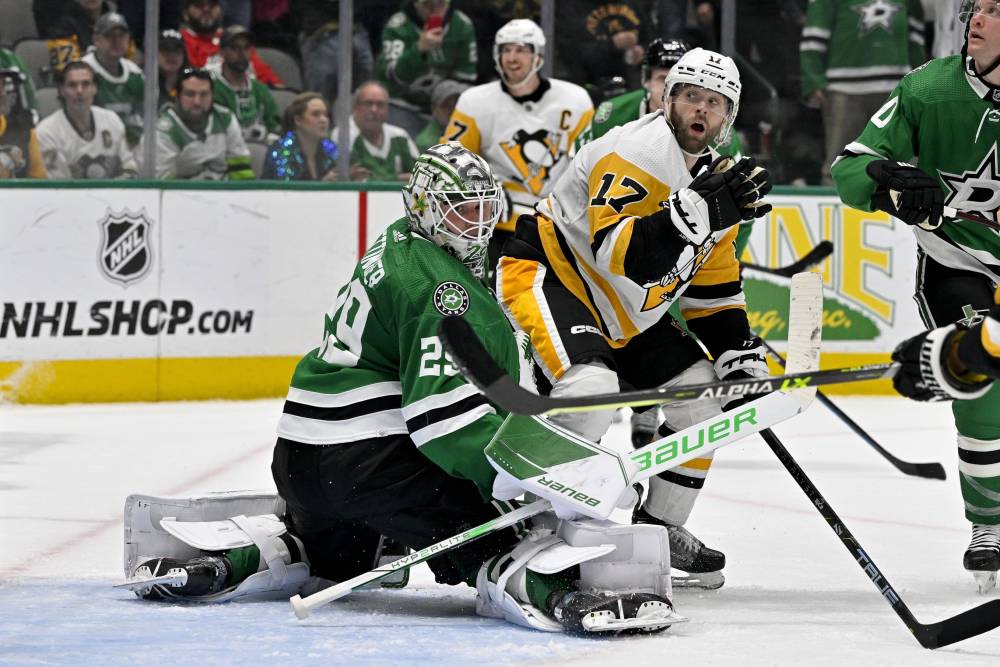 Penguins vs Stars Prediction NHL Picks Today 10/24
Oct 24, 2023, 1:57:32 AM
© Jerome Miron-USA TODAY Sports
Stars vs. Penguins NHL Predictions and Expert Picks for Today's Game
Introduction
Get ready for an exciting evening of NHL action as the Dallas Stars face off against the Pittsburgh Penguins. In this in-depth analysis, we'll delve into the recent performances of both teams, breaking down their offensive and defensive strengths, as well as any notable injuries.
Dallas Stars
The Dallas Stars have been off to a strong start in the current season, boasting a record of 3 wins, 0 losses, and 1 overtime loss. This places them firmly in the second position in the competitive Central Division.
Offense:
One of the key factors contributing to the Stars' early success has been their balanced and effective offense. Led by veteran forward Joe Pavelski, who has already tallied 3 goals and 2 assists for a total of 5 points, the Stars have demonstrated their ability to find the back of the net consistently. With an average of 2.75 goals per game, they've proven to be a significant offensive threat.
Defense:
However, it's not just their offense that's been shining. Defensively, the Stars have been equally impressive, allowing only 2.25 goals per game. Much of the credit for their solid defensive performance goes to goaltender Jake Oettinger, who has been exceptional with a remarkable .943 save percentage. Oettinger's stellar presence between the pipes makes it challenging for opposing teams to score, and he has emerged as a crucial asset for the Stars.
Injuries:
Perhaps the most encouraging aspect for the Dallas Stars is the absence of any significant injuries in their lineup. As of the latest update, the team is fortunate to have a healthy roster. This not only contributes to their on-ice performance but also provides valuable consistency and chemistry that can be essential for a successful campaign.
Pittsburgh Penguins
On the other side of the ice, the Pittsburgh Penguins have had a mixed start to the season with 2 wins and 3 losses. They currently find themselves in the seventh spot in the Metropolitan Division.
Offense:
The Penguins, historically known for their offensive prowess, have seen Evgeni Malkin taking charge in the scoring department. Malkin has already notched 4 goals and 4 assists, accumulating a total of 8 points. With an average of 3.20 goals per game, the Penguins can't be underestimated in terms of their scoring potential.
Defense:
While their offense remains a strong suit, the Penguins' defensive performance leaves room for improvement. They've allowed an average of 3.20 goals per game, indicating a need to tighten up their defensive lines. This is an area where the Stars may find opportunities to capitalize.
Injuries:
Similar to the Dallas Stars, the Pittsburgh Penguins have a relatively healthy roster with no significant injuries to report. Having their key players on the ice is essential for the Penguins as they seek to improve their position in the standings.
Prediction:
As we delve into this matchup, it becomes evident that the Dallas Stars hold several key advantages. Their balanced offense, guided by the experienced Joe Pavelski, has been consistently effective in scoring goals. Defensively, they have been a force to be reckoned with, and goaltender Jake Oettinger's exceptional save percentage has made it incredibly challenging for opponents to find the back of the net.
Furthermore, the absence of significant injuries in the Stars' lineup provides them with an edge in terms of team stability and chemistry. This factor alone can be instrumental in achieving victory.
While the Pittsburgh Penguins boast a formidable offense led by Evgeni Malkin, their defensive performance is a concern. This is where the Dallas Stars can capitalize and secure a win. Considering these factors, we predict that the Dallas Stars are poised to come out on top in this exciting clash with the Pittsburgh Penguins.
Upgrade to View Prediction
#1

last 30 days winnings
($7,530)
#2

#38

last 30 days winnings
($740)