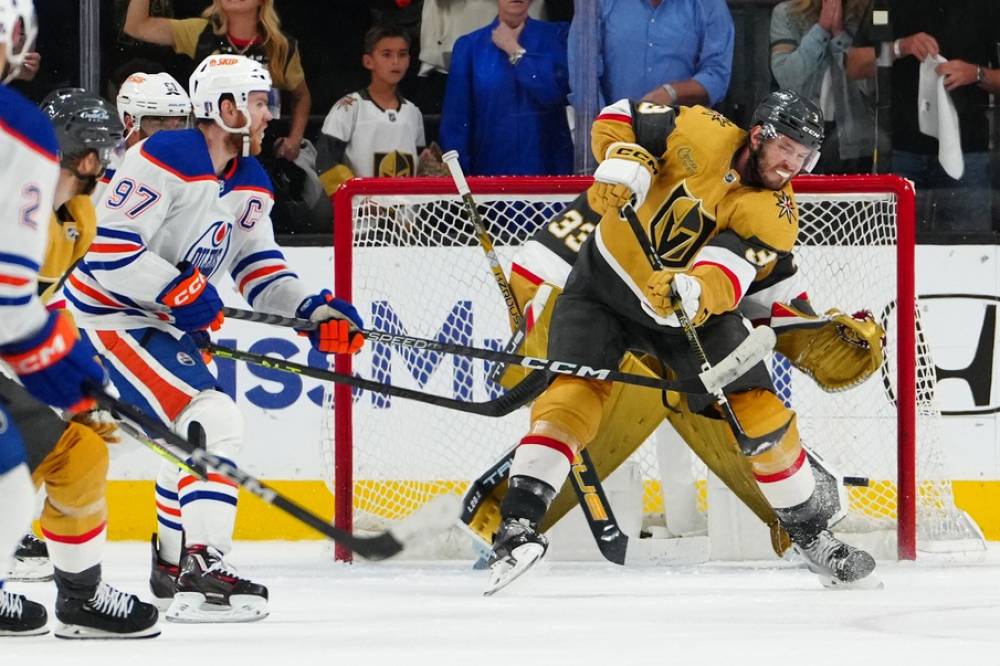 Oilers vs Golden Knights Game 6 Prediction NHL Playoffs 5/14
May 14, 2023, 12:50:27 AM
© Stephen R. Sylvanie-USA TODAY Sports
Introduction:
As the second round of the NHL playoffs reaches a pivotal moment, the Edmonton Oilers face the Vegas Golden Knights in Game 6 of the series. With the Golden Knights leading 3-2, the Oilers are in a must-win situation to tie the series and force a Game 7. In this comprehensive preview, we will analyze both teams' offense, defense, and injuries to make an informed prediction for this crucial matchup.
Offense:
The Vegas Golden Knights possess a formidable offense led by the talented Jack Eichel, who has recorded an impressive 66 points this season. Eichel's scoring ability and playmaking skills make him a constant threat to the opposition. Supporting him is Jonathan Marchessault, who has been a consistent goal scorer for the Golden Knights. However, the Oilers' offense is dominated by the exceptional Connor McDavid, who has been a force to be reckoned with throughout the season. McDavid's astonishing 153 points, including 64 goals and 89 assists, make him the most dangerous offensive player in the league. With McDavid leading the charge, the Oilers have a significant advantage in terms of offensive firepower.
Defense:
On the defensive end, the Golden Knights have been relatively solid, allowing an average of 2.74 goals per game. They are anchored by goaltender J. Quick, who has shown flashes of brilliance but has struggled with consistency. Quick's save percentage of .882 is lower than the Oilers' goaltender, Skinner, who boasts a .914 save percentage. The Oilers' defense, supported by Skinner's outstanding performances, has proven to be a formidable unit, limiting opponents to an average of 3.12 goals per game. In terms of defensive capabilities, the Oilers have the edge over the Golden Knights.
Injuries:
Both teams have dealt with injuries throughout the season, but as of the latest update, the Golden Knights are missing key players such as Alex Pietrangelo and Laurent Brossoit. Pietrangelo's absence is a significant blow to the Golden Knights' defense, as he provides stability and leadership on the blue line. In contrast, the Oilers have a clean bill of health and will have all their key players available for Game 6. The absence of Pietrangelo gives the Oilers an advantage, as they can exploit the weakened defensive lineup of the Golden Knights.
Prediction:
Taking into account the offensive prowess of Connor McDavid, the solid defensive performance of the Oilers, and the injury woes of the Golden Knights, it is highly likely that the Oilers will emerge victorious in Game 6 to tie the series. McDavid's ability to create scoring opportunities for himself and his teammates will prove too much for the Golden Knights' defense to handle. Furthermore, the absence of key players like Pietrangelo will weaken the Golden Knights' ability to contain the Oilers' offensive onslaught. With home-ice advantage and a healthier roster, the Oilers will seize the opportunity and deliver a strong performance to secure a win in Game 6.
Pick: Oilers ML
Upgrade to View Prediction
#1

last 30 days winnings
($6,790)
#2

#4

last 30 days winnings
$1,950