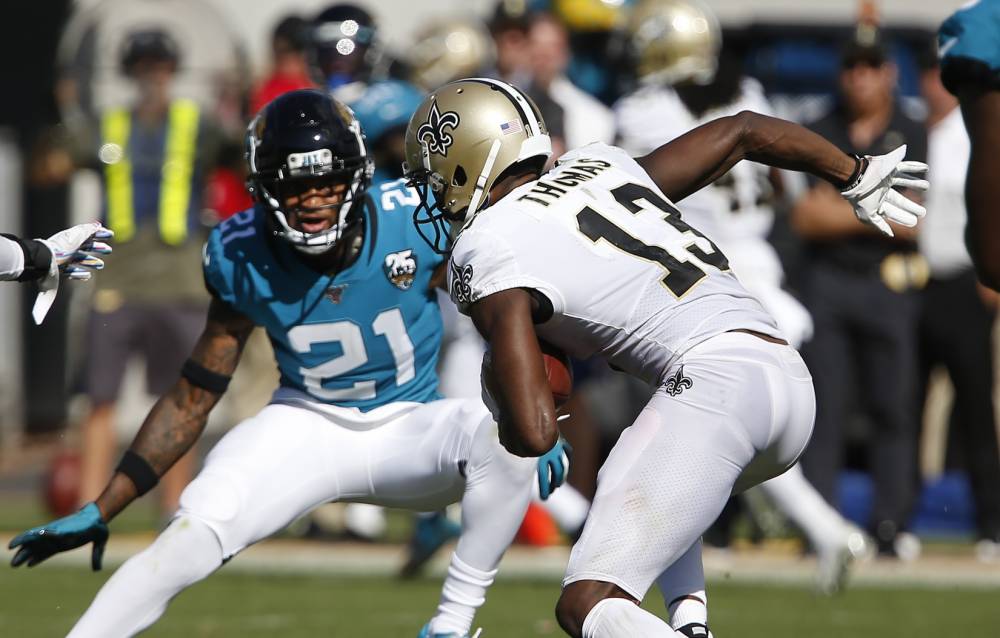 Saints vs Jaguars Prediction NFL Thursday Night 10/19
Oct 18, 2023, 7:08:27 PM
© Reinhold Matay-USA TODAY Sports
Jacksonville Jaguars vs. New Orleans Saints - Game Analysis
Get ready for a thrilling Thursday night showdown as the Jacksonville Jaguars take on the New Orleans Saints. Both teams are set to clash in a battle that promises excitement and intensity. Let's delve into the strengths and weaknesses of both squads and make a prediction for this highly anticipated matchup.
Jacksonville Jaguars
Offense
The Jaguars are coming off a series of impressive victories, including a recent win against the Indianapolis Colts. Quarterback Trevor Lawrence has been leading the offense effectively, showcasing his talent as a young and promising quarterback. Running back Travis Etienne Jr. has also been making significant contributions to the ground game.
Defense
Jacksonville's defense has been solid, allowing an average of 356.5 yards per game. They have the ability to disrupt opponents' passing games, which will be a key factor in this matchup.
Injuries
The Jaguars have some injury concerns, including quarterback Trevor Lawrence. However, their depth and resilience have allowed them to overcome obstacles and maintain their strong start to the season.
New Orleans Saints
Offense
The Saints are coming off a challenging loss to the Houston Texans. Quarterback Derek Carr leads the Saints' offense, and they will look to bounce back with a strong performance at home. Wide receiver Chris Olave is a key target in their passing game.
Defense
New Orleans' defense has shown its capabilities in previous games, allowing an average of 294.2 yards per game. They have the talent to disrupt the opposing offense and create turnovers.
Injuries
Like the Jaguars, the Saints also have injury concerns, including key players like Chris Olave. Their ability to adapt to these challenges will be crucial in this matchup.
Prediction
This Thursday night clash promises excitement, and the Jacksonville Jaguars have a strong chance to emerge victorious. Despite some injuries, the Jaguars have shown resilience and adaptability throughout the season.
Quarterback Trevor Lawrence, who has been steadily improving, will be eager to capitalize on the Saints' pass defense vulnerabilities. The Saints have struggled against the pass, allowing an average of 197.8 passing yards per game, and Lawrence can exploit this weakness with his arm.
Furthermore, the Jaguars' defense, which has been effective in creating disruptions, can put pressure on Derek Carr and disrupt the Saints' offensive rhythm. If Jacksonville can capitalize on these advantages and maintain their solid performance, they are likely to secure a hard-fought victory on the road.
Pick: Jacksonville Jaguars ML +110
Upgrade to View Prediction
#1

last 30 days winnings
$5,700
#2

last 30 days winnings
$8,120