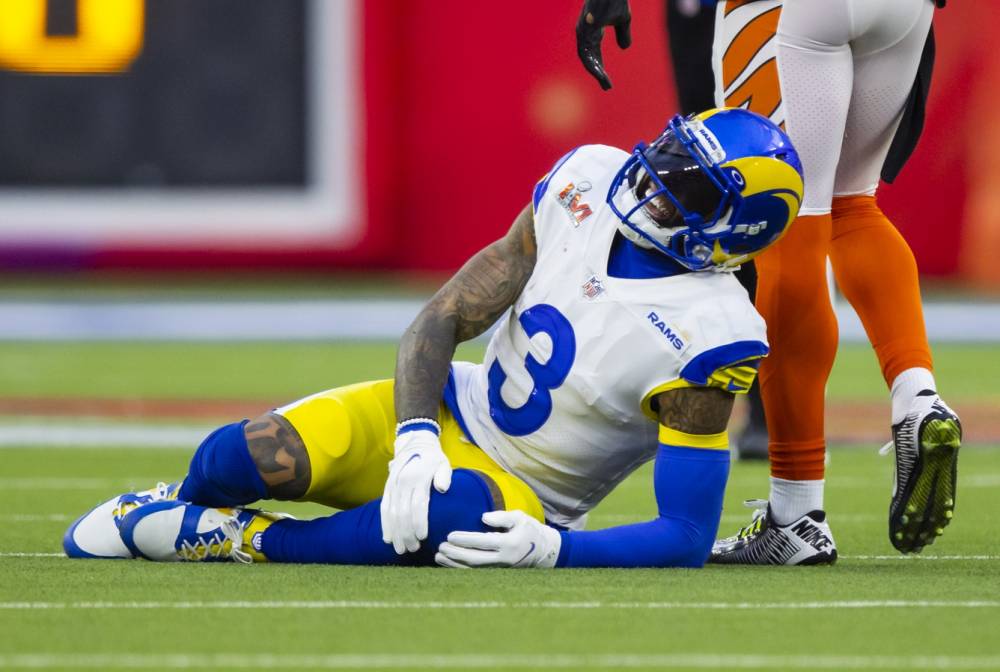 NFL Top Offensive Free Agents at each position
Jun 30, 2022, 10:52:38 PM
© Mark J. Rebilas-USA TODAY Sports
Quartback - Cam Newton
You might be thinking it was Baker Mayfield. But, he isn't a Free Agent. Cam Newton has also made some pretty inexcusable comments, and he may have put the proverbial nail in his own coffin. Newton posted an 0-5 record after taking over in Carolina, and was benched after a poor performance. He posted a 66% QBR, 4 TD's and 5 INT's. Newton has a career 85.2 passer rating. That puts him well outside the top 20. The guy averaged 5 yards a carry. He's proven he can't come in and perform without a proper offseason.
Best Landing spot: Seattle Seahawks
Wide Receiver - Odel Beckham Jr.
OBJ hasn't had a 1,000 yard season since 2019. Look, none of these free agents are going to come in and be a #1 receiver on any team. OBJ still has the skill set to beat DB's at their own game.
OBJ is dealing with an Achilles injury, and those can be hard to come back from. It can take a very long time to heal.
With the contracts the Rams have been giving out, it's unlikely they'll pay the money that he is looking to get. The packers need some WR's badly.
Best Landing Spot: Green Bay Packers
Running Back - Justin Jackson
Justin Jackson ran for over 1,000 yard in each of his four college seasons. He averaged 4.8 yard per carry, and nearly 10 TD's a season. He ran a 4.52 at the combine. He's rushed for over 1,000 yards in his four seasons with the Charges, averaging 5 yard per carry. He's a versatile back, that can catch and run as well.
Of all the running backs, he's one of the younger guys who has a chance to make a big impact on a team. Running backs aren't very durable, and running back by committee is never a bad thing.
Best Landing Spot - San Francisco 49ers
Tight End - Kyle Rudolph
Kyle Rudolph played 16 games with the Giants. As a veteran, it didn't make sense for the Giants to keep him. The Giants actually spend the most amount of money on receivers - yes more than any other team.
Rudolph is only 32 years old, and has stayed relatively injury free. He was significantly under utilized with the Giants. Given his big asking contract for the production he's expected to produce, it's going to be tough sledding for Rudolph.
With Gronk retiring, a good veteran presence is just what Brady will want.
Best Landing Spot - Tampa Bay Buccaneers
Offensive Tackle - Darly Williams
Williams was recently released by the Bills. Just 1 year after signing a three year deal, he was released. Williams is a versatile player, who can play guard or tackle. Daryl's problem was disciple, giving up a lot of penalty yards. With the right coach, he could do wonders.
Best Landing Spot - Minnesota Vikings
Kicker - Randy Bullock
Randy Bullock was just about as good last year as he always has been. What's important these days, is ice cold pumping through your blood. Mason Crosby was the absolute worst kicker last year, missing some key kicks.
Best Landing Spot - Green Bay Packers
#1

last 30 days winnings
$12,100
#2

last 30 days winnings
$10,890