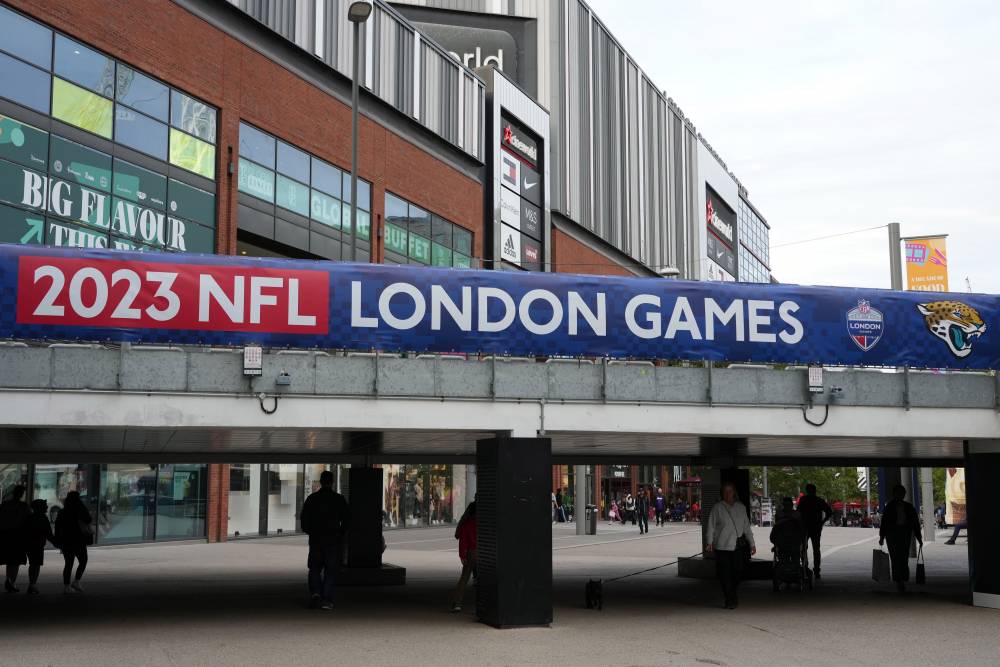 Jaguars vs Falcons Prediction NFL Picks 10/1
Sep 30, 2023, 9:23:11 PM
© Kirby Lee-USA TODAY Sports
Jacksonville Jaguars vs. Atlanta Falcons - NFL Predictions
Introduction
Get ready for an exciting international showdown as the Jacksonville Jaguars take on the Atlanta Falcons at Wembley Stadium. In this game, we will analyze both teams to determinate the best bet for the game.
Team Analysis
Atlanta Falcons
The Atlanta Falcons, with a 2-1 record, are looking to build on their promising start to the season. Here's a closer look at the Falcons:
Potential Return of Cordarrelle Patterson
The Falcons could see the return of versatile playmaker Cordarrelle Patterson, who scored nine touchdowns last season. His presence would add depth to their offense, complementing young running backs Bijan Robinson and Tyler Allgeier.
Falcons' "Joker" Position
Atlanta has introduced the "joker" position for Patterson, highlighting his dynamic abilities as an offensive weapon. His inclusion could pose challenges for the Jaguars' defense.
Jacksonville Jaguars
The Jacksonville Jaguars, with a 1-2 record, are seeking ways to ignite their offense. Here's an overview of the Jaguars:
Overseas Endeavors
The Jaguars have a history of playing in London and have won four out of nine games overseas. This year, they make history by playing consecutive games abroad, showcasing the NFL's international ambitions.
Struggles on Offense
One of the Jaguars' main challenges this season has been their offensive struggles. Quarterback Trevor Lawrence has shown promise, but the team needs to find its rhythm to compete effectively.
Key Points
One key aspect to watch in this game is how the Falcons utilize Cordarrelle Patterson in their "joker" role. His versatility could be a game-changer for Atlanta's offense.
Historical Note
The Jaguars have a unique history of playing in London, and this year's consecutive games overseas mark a significant milestone in the NFL's global expansion efforts.
Player Spotlight
Keep an eye on Trevor Lawrence, the Jaguars' promising young quarterback. His ability to lead the offense and overcome their offensive struggles will be crucial in this matchup.
Prediction
Several factors favor the Falcons covering the +3 points spread in this matchup:
Jaguars' Offensive Struggles: The Jaguars have faced difficulties in finding their offensive rhythm, which could play into the Falcons' defensive strengths.
Falcons' Offensive Depth: With the potential return of Cordarrelle Patterson and their "joker" position, the Falcons have the tools to exploit the Jaguars' defensive vulnerabilities.
International Experience: The Falcons' international experience could give them an edge in adapting to the unique environment of Wembley Stadium.
Considering these factors, the Falcons are poised to cover the spread in this international clash. Expect an exciting matchup as they aim to capitalize on their offensive depth and the Jaguars' offensive woes.
Final Thoughts
As the international series continues, NFL fans can look forward to an intriguing clash between the Jacksonville Jaguars and the Atlanta Falcons at Wembley Stadium. With the Falcons' offensive depth and the Jaguars' offensive challenges, the Falcons are positioned to cover the +3 points spread in this exciting international showdown.
Pick: Atlanta Falcons +3
Upgrade to View Prediction
#1

last 30 days winnings
$5,700
#2

last 30 days winnings
$8,120