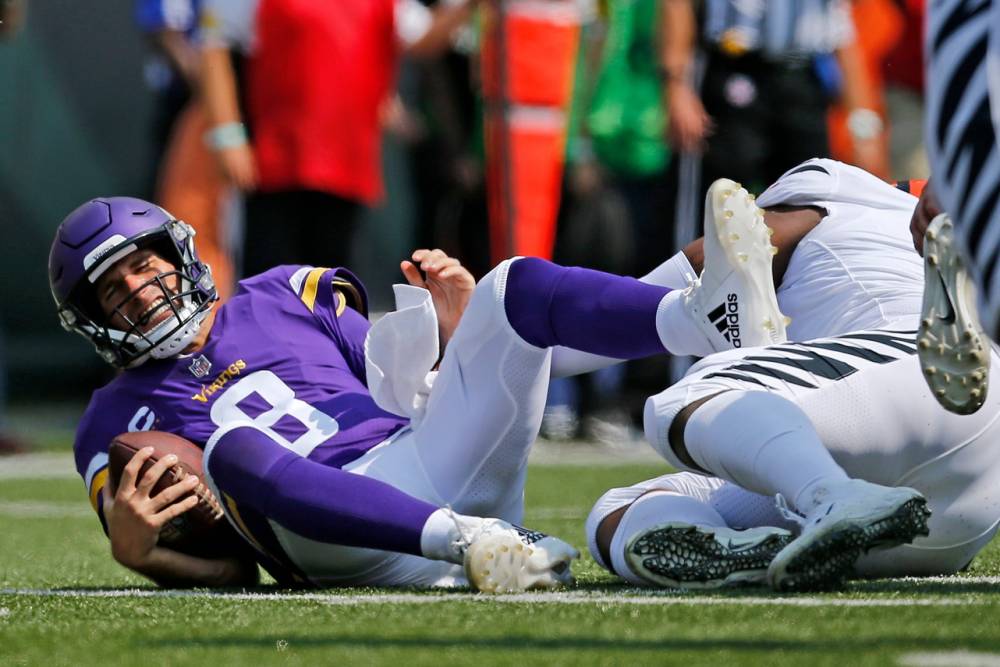 Is Kirk Cousins an Elite Quarterback? Yes.
Jun 29, 2022, 1:10:07 AM
© Sam Greene via Imagn Content Services, LLC
If you've ever turned on any NFL talk show, looked at any NFL tweet, you'd know that the public just doesn't think Kirk Cousins is an elite QB. Well, they are wrong. Kirk Cousins is the 2nd most accurate passer of all active QB's. He's statistically in the top 10 for nearly all major passing categories, with the exception of Passing Interception Percentage - which arguably could be put on the receivers as much as the QB.
Kirk cousins Rankings:
2nd - Pass Competition Percentage
5th - Passing Yards Per Attempt
6th - Passer Rating
6th - Touchdown Pass Percentage
8th - Passing TD / INT Ratio
13th - Passing Interception Percentage
However, there is one stat that statistically would leave a thorn in the sides of NFL fans. Kirk Cousins is 62-60-1 against the NFL Betting spread. Bettors, blindly betting Cousins every game of his career, would have lost 3.65 units.
Compare that to Aaron Rodgers +26.13 Units or Tom Brady +48 Units. Thus, a bettor would be led to believe Cousins is just not that good.
While Cousins is a coin flip against the betting spread, he isn't the worst active QB against the spread. Matthew Stafford is. Bettors blindly betting Stafford against the spread, would have lost nearly 19 units. He won a Super Bowl this year.
What do Tom Brady, Matt Ryan, Kyler Murray, Derrek Carr, Ryan Tannehill, Matthew Stafford, Josh Allen, Carson Wentz, and Baker Mayfield all have in common? They all have worse quarterback ratings than Cousins.
The Vikings are +5000 to win the Super Bowl. Just saying.
Disclosure - I'm a Vikings Fan!
#1

#2

#5