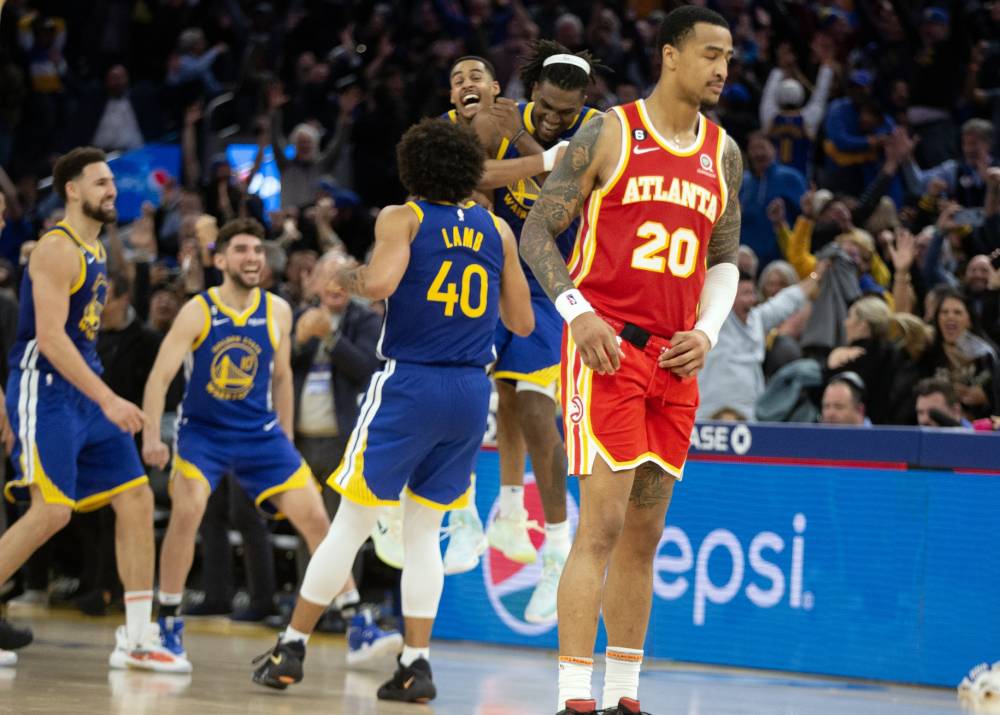 Warriors vs. Hawks - NBA Game Preview and Prediction 3/17
Mar 17, 2023, 12:50:51 AM
Photo Credit © D. Ross Cameron-USA TODAY Spo
The Golden State Warriors will travel to Atlanta to take on the Hawks on March 17th, 2023. This NBA game preview will provide an analysis of both teams, including their recent performances and statistics. We will also look at the latest betting trends and public betting data to provide a prediction and pick for this game.
Atlanta Hawks
The Atlanta Hawks have had a solid season so far, with a record of 34-35, putting them in eighth place in the Eastern Conference. Their offense has been particularly impressive, with an average of 117.2 points per game, which ranks fifth in the league. They have also been strong defensively, allowing an average of 117.5 points per game. However, they struggle on the road, with a record of 16-19-1 ATS as the away team.
Trae Young has been the standout player for the Hawks this season, averaging 27 points and 10.1 assists per game. Clint Capela has also been impressive, averaging 14.4 points and 14.8 rebounds per game. In terms of recent form, the Hawks have won five out of their last ten games, and they are 18-15 at home this season.
Golden State Warriors
The Golden State Warriors have had an up-and-down season, with a record of 36-34, which puts them in sixth place in the Western Conference. They have one of the best offenses in the league, averaging 118.3 points per game, which ranks second overall. However, their defense has been a weakness, allowing an average of 117.7 points per game.
Steph Curry has been the driving force behind the Warriors' success this season, averaging 30.1 points and 6.6 assists per game. Klay Thompson has also returned from injury and has been a solid contributor, averaging 21.9 points per game. The Warriors have won six out of their last ten games, and they are 7-27 on the road this season.
Betting Trends:
The latest betting trends for this game show that the Hawks are favored by 3.5 points, with an over/under of 230.5 points. The Hawks have covered the spread in 54.5% of their games after a loss, while the Warriors have covered in 52.2% of their games with one day off. The Hawks have a 52% cover percentage in non-conference games, while the Warriors have a 52.2% cover percentage with one day off.
Public Betting Data:
According to the latest public betting data, 61% of bettors are currently backing the Hawks to cover the spread, while 58% are betting on the over. This indicates that the public is favoring the Hawks to win and score a high number of points in this game.
Prediction:
Both teams have been inconsistent this season, with impressive offenses but suspect defenses. The Hawks have been solid at home, while the Warriors have struggled on the road. Steph Curry's recent 50-point game against the Clippers is a reminder of his ability to take over games, but the Hawks have multiple offensive weapons, including Trae Young and Clint Capela.
Pick: Atlanta Hawks to win and cover the 3.5 point spread.
Conclusion:
In summary, this game should be an exciting matchup between two talented teams. The Hawks' home-court advantage and balanced offensive attack make them a strong pick to win and cover the spread. However, with players like Steph Curry and Klay Thompson, the Warriors are always capable of pulling off an upset. As always, it's important to consider the latest betting trends and public betting data when making your own NBA picks and predictions.
#1

last 30 days winnings
$890
#2

last 30 days winnings
$2,930