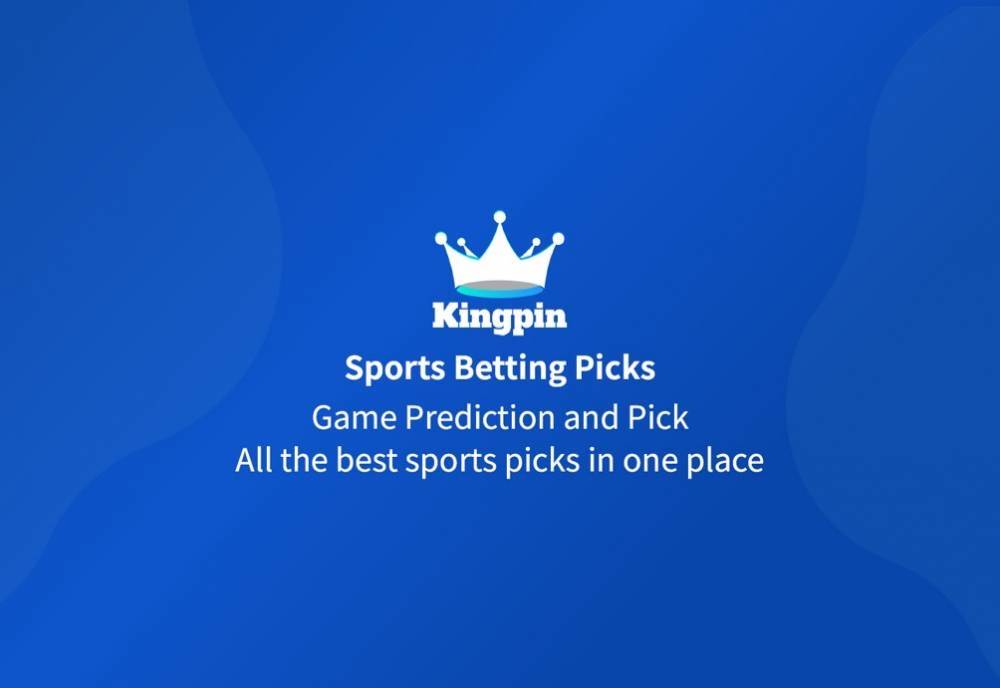 Trail Blazers vs Pistons - NBA Game Preview - March 6, 2023
Mar 6, 2023, 8:04:09 AM
If you're looking for NBA picks today, you've come to the right place! The experts at KingPin.pro have been working hard to provide the best analysis and predictions for the upcoming game between the Portland Trail Blazers and the Detroit Pistons.
As one of the top-rated sports betting apps on both iOS and Android, KingPin.pro provides users with real-time odds, betting trends, and public betting data to help make informed decisions when placing bets. With a user-friendly interface and comprehensive data analysis, KingPin.pro has become a go-to app for sports bettors looking to gain an edge.
Kingpin.pro is a platform that allows sports bettors to connect with expert handicappers and gain access to their picks. Users can create an account and purchase picks from a variety of sports, including the NBA, NFL, MLB, and more.
Kingpin.pro also provides users with the opportunity to place their own picks and compete for a spot in the top 10 leaderboard. If a user's pick makes it into the top 10, they will be paid out accordingly. This incentivizes users to make informed and accurate picks, and rewards them for their success.
Additionally, users can purchase access to view all of the picks on the site, not just those from the handicappers they choose to follow. This allows users to gain more insight into the overall trends and predictions of the community, and make more informed betting decisions.
Overall, Kingpin.pro offers a unique platform for sports bettors to access expert picks and compete against others while also providing the opportunity for users to make their own picks and potentially earn money. The site's iOS and Android app makes it easy to access and use, no matter where you are.
In this game preview, we'll take a closer look at both teams and provide our expert analysis and prediction for the game. Will Damian Lillard and the Trail Blazers come out on top, or will the Pistons pull off the upset at home? Keep reading to find out.
Portland Trail Blazers Offense
The Portland Trail Blazers are known for their strong offensive game, with Damian Lillard leading the charge. Lillard has been a key player for the Trail Blazers, averaging 32.5 points per game, 4.5 rebounds, and 7.1 assists. He has been instrumental in their previous games, scoring 41 points in their recent victory over the Orlando Magic.
Apart from Lillard, the Trail Blazers also have other strong offensive players in their roster, such as Jusuf Nurkic, who is currently out due to an injury, and Anfernee Simons, who has been averaging 21.1 points per game. However, the team will miss Nurkic, Justise Winslow, Anfernee Simons, Ibou Badji, and Ryan Arcidiacono, all out due to various injuries.
The Trail Blazers' offensive strategy involves a lot of ball movement, with players often passing to open teammates for three-point shots or driving to the basket for layups or dunks. Their offensive game has been known to be fast-paced and exciting to watch, often resulting in high-scoring games. However, their defense has been a bit shaky at times, and this has affected their overall performance.
Porland Trail Blazers Defense
The Portland Trail Blazers' defense has been an area of concern for the team this season. They currently rank 29th in the league in defensive rating, allowing 114.6 points per 100 possessions. The team has struggled to contain opposing teams, particularly on the perimeter, where they allow the third-highest three-point field goal percentage in the league.
One of the biggest issues for the Blazers on defense has been their lack of depth and size in the frontcourt due to injuries to key players such as Jusuf Nurkic. As a result, they have struggled to protect the rim and rebound effectively. The team has also been prone to defensive lapses and breakdowns, allowing easy baskets and second-chance opportunities for opponents.
Despite these defensive struggles, the Blazers have relied on their high-powered offense to stay competitive in games. However, if they hope to make a run for the playoffs, they will need to improve their defensive performance and find ways to limit their opponents' scoring.
Detroit Pistons
The Detroit Pistons are struggling, with a 1-9 record in their last ten games, and a home record of 8-23. Bojan Bogdanovic is out due to an Achilles injury, and Isaiah Stewart is out due to a hip injury. The Pistons will miss Jalen Duren, who is out with an ankle injury, and Cade Cunningham, who is out for the season with a shin injury. Alec Burks is upgraded to probable and Killian Hayes is day-to-day with a hand injury.
Destroit Pistons Offense
Let's start by analyzing the Pistons' offense. Looking at their stats, it appears that Bojan Bogdanovic is their leading scorer, averaging 21.6 points per game. He is followed by Cade Cunningham, who averages 19.9 points per game, and Jaden Ivey, who averages 15.3 points per game. Saddiq Bey and Alec Burks also contribute with 14.8 and 12.8 points per game, respectively.
From this, we can see that the Pistons have a decent scoring distribution, with multiple players contributing to the team's offense. However, their average points per game is 111.4, which ranks in the bottom half of the league. The Pistons could benefit from improving their offensive efficiency, possibly through better shot selection or player movement.
Detroit Pistons Defense
Moving on to the Pistons' defense, they seem to be a fairly average team in terms of rebounding and blocks. Jalen Duren leads the team in rebounds, averaging 8.7 per game, and also leads in blocks, averaging 0.9 per game. However, the team as a whole only averages 42.6 rebounds and 3.8 blocks per game, which is middle-of-the-pack compared to other teams in the league.
The Pistons' defense does seem to excel in the steals category, with Killian Hayes leading the team with 1.4 steals per game, and the team as a whole averaging 7.2 steals per game. This suggests that the Pistons may have a more aggressive defensive strategy, focused on disrupting the opposing team's offense and creating turnovers.
In summary, the Pistons' offense has a decent distribution of scoring among its players, but could improve its overall efficiency. On the defensive end, the team is average in terms of rebounding and blocks, but has a more aggressive approach to stealing the ball. Overall, the Pistons have room for improvement on both ends of the court.
Betting Trends
Portland is 2-5 ATS in their last seven games and 2-5 SU in their last seven games. However, they are 5-0 ATS in their last five games against the Pistons and 6-0 SU in their last six games against the Pistons. The total has gone over in nine of Portland's last twelve games when playing on the road against Detroit.
The total has gone under in four of Detroit's last five games, and they are 0-7 SU in their last seven games. However, Detroit is 4-1 ATS in their last five games played in March.
Public Betting Data
As of writing, the Portland Trail Blazers are getting 54% of the spread bets at -6. The total bets for the game are currently split 50-50.
Prediction
The Detroit Pistons have been struggling lately, and it's unlikely that they'll be able to defeat the Trail Blazers. Damian Lillard has been in excellent form and is expected to continue his scoring spree. The Trail Blazers' defense may not be as good as their offense, but they should still have enough firepower to take down the Pistons. Detroit is likely to keep the game close in the first half, but Portland's superior experience should help them pull away in the second half.
Pick: Portland Trail Blazers (-6)
#1

last 30 days winnings
$2,380
#2

last 30 days winnings
$7,140