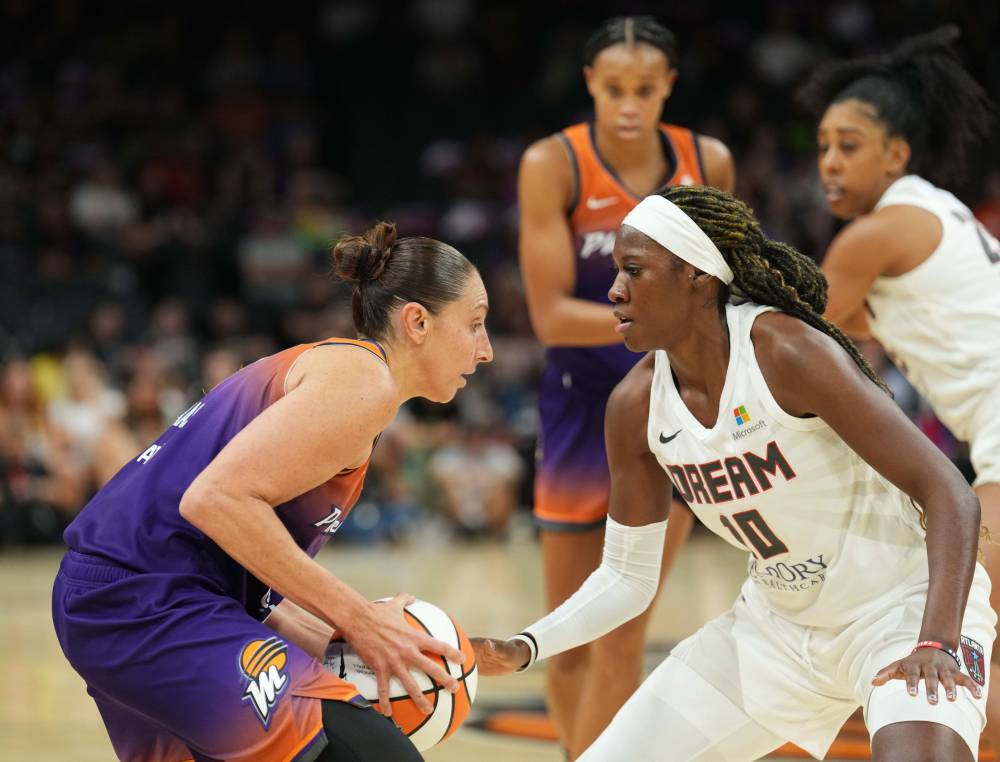 Storm vs Dream Prediction WNBA Picks Today 8/10
Aug 10, 2023, 7:27:40 AM
© Joe Camporeale-USA TODAY Sports
Atlanta Dream Faces Seattle Storm: Seeking to Break Road Slide
With the Atlanta Dream on a four-game road slide and the Seattle Storm struggling at home, Thursday's 10 p.m. EDT game promises to be a critical clash for both teams.
Seattle Storm: A Struggling Season
Home Record
Seattle's home record of 2-13 paints a bleak picture for the team. As the worst team in the league, their struggles extend beyond their home court. Their lack of dominance at home can be exploited by the Dream, looking to break their road slump.
3-Point Shooting
While third in the WNBA in 3-pointers made, with an average of 8.6 per game at a 34.6% success rate, Seattle hasn't managed to translate this into consistent victories. Jewell Loyd's efforts, averaging 3.3 makes from 3-point range, have been in vain as the overall team performance has faltered.
Last 10 Games
The Storm's 3-7 record over the last 10 games further emphasizes their challenges. Opponents have averaged 81.7 points against them, demonstrating defensive vulnerabilities that Atlanta can capitalize on.
Atlanta Dream: Poised for Victory
Road Record and Paint Scoring
Despite their recent road slide, the Dream's 7-7 road record shows potential for success. Their seventh-place ranking in WNBA scoring in the paint, led by Cheyenne Parker's 8.1 average, allows them to exploit Seattle's weaknesses inside.
Previous Meeting
In their last matchup on July 12, Atlanta emerged victorious with an 85-75 win. Allisha Gray's 19-point contribution was instrumental in this win, and the Dream's familiarity with Seattle's game plan gives them a strategic edge.
Key Performers
Rhyne Howard's 17.6 points average and Gray's recent 16.9 points over the last 10 games form a potent offensive duo for Atlanta, giving them the firepower needed to overcome Seattle.
Prediction
Considering Seattle's ongoing struggles, Atlanta's balanced attack, and their previous victory against the Storm, the Dream are poised to win and cover the -5.5 spread. Here's why:
Matchup Advantage
Atlanta's offensive versatility and inside scoring, combined with Seattle's defensive weaknesses, create favorable matchups for the Dream. Their ability to score in the paint can be the difference-maker.
Strategic Insight
Having defeated Seattle earlier this season, Atlanta can leverage their insights and adapt their game plan to exploit Seattle's known vulnerabilities.
Momentum and Confidence
Despite their road slide, Atlanta's overall better record and previous win against Seattle provide them with the momentum and confidence needed to secure a victory and cover the spread.
Verdict
With a comprehensive analysis of both teams, it's clear that Atlanta Dream are in a strong position to win this game and cover the -5.5 spread. Bettors and fans can look forward to a game that may not only break Atlanta's road slide but also reinforce their playoff positioning.
Stay tuned to KingPin.pro for more WNBA analysis, previews, and predictions. Betting on sports always carries risks, so consider various factors and consult different sources before making a wager. Good luck!
Pick: Dream -5.5
Upgrade to View Prediction
#1

#2

#4