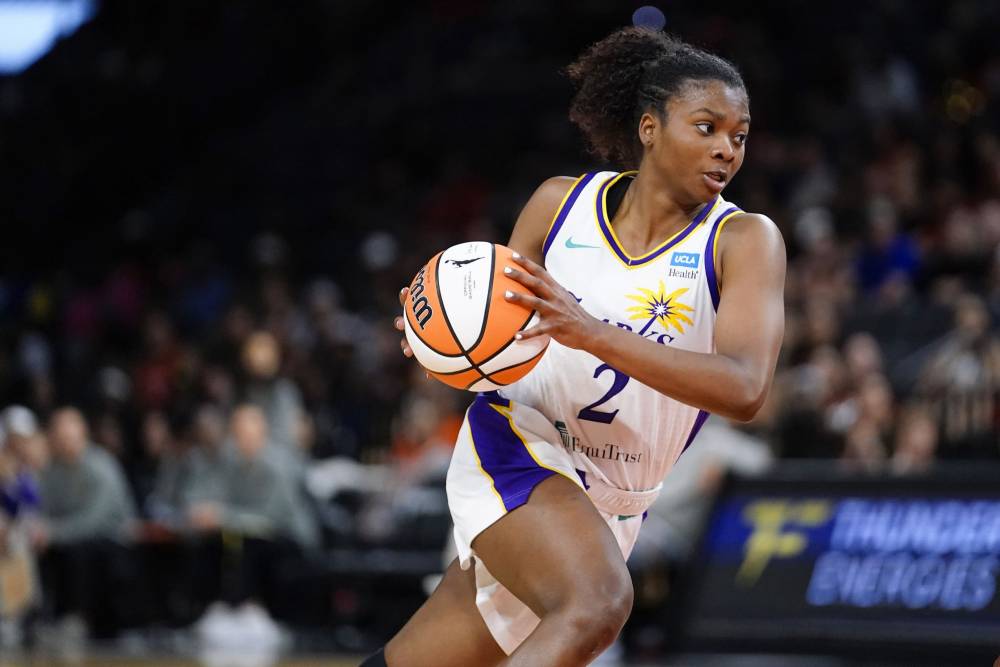 Sparks vs Wings Prediction WNBA Picks 6/23
Jun 23, 2023, 6:51:34 AM
© Lucas Peltier-USA TODAY Sports
WNBA Predictions: Dallas Wings vs. Los Angeles Sparks
Welcome to KingPin.pro, your trusted source for WNBA predictions and expert picks. In today's game, the Dallas Wings will face off against the Los Angeles Sparks. Stay up to date with the latest WNBA action by downloading the KingPin.pro iOS and Android app, where you'll find exclusive analysis, predictions, and more.
Team Review: Dallas Wings
Offense
The Dallas Wings have shown promise this season, with a 6-6 record and a strong offensive performance. Led by A. Ogunbowale, who averages 23.3 points per game and boasts an impressive field goal percentage of 87.9%, the Wings have the firepower to put up points against any opponent.
Defense
Defensively, the Wings have room for improvement, allowing an average of 85.5 points per game. However, their rebounding average of 38.4 per game and 6.9 steals per game indicate their ability to disrupt their opponents' offensive flow and create turnovers.
Recent Performance
The Wings enter this game with a victory under their belt, which will provide them with a boost in confidence. They will look to build on their recent success and carry the momentum into their matchup against the Sparks.
Team Review: Los Angeles Sparks
Offense
The Los Angeles Sparks have had a challenging season thus far, with a 5-7 record and some struggles on the offensive end. While N. Ogwumike has been a consistent scorer, averaging 19.6 points per game, the Sparks have struggled to find offensive efficiency, shooting 42.7% from the field.
Defense
Defensively, the Sparks have performed decently, allowing an average of 78.6 points per game. With 7.8 steals per game, they have the ability to create turnovers and disrupt their opponents' offensive rhythm.
Recent Performance
The Sparks come into this game on a three-game losing streak, which may have affected their confidence and overall team morale. They will need to regroup and refocus in order to bounce back and secure a victory against the Wings.
Prediction
Based on their offensive firepower, recent victory, and the Sparks' struggles, the Wings are predicted to win this game. A . Ogunbowale's scoring prowess, combined with the team's ability to rebound and create turnovers, gives them an advantage over the struggling Sparks.
Furthermore, in their previous matchup, the Wings suffered a loss to the Sparks, which will serve as motivation for revenge. They will be determined to make adjustments and exploit the weaknesses they identified in their previous encounter.
The -1 points spread indicates a close game, but the Wings have the edge and are expected to overcome it. Their offensive firepower and recent victory provide them with the necessary momentum to secure a win against the struggling Sparks.
Stay tuned to KingPin.pro for more WNBA predictions, expert picks, and exclusive analysis. Don't forget to download the KingPin.pro iOS and Android app for real-time updates on all your favorite WNBA teams and games.
Pick: Wings ML +100
Upgrade to View Prediction
#1

#2

#4