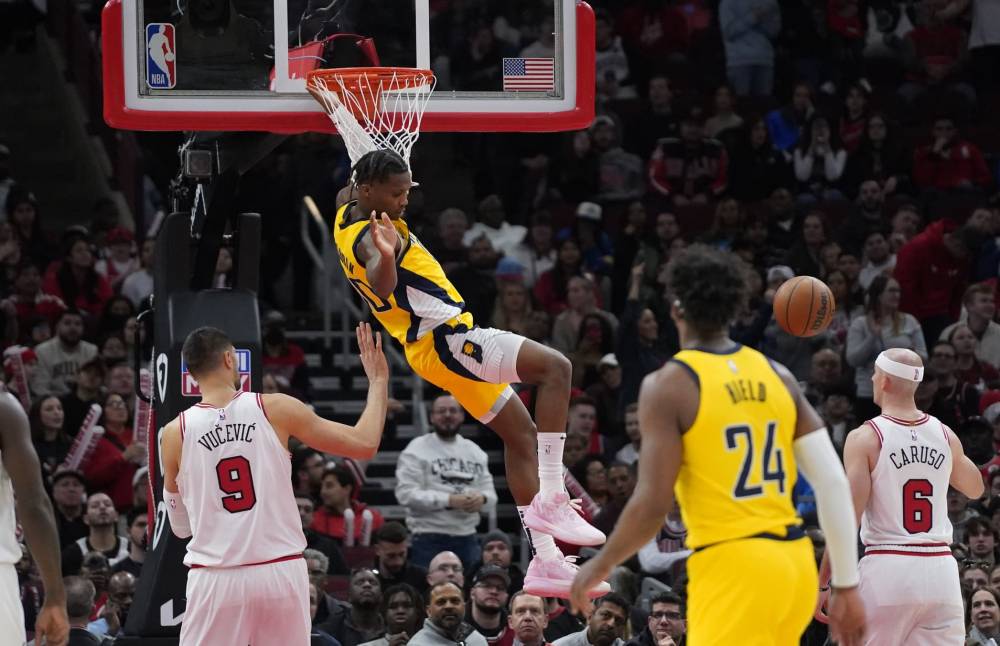 Pacers vs Bulls Prediction NBA Picks Free 10/30
Oct 30, 2023, 4:01:00 AM
© David Banks-USA TODAY Sports
Chicago Bulls vs. Indiana Pacers - Preview
Indianapolis, IN; Sunday, 4:00 p.m. EDT
Spread: Indiana Pacers -3.0
Introduction
Get ready for an action-packed showdown as the Chicago Bulls take on the Indiana Pacers. In this comprehensive preview, we'll analyze both teams' recent performances, key player statistics, and provide our final prediction.
Team Breakdowns
Chicago Bulls
The Chicago Bulls come into this game with a 1-2 record and are looking to bounce back after a recent loss.
Offense
Zach LaVine has been a scoring machine for the Bulls, averaging 25.0 points per game. His ability to light up the scoreboard makes him a central figure in Chicago's offensive strategy. If LaVine continues to put up big numbers, the Bulls will be a potent offensive force to reckon with.
Defense
On the defensive end, the Bulls will need to step up their game to counter the Pacers' offensive threats. A strong defensive performance, led by Nikola Vucevic, will be essential in this matchup. Vucevic's ability to grab rebounds and protect the rim can help the Bulls control the paint and limit the Pacers' scoring opportunities.
Indiana Pacers
The Indiana Pacers have made a strong start to the season with a 2-0 record.
Offense
The Pacers have found success on the offensive end, with Tyrese Haliburton leading the way, averaging 20.5 points per game. Haliburton's efficiency and playmaking ability make him a key component of the Pacers' scoring efforts. If Haliburton continues to excel, the Pacers will have the upper hand in the offensive battle.
Defense
Indiana's defense, anchored by Myles Turner, has been solid, allowing them to control their recent games. Turner's shot-blocking and rebounding skills make it difficult for opponents to score in the paint. The Pacers will look to maintain their strong defensive presence and make it tough for the Bulls to find easy scoring opportunities.
Injuries
Both teams have relatively clean injury reports with no significant players expected to be sidelined for this game.
Prediction
The Indiana Pacers are in a favorable position to win and cover the -3.0 point spread. Their strong start to the season, coupled with the well-rounded contributions of players like Tyrese Haliburton and Myles Turner, positions them as the favorites in this contest. The Pacers' balanced offense and sturdy defense make them a formidable opponent.
Expect the Pacers to control the game by exploiting their strengths on both ends of the floor. Their efficient scoring and defensive prowess should give them the edge in this matchup against the Bulls.
While the Bulls, led by Zach LaVine, have the capability to put up a fight, the Pacers' collective effort and strong team play should secure the victory for Indiana. Look for the Pacers to cover the spread and extend their winning streak this season.
Pick: Indiana Pacers -3.0
Upgrade to View Prediction
Stay tuned for more NBA predictions and expert insights, available on the KingPin.pro's iOS and Android app.
#1

last 30 days winnings
$3,770
Yesterday winnings
$2,390
#2

last 30 days winnings
$2,590
Yesterday winnings
$2,380