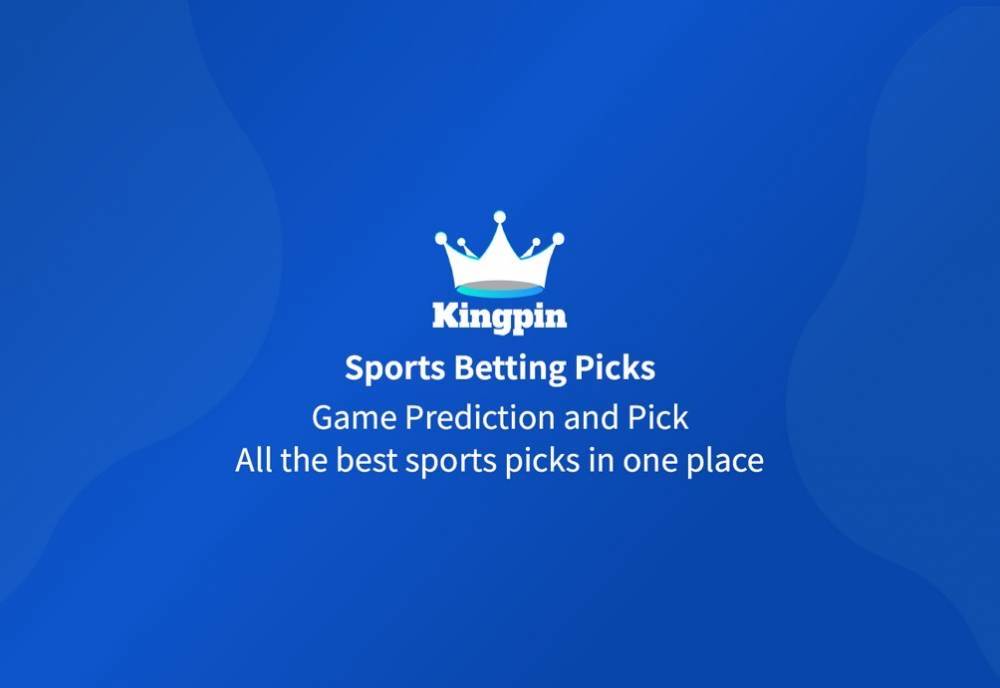 NBA Picks Tonight: 76ers vs. Pacers - March 6, 2023
Mar 6, 2023, 7:48:24 AM
Intro:
If you're looking for the latest NBA picks and analysis, you've come to the right place. As a sports betting enthusiast, you need accurate and up-to-date information to make the most informed decisions. That's where the Kingpin.pro app comes in handy. Our app provides in-depth analysis, betting trends, and expert predictions to help you stay ahead of the game.
The Kingpin.pro app is available for both iOS and Android devices, making it easy to access betting insights and predictions on the go. With the app, you'll never miss a beat when it comes to the latest NBA news and odds.
In this article, we'll break down the Philadelphia 76ers and Indiana Pacers matchup to give you a comprehensive overview of both teams' performance. So, whether you're an avid sports bettor or a casual fan, read on to get our predictions for this exciting game.
| Team | Record | PPG | Opp PPG | FG% | 3P% | FT% |
| --- | --- | --- | --- | --- | --- | --- |
| 76ers | 41-20 | 113.5 | 106.1 | 47.5% | 38.1% | 79.4% |
| Pacers | 31-29 | 108.8 | 112.2 | 45.3% | 35.6% | 78.2% |
Philadelphia 76ers
Offense:
The Philadelphia 76ers have one of the most potent offenses in the NBA. The team is led by Joel Embiid, a dominant center who averages 33.0 points per game, which is the second-highest in the league. Embiid also averages 10.3 rebounds per game and 1.6 blocks per game, which shows his ability to contribute to both ends of the court. James Harden is another key player for the 76ers' offense, contributing 22.1 points, 6.2 rebounds, and 10.6 assists per game. His ability to distribute the ball and find his teammates is an integral part of the team's success.
Over the last ten games, the 76ers have been averaging 115.5 points per game with a shooting percentage of 48.9% from the field, which shows their consistency on the offensive end. The team's shooting percentage from the field is the sixth-best in the league. The team's offense also benefits from players like Tyrese Maxey, Tobias Harris, De'Anthony Melton, and Shake Milton, who can all contribute to the scoreboard on any given night. Overall, the 76ers have a well-balanced offensive attack that can score from all areas of the court.
Defense:
The Philadelphia 76ers are not only strong on offense, but they are also a formidable defensive team. They have held their opponents to an average of just 105.8 points per game in the last ten games, which is the second-lowest in the league during that time period. This is largely due to the presence of Joel Embiid, who is a dominant rim protector and ranks third in the league for blocks per game at 2.1. Matisse Thybulle, a young guard, has also been a key contributor on defense, averaging 1.8 steals per game and earning a reputation as one of the league's best perimeter defenders. Overall, the 76ers' defensive prowess is a crucial factor in their success this season and will likely play a significant role in their matchup against the Indiana Pacers.
Indiana Pacers
Offense:
The Pacers have a well-balanced offense with multiple players contributing in different areas. Tyrese Haliburton leads the team with an impressive 20.1 points and 10.1 assists per game, making him one of the most versatile point guards in the league. Myles Turner is also a significant contributor to the team's offense, averaging 18.1 points per game in the last 10 games.
In addition, Buddy Hield contributes 17.4 points per game while shooting 45.8% from the field and 42.7% from beyond the arc. Chris Duarte also averages 7.9 points per game and has shown great potential as a rookie, shooting 37.2% from the field and 30.4% from three-point range.
Overall, the Pacers rank 12th in the league in points per game with 114.9 and are tied for 10th in field goal percentage with 46.1%. Their assist average of 26.6 per game ranks 4th in the league, showcasing their unselfish style of play. The team's offensive efficiency rating of 1.284 is also above average, indicating that they are a well-coordinated unit on the offensive end of the floor.Defense:
Indiana's defense has been struggling, allowing opponents to score an average of 120.0 points per game in the last ten games. However, they still have a strong rebounding game, averaging 41.55 rebounds per game.
Defense
The Indiana Pacers have a solid defensive team, with a number of players who excel at protecting the rim and contesting shots. Myles Turner is one of the top shot-blockers in the league, averaging 2.3 blocks per game, and he's also a strong defensive rebounder, grabbing 6.4 defensive rebounds per game. Tyrese Haliburton is a great on-ball defender, averaging 1.7 steals per game and using his length and quickness to disrupt opposing guards.
In addition, the Pacers as a team are holding opponents to just 44.6% shooting from the field, which ranks in the top ten in the league. They are also allowing just 106.6 points per game, which is one of the lowest averages in the league. Their defensive rating of 104.9 is also among the best in the league, indicating that they are a highly effective defensive team. Overall, the Pacers' defensive prowess is a major reason why they are one of the top teams in the Eastern Conference.
Injuries:
There are a few injuries to note for the upcoming game between the Indiana Pacers and the Philadelphia 76ers.
For the 76ers, Tobias Harris left their last game due to a calf injury and his status for Monday's game is uncertain. Additionally, P.J. Tucker is also questionable with a back injury.
On the Pacers' side, there are two players listed as questionable for Monday's game. Aaron Nesmith is dealing with a hip issue, and Kendall Brown has a tibia injury. It remains to be seen whether they will be able to play in the game.
Injuries can have a significant impact on a team's performance, as they may have to rely on their bench players more heavily or adjust their game plan to account for the missing players. It will be interesting to see how these injuries play out and how they may affect the outcome of the game.
Prediction:
Given the strengths and weaknesses of both teams, it seems likely that the 76ers will come out on top in this matchup. Their strong defense, anchored by players like Ben Simmons and Joel Embiid, should be able to contain the Pacers' offense and limit their scoring opportunities. On the other hand, the 76ers' offense, led by the talented duo of Joel Embiid and James Harden, should have no problem scoring against the Pacers' struggling defense.
While the Pacers certainly have the potential to put up a fight, especially with players like Tyrese Haliburton and Myles Turner leading their offense, they will likely struggle to keep up with the 76ers over the course of the game. Therefore, it's reasonable to predict that the 76ers will come out on top, with a final score of something like 115-100 in favor of Philadelphia.
Pick: Philadelphia 76ers (-7)


A Plus Picks is a handicapper on the sports betting platform, kingpin.pro, who specializes in NBA picks. They have a winning percentage of 52% across their NBA picks, which indicates that they have been successful in predicting the outcomes of NBA games more often than not.
According to their profile, A Plus Picks has won a total of $132,198 in NBA winnings, which is a significant amount and suggests that they have been successful in generating profits over the long term. However, it's worth noting that past performance is not always an indicator of future success, and sports betting can be unpredictable.
In the last 30 days, A Plus Picks has won $1,860 in NBA winnings, which suggests that they have been having a relatively successful period recently. They also won $1,000 in NBA winnings yesterday, indicating that they had a profitable day of betting.
Overall, A Plus Picks seems to have a good track record in NBA handicapping, with solid winnings and a winning percentage above 50%. However, as with all sports betting, there is always an element of risk involved, and it's important to bet responsibly and with a clear understanding of the potential risks involved.
#1

last 30 days winnings
($620)
#2

last 30 days winnings
$5,340