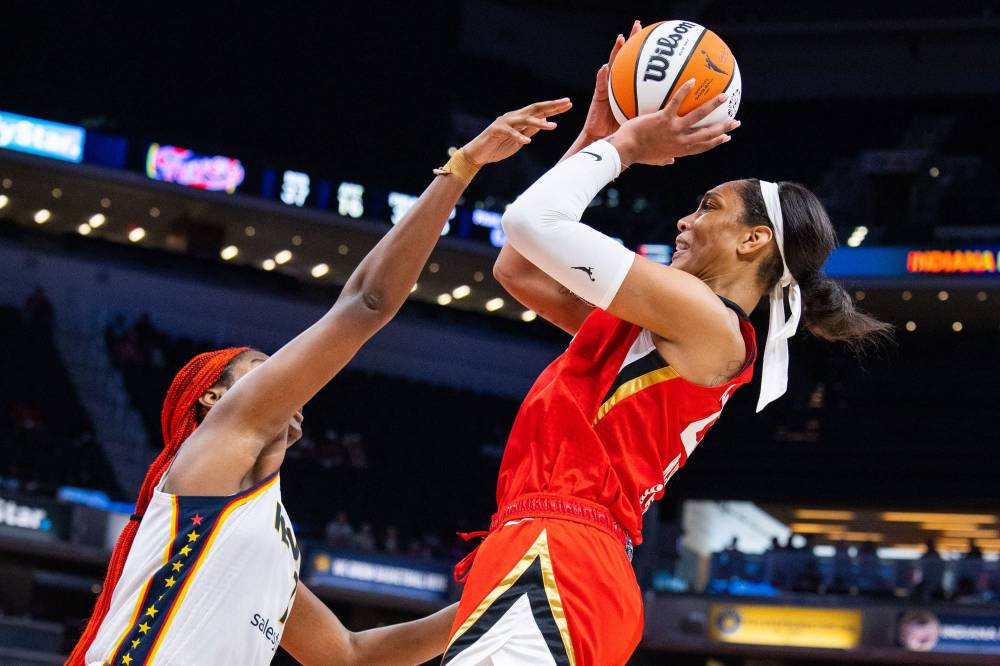 Mercury vs Aces Prediction WNBA Picks 6/21
Jun 21, 2023, 6:39:25 AM
© Trevor Ruszkowski-USA TODAY Sports
Introduction
Welcome to KingPin.pro's WNBA predictions and analysis for the highly-anticipated game between the Las Vegas Aces and Phoenix Mercury. Catch the game at Footprint Center on June 21st, 12:30 PM, live on NBA TV. Also, don't forget to download the KingPin.pro iOS or Android app for daily WNBA picks free, directly from the WNBA experts picks.
Las Vegas Aces: A Towering Juggernaut
Offense
The Aces, with a remarkable 10-1 record, have been unstoppable this season. Offensively, they are averaging a whopping 91.9 points per game. Jackie Young leads the scoring with an average of 20.8 PPG, boasting an impressive 59.9% FG and 82.7% FT. The Aces' assist leader, Chelsea Gray, contributes by facilitating ball movement and has been essential for the team's offensive flow.
Defense
Not only is their offense impeccable, but their defense is equally staunch. They allow only 76.1 points per game. A'ja Wilson, with an average of 9.1 rebounds per game, is crucial in securing boards and creating second-chance opportunities. Averaging 5.9 blocks and 8.9 steals per game, the Aces are adept at disrupting opponents' plays.
Injuries
The Aces have remained relatively healthy, with no notable injuries affecting their main rotation. This provides them a significant edge.
Phoenix Mercury: Struggling Titans
Offense
The Mercury's offense has been floundering this season. Averaging only 77.3 PPG, they have struggled to find consistency. The absence of Brittney Griner, their leading scorer with 20.1 PPG, further cripples their offense. Cunningham, after a 27-point game, is expected to lead the team in Griner's absence.
Defense
Defensively, the Mercury allow an average of 86.5 points per game. With Griner out, they lose not just on the offensive end but defensively as well. Griner, also their leading rebounder, is pivotal in controlling the paint. The Mercury are averaging 5.2 blocks and 6.2 steals per game, numbers that might take a hit without Griner.
Injuries
Griner's absence is a tremendous blow to the Mercury. They also need to ensure that Diana Taurasi, their assist leader, stays healthy as she is vital for the Mercury's offensive set up.
Prediction
The Aces are clearly the dominant force entering this matchup. With Griner out for the Mercury, the Aces have a clear advantage, especially in the paint. Wilson and Young will likely exploit this weakness and dominate both ends of the floor.
Taking into account the Mercury's current form and the Aces' near-perfect season, our WNBA picks for today are in favor of the Aces not only winning but also covering the -19 points spread.
The Mercury are not expected to keep up with the Aces' tempo and offensive firepower. Their defensive woes will be exacerbated without Griner's presence, and they might struggle to contain the Aces' high-scoring offense.
In conclusion, WNBA experts picks lean heavily towards the Aces for this game. Download the KingPin.pro app on your iOS or Android device to stay updated with the latest WNBA picks free and make the most informed decisions.
Pick: Aces -19
#1

#2

#4