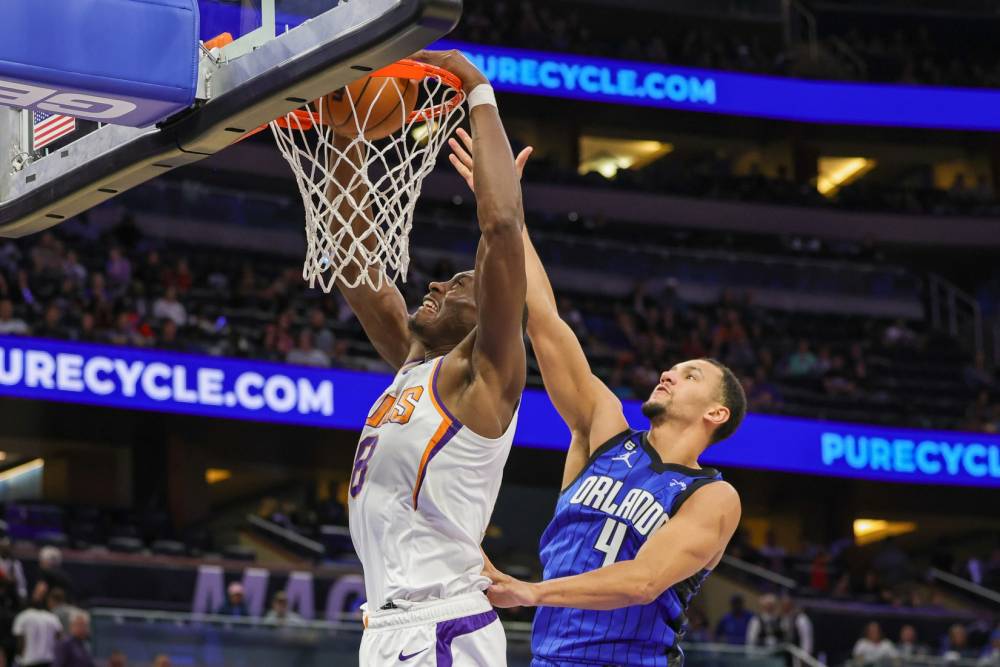 Magic vs. Suns - Predictions and Betting Odds - March 16
Mar 16, 2023, 3:58:28 AM
Photo Credit: © Mike Watters-USA TODAY Sports
Welcome to another exciting NBA game preview brought to you by KingPin.pro, your go-to source for the best NBA picks and parlays. Today, we'll be analyzing the Orlando Magic vs. Phoenix Suns matchup set for March 16, 2023. Download the Kingpin.pro iOS and Android app for the latest predictions from our NBA picks experts and computer algorithms. Let's dive into the team analysis, betting trends, and public betting data to predict the winner of this epic showdown.
Orlando Magic (28-41, 13th in the Eastern Conference)
The Magic have had their share of ups and downs this season, currently sitting 13th in the Eastern Conference. Wendell Carter Jr. has been a standout player, averaging 15.3 points per game and shooting 52.3%. Rookie Franz Wagner has also impressed, averaging 2.0 made 3-pointers over the last ten games. However, the Magic have struggled on the road, with a 12-22 record away from home.
Phoenix Suns (37-32, fourth in the Western Conference)
The Suns have had a solid season thus far, ranking fourth in the Western Conference. They have a strong home record at 22-12 and boast an impressive average of 27.1 assists per game, led by Deandre Ayton with 1.9. Devin Booker has been on fire, averaging 31.0 points over the last ten games. Despite their success, the Suns are currently facing a three-game losing streak.
Betting Trends
The Magic have performed well in non-conference games with a 64.0% cover rate and as underdogs with a 58.9% cover rate. Meanwhile, the Suns have had a better record as home favorites, covering 61.5% of the time.
Public Betting Data
Public sentiment currently favors the Suns, with 60% of bets placed on them to cover the spread. The Magic have garnered 40% of the bets.
Prediction
Given the Suns' strong home record and recent performances from key players like Devin Booker, we expect them to end their losing streak against the Magic. The Magic may put up a fight, but ultimately, the Suns' home-court advantage and star power should lead them to victory.
Pick: Phoenix Suns (-7.5)
Don't forget to download the Kingpin.pro iOS and Android app for all your NBA picks, expert advice, and the best betting odds. Good luck, and happy betting!
#1

last 30 days winnings
$890
#2

last 30 days winnings
$2,930