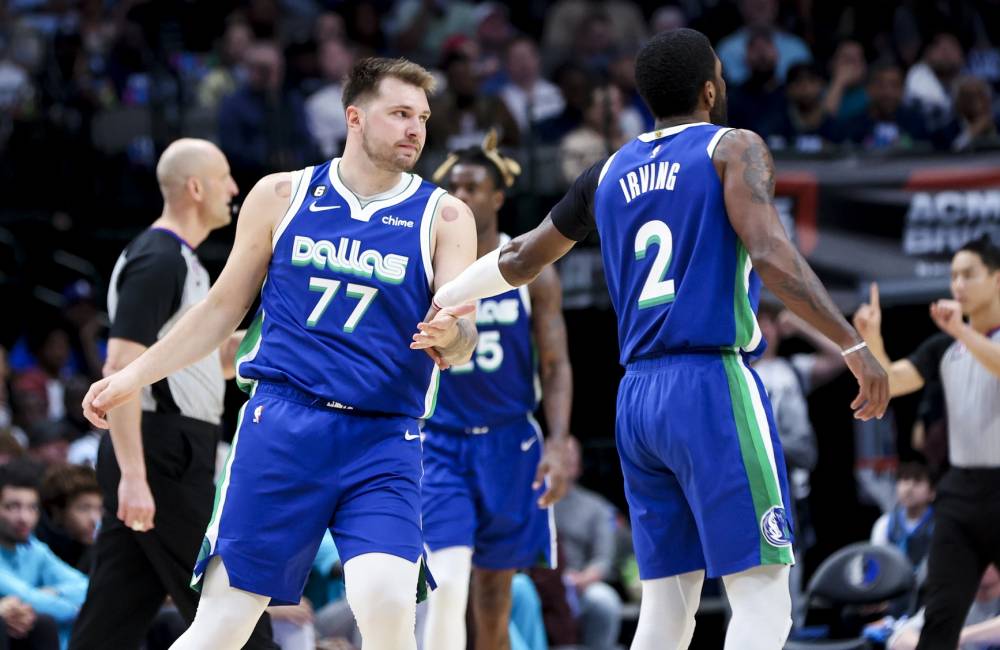 Magic vs Mavericks Prediction NBA Picks Today 11/6
Nov 6, 2023, 6:40:40 AM
© Kevin Jairaj-USA TODAY Sports
Orlando Magic vs. Dallas Mavericks - Game Preview
Orlando, FL; Sunday, 5:00 p.m. EST
Line: ORL -1.5
Over/Under: 224.5
Introduction
Get ready for an electrifying NBA matchup as the Orlando Magic prepare to face off against the Dallas Mavericks at the Amway Center. In this comprehensive game preview, we'll delve into both teams' recent performances, key player statistics, injury reports, and provide a prediction as well.
Team Analysis
Orlando Magic
The Orlando Magic have displayed their potential this season with a solid 4-2 record, positioning them well in the Southeast Division.
Scoring Prowess
Frantz Wagner has been a standout performer for the Magic, averaging 19.8 points per game. His remarkable shooting percentages, with a field goal percentage of 40.2% and a free-throw percentage of 87.0%, make him a vital scoring asset for the team. Wagner's versatility and ability to contribute both inside and outside the paint have made him a key player to watch in this matchup.
Rest Advantage
One notable advantage for the Magic in this matchup is their well-rested status. Having played their last game on November 4th, the Magic are better prepared for this game both physically and mentally. With additional time to recover and strategize, they enter the contest with a competitive edge. In contrast, the Dallas Mavericks played their last game on Sunday, November 3rd, which might result in some fatigue, affecting their performance. The Magic will aim to capitalize on this advantage.
Strong Defense
It's not just their offense that shines; the Magic have demonstrated commendable defensive skills this season. Players like Wendell Carter Jr., who averages 8.6 rebounds per game, including 2.2 offensive rebounds, provide the Magic with second-chance opportunities while limiting their opponents' scoring chances.
Dallas Mavericks
The Dallas Mavericks have been impressive with a 5-1 record this season, leading the Southwest Division.
Luka Doncic's Brilliance
Luka Doncic, often regarded as one of the league's most talented players, has been a force to be reckoned with, averaging an astounding 33.8 points per game. His incredible scoring ability, court vision, and versatility have propelled the Mavericks to their current standing. Doncic's dominance on the court will be a significant factor in this game, and the Magic will need a solid defensive strategy to contain him.
Sunday Game Fatigue
One factor working against the Mavericks in this matchup is the quick turnaround from their Sunday game. Playing on November 3rd and then having to face a well-rested Magic team can be a challenging task that might impact their performance. The back-to-back games are often a test of a team's depth and stamina, and the Mavericks will need to dig deep to maintain their impressive early-season form.
Three-Point Shooting
Three-point shooting is one of the Mavericks' strengths, and it's been a significant factor in their success. Players like Tim Hardaway Jr. and Dorian Finney-Smith have been consistent from beyond the arc. The Magic's ability to contest three-pointers and close out effectively will be crucial in containing the Mavericks' scoring barrage.
Injury Report
The Mavericks have some uncertainty with Maxi Kleber listed as "GTD" (Game-Time Decision). His availability can have a significant influence on the team's gameplay, especially on the defensive end, where his shot-blocking and rebounding skills are valuable.
For the Magic, Wendell Carter Jr. is listed as "OUT," while Markelle Fultz and Gary Harris are "GTD" for November 5th. These injury situations add another layer of unpredictability to the game, and the Magic will need to adapt to potential lineup changes and ensure a balanced offense and defense.
Prediction
When the Orlando Magic face off against the Dallas Mavericks, it's a game that promises excitement. The Magic's scoring prowess, combined with their well-rested status, could tip the scales in their favor. The rest advantage provides them with an opportunity to execute their game plan effectively.
Considering the Mavericks' recent game and potential fatigue, the Magic have a good chance to secure a win at home. The Magic's well-rounded performance, led by Frantz Wagner, might prove to be the difference-maker in this matchup. They'll need to capitalize on their strong defense and take advantage of the fatigue factor that often accompanies back-to-back games in the NBA.
Don't be surprised if the Magic capitalize on the fatigue factor and emerge as the victors. Our prediction is that the Orlando Magic will win this game, and the scoreline could favor the under as both teams adjust to the dynamics of this contest.
Stay tuned for more exciting NBA matchups and expert insights, available through the KingPin.pro's iOS and Android app.
Pick: Magic ML -125
Upgrade to View Prediction
#1

last 30 days winnings
$3,770
Yesterday winnings
$2,390
#2

last 30 days winnings
$2,590
Yesterday winnings
$2,380