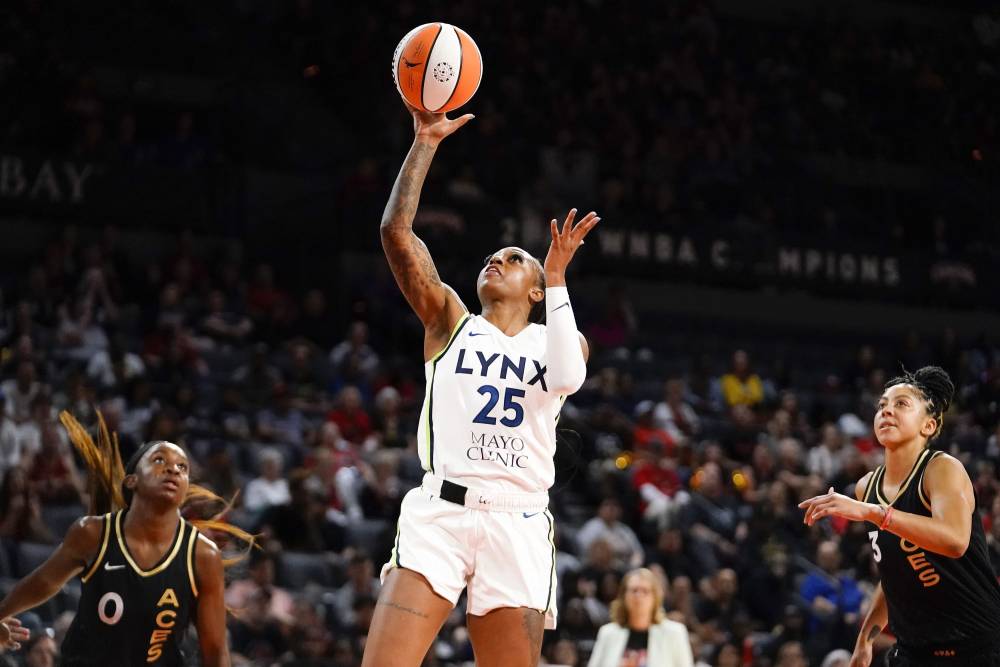 Lynx vs Mercury Prediction WNBA Picks 7/7
Jul 7, 2023, 7:27:38 AM
© Lucas Peltier-USA TODAY Sports
WNBA Game Prediction: Lynx vs. Mercury
Introduction
Get ready for an intriguing WNBA matchup between the Minnesota Lynx and Phoenix Mercury. In this prediction article, we'll analyze both teams' offense, defense, and recent performances.
Team Analysis
Minnesota Lynx
The Minnesota Lynx enter this game with an 8-9 record, including a 3-5 home record. Forward Napheesa Collier has been a standout player for the Lynx, averaging an impressive 22.6 points per game. Collier's shooting percentage of 48.8% showcases her efficiency on the court. Defensively, guard Lexie Brown adds stability with 2.9 steals per game. The Lynx are currently on a four-game winning streak, which has boosted their confidence.
Phoenix Mercury
The Phoenix Mercury have had a challenging season with a 3-13 record, including a 1-7 away record. Despite their struggles, center Brittney Griner has been a consistent performer, averaging 19.8 points per game. Griner's shooting percentage of 60.4% demonstrates her scoring efficiency. Point guard Diana Taurasi contributes to the team with 5.3 assists per game. Although the Mercury have faced difficulties, they have managed to keep their games close lately.
Prediction
Considering the Mercury's recent performance against the Lynx, we predict that they will cover the +3.5 points spread in this game. In their previous encounter, the Mercury managed to secure a 10-point victory over the Lynx, demonstrating their ability to compete against them. Despite their overall record, the Mercury have shown potential and have been able to keep their games close. With the added motivation of avenging their recent loss to the Lynx, expect the Mercury to put up a strong fight and stay within the spread.
Conclusion
The matchup between the Minnesota Lynx and Phoenix Mercury promises to be an intriguing battle. While the Lynx have been on a winning streak, the Mercury have shown potential and the ability to keep games competitive. With their recent victory over the Lynx and their ability to keep games close, the Mercury are expected to cover the +3.5 points spread.
Pick: Mercury +3.5
Upgrade to View Prediction
#1

#2

#4