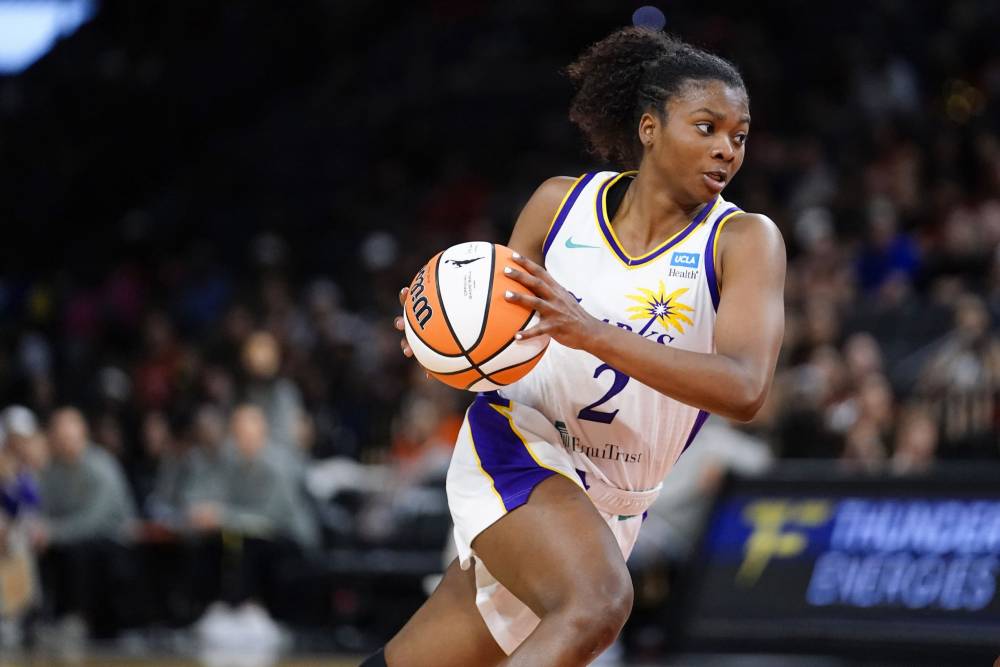 Los Angeles Sparks vs Seattle Storm Prediction WNBA 6/3
Jun 3, 2023, 6:26:15 AM
© Lucas Peltier-USA TODAY Sports
Introduction
Welcome to KingPin.pro, your trusted source for WNBA predictions and expert analysis. In this article, we'll provide a comprehensive preview of the upcoming game between the Seattle Storm and the Los Angeles Sparks. We'll assess the strengths of both teams, analyze their offensive and defensive capabilities, and conclude with a prediction.
Seattle Storm
The Seattle Storm are still seeking their first win of the season with an 0-3 record. Despite their slow start, the Storm have shown promise offensively. Jewell Loyd has been exceptional, averaging 26.0 points per game, providing a consistent scoring threat for the team. The Storm's offense revolves around Loyd's ability to create and convert scoring opportunities.
Defensively, the Storm have room for improvement. They have allowed an average of 95.3 points per game, highlighting the need for better defensive rotations and communication. However, with the presence of players like Ezi Magbegor, who is averaging 10.3 rebounds per game, the Storm have the potential to improve their defensive performance.
Los Angeles Sparks
The Los Angeles Sparks have a 2-2 record and will be looking to build on their recent win. Offensively, the Sparks have been solid, averaging 81.3 points per game. Kiana Samuelson has been a key contributor, shooting an impressive 55.6% from the field. The Sparks' offense thrives on ball movement and creating open looks for their shooters.
Defensively, the Sparks have been relatively consistent, allowing an average of 86.0 points per game. Their ability to force turnovers and disrupt opponents' offensive flow has been a strength. With the likes of Jasmine Holmes providing a defensive presence, the Sparks are capable of making it difficult for opposing teams to score.
Prediction
Considering the teams' performances, offensive capabilities, and defensive strengths, the Seattle Storm are well-positioned to cover the +5.5 points spread. Although they have yet to secure a victory this season, the Storm's offensive firepower, led by Jewell Loyd, gives them a fighting chance in this game. Loyd's ability to score at a high rate, coupled with the potential contributions from players like Ezi Magbegor, provides the Storm with a strong offensive foundation.
Defensively, the Storm will need to step up their game to limit the Sparks' scoring opportunities. However, their rebounding prowess, as demonstrated by Magbegor, will play a crucial role in securing defensive stops and second-chance points.
In conclusion, our prediction for the game between the Seattle Storm and Los Angeles Sparks is that the Storm will cover the +5.5 points spread. Expect Jewell Loyd to lead the way offensively, while the Storm's defense improves to make this a competitive game.
Remember to download the KingPin.pro iOS and Android app to stay updated with all the latest WNBA predictions, expert picks, and analysis.
Pick: Storm +5.5
Upgrade to View Prediction
#1

#2

#4