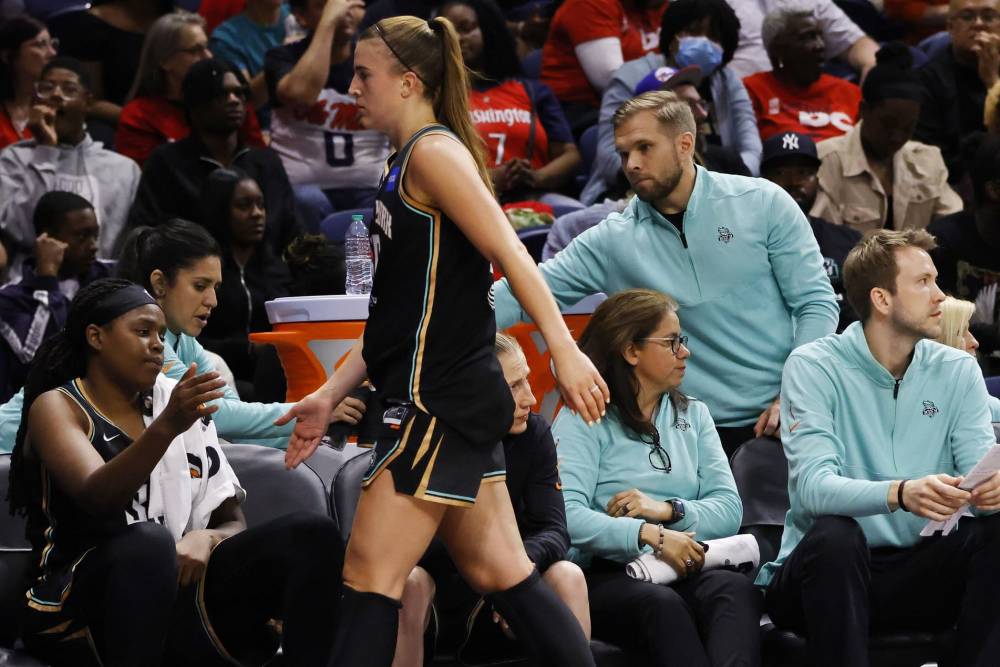 Liberty vs Storm Prediction WNBA Picks 7/25
Jul 25, 2023, 7:41:51 AM
© Geoff Burke-USA TODAY Sports
Introduction
The WNBA showdown between the struggling Seattle Storm and the dominant New York Liberty is set to take place in New York on Tuesday at 7 p.m. EDT. Seattle, aiming to end its five-game road skid, faces a daunting task against the powerful Liberty, who have been impressive in both offense and defense this season. In this article, we'll provide an extensive review of both teams, analyzing their offense, defense, and current form to make an informed prediction for the game.
Seattle Storm (4-18, 4-7 Western Conference)
The Seattle Storm have had a tough season so far, with struggles both at home and on the road. Their offensive output has heavily relied on Jewell Loyd, who is averaging an impressive 24.3 points and 3.3 assists per game. However, the Storm's overall performance has been marred by poor shooting, averaging just 41.4% from the field in their last ten games.
In their last ten games, the Storm have averaged 80.1 points, 34.6 rebounds, 18.5 assists, 8.1 steals, and 3.5 blocks per game. Unfortunately, their opponents have taken advantage of their defensive vulnerabilities, averaging 87.8 points per game against them.
New York Liberty (16-5, 10-3 Eastern Conference)
The New York Liberty have been in exceptional form this season, particularly at home, boasting an 8-3 record. Their rebounding dominance, led by Breanna Stewart with an impressive 9.4 boards per game, has been a key factor in their success. Stewart herself has been instrumental, averaging 22.7 points and 9.4 rebounds per game.
Over their last ten games, the Liberty have been in remarkable form, recording an 8-2 record. They have averaged 89.9 points, 37.7 rebounds, 24.3 assists, 6.1 steals, and 4.1 blocks per game, with a shooting efficiency of 45.8%. Their defense has been sturdy, allowing opponents to score an average of 85.9 points per game.
Prediction
Considering the stark contrast in performance between the two teams, our prediction is that the New York Liberty will win the game and comfortably cover the -15.5 points spread. The Liberty have shown themselves to be one of the strongest teams in the league, boasting impressive offensive firepower led by Breanna Stewart and Sabrina Ionescu.
On the other hand, the Seattle Storm has struggled both offensively and defensively throughout the season. Their poor shooting and vulnerability in defense have resulted in numerous losses, including a five-game road skid they will be trying to end. The Liberty's dominant rebounding, efficient scoring, and solid defense are likely to be too much for the Storm to handle.
Barring any major upsets or surprises, the New York Liberty should be able to secure a convincing victory and cover the -15.5 points spread with their outstanding form and home advantage.
Pick: Liberty -15.5
Upgrade to View Prediction
#1

#2

#4