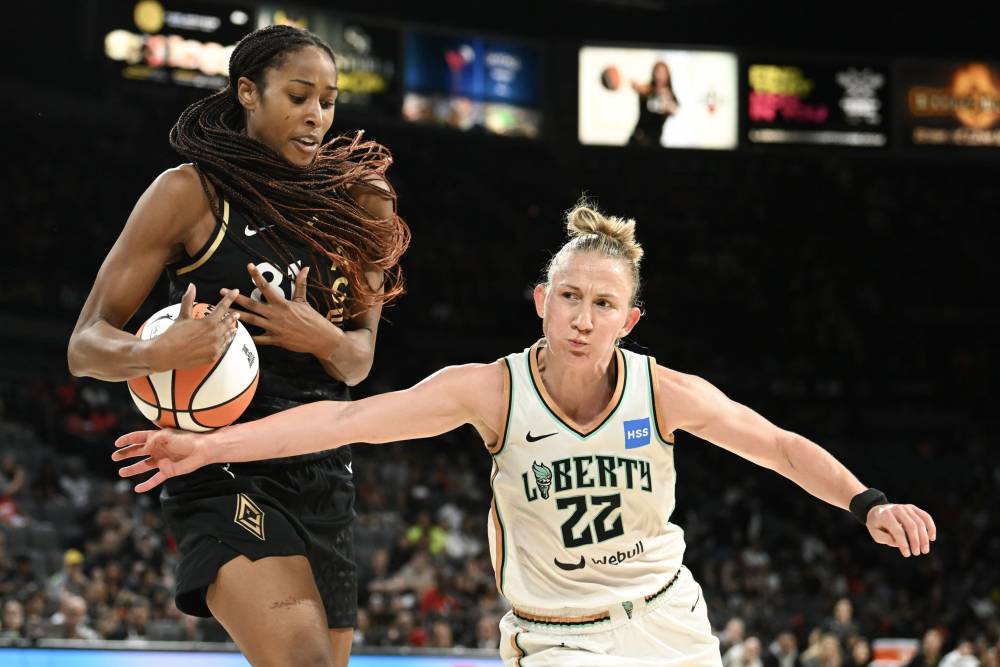 Liberty vs Sparks Prediction WNBA Picks 9/7
Sep 7, 2023, 8:25:19 AM
© Candice Ward-USA TODAY Sports
Los Angeles Sparks vs New York Liberty: A Battle in Brooklyn
The New York Liberty (31-7, 14-4 home) will host the Los Angeles Sparks (16-22, 6-12 away) on September 7, 2023, at the Barclays Center. The Liberty are looking to secure their fifth straight home win, while the Sparks hope to turn their luck around.
Los Angeles Sparks: A Quick Overview
Unfavorable Away Record
The Sparks are 6-12 on the road this season, which doesn't bode well for them, especially given they are going up against a team with a strong home record.
Player Performance and Injuries
The absence of Nneka Ogwumike, who is the team's leading scorer and rebounder, further complicates matters for the Sparks. J. Canada has performed well, but the absence of Ogwumike leaves a significant gap that may be too large to fill.
Recent Form
The Sparks have lost four out of their last five games, including a recent loss to Connecticut. Their morale and form are questionable heading into this game.
New York Liberty: A Closer Examination
Impressive Home Record
The Liberty are an astonishing 14-4 at home, which is a significant factor contributing to why they are favored to not only win but also cover the spread.
Star Players in Form
B. Stewart and C. Vandersloot have been in excellent form, with Stewart leading in points and Vandersloot in assists. Their performances will likely play a pivotal role in the outcome of the game.
Prediction
Home Advantage
The Liberty's impressive home record cannot be ignored. With a 14-4 record at the Barclays Center, they are a force to be reckoned with on their home turf.
Impact of Ogwumike's Absence
The Sparks missing their star player, Nneka Ogwumike, is a major disadvantage. Given her influence on both scoring and rebounding, her absence will be keenly felt.
Form and Momentum
With the Liberty on a 7-game winning streak and the Sparks struggling in recent outings, momentum is firmly in New York's favor.
Final Thoughts
Considering all these factors: the Liberty's stellar home record, the absence of Ogwumike for the Sparks, and the contrasting recent forms of the two teams, it's highly likely that the Liberty will not only win but also cover the -12.5 points spread.
Pick: Liberty -12.5
Upgrade to View Prediction
#1

#2

#4