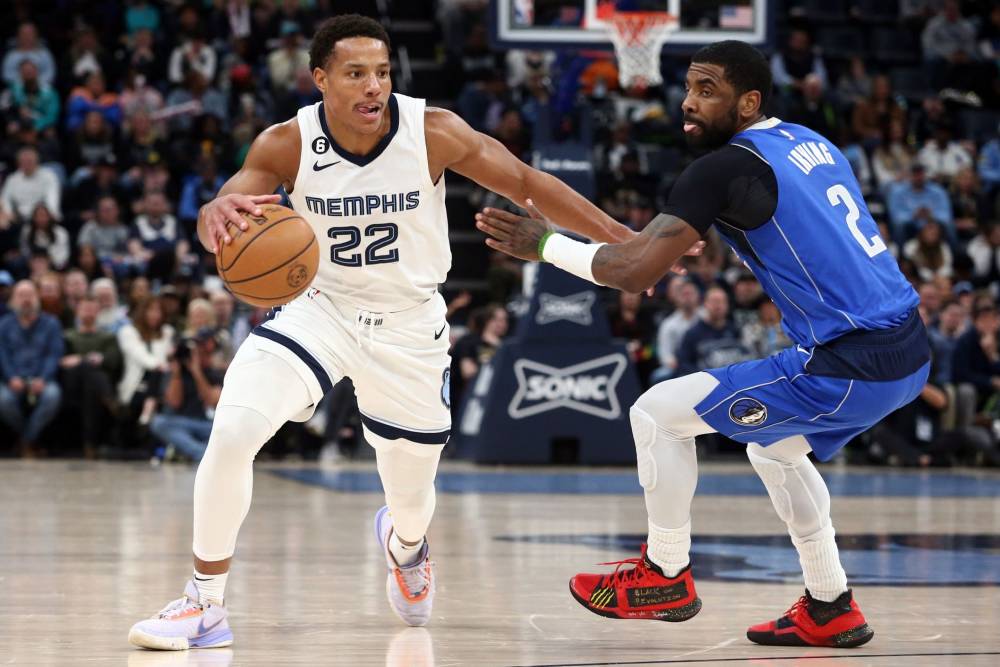 Grizzlies vs Mavericks Prediction NBA Picks Today 10/30
Oct 30, 2023, 6:20:18 AM
© Petre Thomas-USA TODAY Sports
Dallas Mavericks vs. Memphis Grizzlies - Game Preview
Memphis, TN; Sunday, 5:00 p.m. EDT
Spread: Dallas Mavericks -2.5
Introduction
Get ready for an exciting showdown as the Dallas Mavericks take on the Memphis Grizzlies. In this comprehensive preview, we will analyze both teams' recent performances, spotlight key player statistics, and provide our prediction for the game.
Team Analysis
Dallas Mavericks
The Dallas Mavericks enter this game with a perfect 2-0 record, showcasing their early-season strength.
Doncic's Brilliance
Luka Doncic has been nothing short of brilliant for the Mavericks, averaging a remarkable 41.0 points per game. His scoring efficiency and ability to take over games make him a key asset in Dallas' offensive strategy.
Rebounding Dominance
Luka Doncic also shines on the boards, averaging 11.5 rebounds per game. His prowess, along with his 1.0 offensive rebounds, contributes significantly to the Mavericks' rebounding efforts.
Playmaking Precision
Luka Doncic isn't just a scorer; he's a precision playmaker, averaging 8.5 assists per game. His ability to facilitate ball movement is crucial in the Mavericks' offensive schemes.
Defensive Prowess
Dallas has displayed early-season strength on the defensive end, limiting opponents to manageable scores. Their well-rounded performance, spearheaded by Doncic, makes them a formidable team.
Memphis Grizzlies
The Memphis Grizzlies come into this game with a 0-3 record, seeking their first win of the season.
Scoring Efforts
Desmond Bane has been a bright spot for the Grizzlies' offense, averaging 24.0 points per game. His scoring ability and efficiency are vital for Memphis' success in this matchup.
Rebounding Presence
Xavier Tillman plays a significant role in the Grizzlies' rebounding efforts, averaging 9.0 rebounds per game. His contribution on both ends of the floor provides Memphis with a competitive edge in the battle for boards.
Injury Report
The Dallas Mavericks have a clean injury report with no players sidelined.
For the Memphis Grizzlies, Santi Aldama and Luke Kennard have been listed as "OUT" since October 29.
Prediction
The Dallas Mavericks enter this game as the favorites with a -2.5 point spread, indicating a slight advantage. With Luka Doncic's incredible scoring and playmaking abilities, the Mavericks are well-equipped to face the Memphis Grizzlies who are missing their all-star Ja Morant.
Now, let's examine the Over/Under for this game, set at 227.5 points. Given Dallas' strong defense and Doncic's ability to control the game's tempo, we believe the Mavericks will not only win but also cover the -2.5 points spread. Anticipate a well-rounded performance from Dallas, ensuring their unbeaten streak continues.
Pick: Dallas Mavericks -2.5
Upgrade to View Prediction
Stay tuned for more NBA predictions and expert insights, available through the KingPin.pro's iOS and Android app.
#1

last 30 days winnings
$890
Yesterday winnings
($2,000)
#2

last 30 days winnings
$2,930
Yesterday winnings
($3,000)