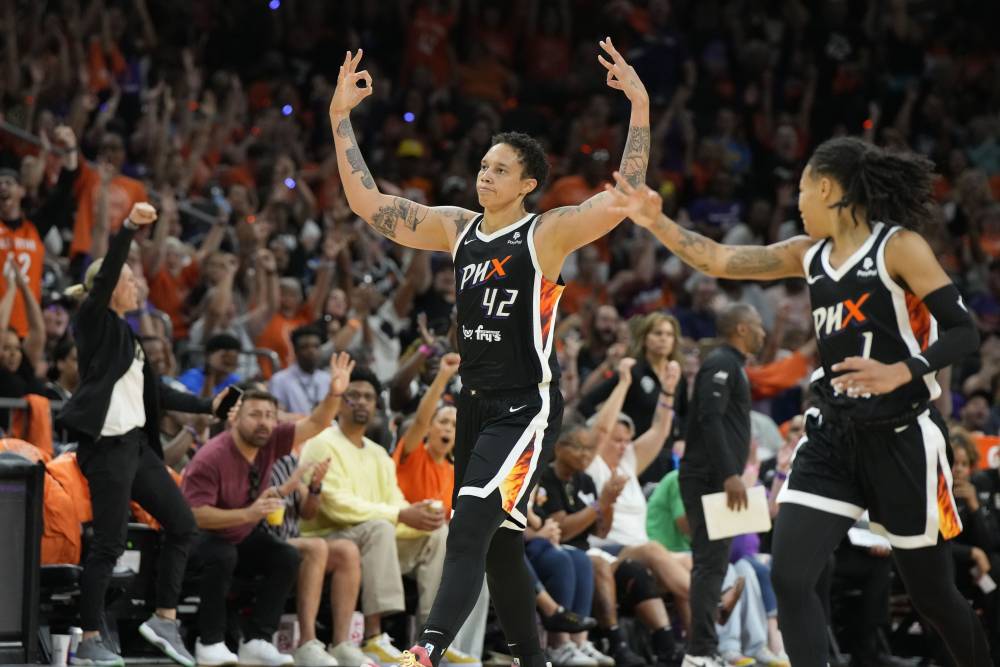 Dream vs Mercury Prediction WNBA Picks 7/25
Jul 25, 2023, 7:24:28 AM
© Rick Scuteri-USA TODAY Sports
Introduction
The WNBA matchup between the struggling Phoenix Mercury and the resilient Atlanta Dream is set to take place in College Park, Georgia, on Tuesday at 7 p.m. EDT. Phoenix, looking to halt its seven-game road losing streak, will face a tough challenge against Atlanta, who leads the Eastern Conference in rebounding. In this article, we'll conduct an extensive review of both teams, analyzing their offense, defense, and current injuries to make an educated prediction for the game.
Phoenix Mercury (6-16, 2-11 Western Conference)
The Mercury have endured a difficult season, struggling both on the road and against teams with winning records. Their offense has been led by Brittney Griner, who is averaging an impressive 18.3 points, 6.6 rebounds, and 1.7 blocks per game. However, the absence of Diana Taurasi (out with a quad injury) and Skylar Diggins-Smith (out due to personal reasons) has put a dent in their offensive firepower.
In their last ten games, the Mercury have averaged 75.3 points, 32.3 rebounds, 20.0 assists, 5.9 steals, and 4.8 blocks per game, shooting 45.1% from the field. Despite their defensive efforts, they have allowed opponents to score an average of 78.2 points per game.
Atlanta Dream (12-10, 7-7 Eastern Conference)
The Atlanta Dream have showcased a commendable performance this season, especially at home, where they hold a 5-6 record. The Dream's rebounding prowess, led by Cheyenne Parker with 7.4 rebounds per game, has been a significant factor in their success. Rhyne Howard has been the offensive standout, averaging 19.0 points, 4.6 rebounds, and 3.6 assists per game.
Over their last ten games, the Dream have been in excellent form, recording a 7-3 record. They have averaged 86.8 points, 38.5 rebounds, 19.3 assists, 7.8 steals, and 5.2 blocks per game, with a shooting efficiency of 44.0%. Their defense has been robust, limiting opponents to an average of 82.2 points per game.
Injuries
Dream: None listed.
Mercury: Diana Taurasi (quad) and Skylar Diggins-Smith (personal) will be unavailable for the game.
Prediction
Considering the current form and statistics of both teams, our prediction leans towards the Atlanta Dream covering the +6.5 points spread. The Dream's home advantage and their solid rebounding skills could pose a significant challenge for the struggling Phoenix Mercury, especially without key players like Taurasi and Diggins-Smith.
The Dream's offense, led by Rhyne Howard and Allisha Gray, has been performing admirably, while their defense has been successful in limiting opponents' scoring opportunities. On the other hand, the Mercury have faced offensive struggles in their last two games, and without the presence of their star players, they might find it challenging to keep up with the Dream.
While anything can happen in sports, the recent performance of both teams suggests that the Atlanta Dream will have the upper hand in this matchup and should be able to cover the +6.5 points spread.
Pick: Mercury +6.5
Upgrade to View Prediction
#1

#2

#4