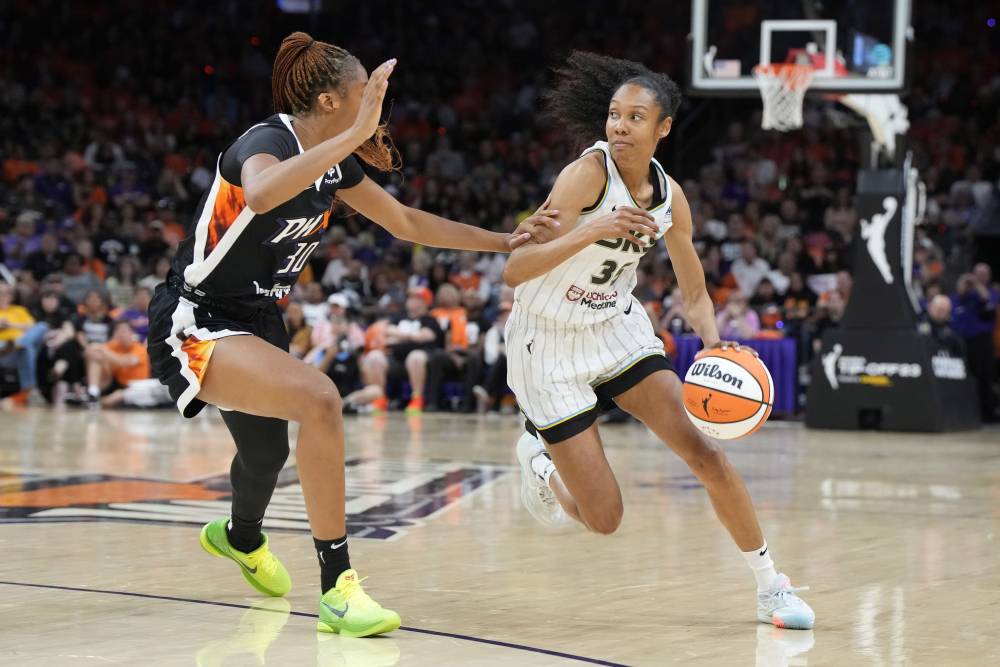 Chicago Sky vs Seattle Storm Prediction WNBA Picks 8/22
Aug 22, 2023, 8:09:23 AM
© Rick Scuteri-USA TODAY Sports
Chicago Hosts Seattle Following Loyd's 31-Point Game
The Seattle Storm (10-22, 7-9 Western Conference) will face the Chicago Sky (12-20, 3-14 Eastern Conference) on Tuesday at 8 p.m. EDT in Chicago, where the Sky will look to break their five-game losing streak.
Chicago Sky: An Overview
Home Court Struggles
The Sky's 5-11 home record and current five-game losing streak present significant challenges. Their defense ranks seventh in the WNBA, allowing 83.4 points per game and 45.7% shooting to opponents, which may be a concern against an improving Storm offense.
Key Players: Williams and Copper
Courtney Williams's all-around performance and Kahleah Copper's impressive 20.3 points over the last 10 games have been bright spots for the struggling Sky. However, they face an uphill battle to turn around their recent form.
Injuries
With Isabelle Harrison (knee) and Rebekah Gardner (foot) sidelined, the Sky's depth is tested, adding more complexity to their situation.
Seattle Storm: An Overview
Road Record and Turnovers
The Storm's 6-8 road record demonstrates their ability to perform away from home. A key factor has been their turnover management, with a 4-0 record when winning the turnover battle. Their recent victory against the Minnesota Lynx is a testament to their improving form.
Top Performers: Loyd and Magbegor
Jewell Loyd's explosive 31-point game against the Lynx and Ezi Magbegor's consistent 14.7 points over the last 10 games are signs of an upward trajectory for the Storm. Their performances will be crucial in the upcoming matchup.
Injuries
The absence of Gabby Williams (foot) will be a loss, but the Storm's recent form suggests that they have the depth to cover this setback.
Previous Encounters
This is the third meeting between the teams this season. The Storm's 83-74 victory on July 29th, led by Gabby Williams with 17 points, is a positive indicator of their potential success in the upcoming game.
Prediction
Seattle's improved 6-4 record in their last 10 games, coupled with Chicago's 3-7 form and five-game losing streak, tips the scales in favor of the Storm. Loyd's recent scoring outburst and Magbegor's consistency make a compelling case for Seattle.
The Storm's improved defense, limiting opponents to an average of 76.0 points, and their ability to capitalize on turnovers may exploit the Sky's current vulnerabilities. Copper's performance for the Sky will be pivotal, but may not be enough to halt the Storm's momentum.
Considering the current form, individual performances, and historical encounters, the Seattle Storm is predicted to cover the +3 points spread and even win the game. Their rising momentum and the Sky's ongoing struggles make this prediction a logical choice. A potentially thrilling game awaits with both teams eager to prove a point.
Stay tuned to KingPin.pro for more WNBA analysis, previews, and predictions. Betting on sports always carries risks, so always analyze multiple factors and consult different sources before making a wager. Good luck!
Pick: Storm +3
Upgrade to View Prediction
#1

#2

#4