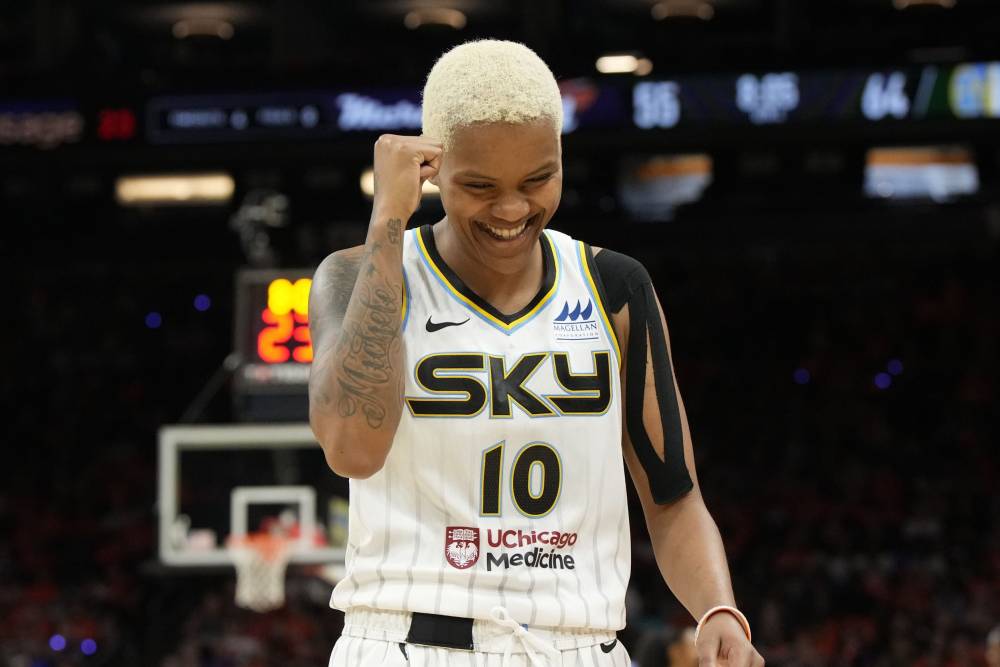 Chicago Sky vs Minnesota Lynx Prediction WNBA Picks 8/8
Aug 8, 2023, 6:02:37 AM
© Rick Scuteri-USA TODAY Sports
WNBA Showdown: Chicago Sky vs Minnesota Lynx
As the WNBA season progresses, every match becomes a defining moment for teams fighting for playoff positions. Among such pivotal matches is the upcoming game between the Chicago Sky and the Minnesota Lynx. With Marina Mabrey's stellar performance still fresh in our memories, can the Sky use that momentum to overcome the Lynx?
Chicago Sky: Riding the Wave of Momentum
Recent Performance
The Chicago Sky, even with a 5-9 home record, are not to be underestimated. Their average of 85.0 points per game highlights their offensive prowess. Recent matches have showcased the brilliance of players like Kahleah Copper, whose tenacity has her averaging 23.8 points over the last ten games, and Courtney Williams, a true all-around player contributing 9.9 points, 6.1 rebounds, and 6.2 assists per game.
Team Dynamics
While Mabrey's recent breakout performance caught the limelight, Chicago's strength lies in their collective effort. The synergy between the team's top players, combined with their fluid ball movement, creates opportunities and breaks down defenses. However, the real challenge will be maintaining this rhythm against a team like the Lynx.
Injury Report
Every team faces its share of challenges, and for the Sky, it's their injuries. With pivotal players like Isabelle Harrison and Rebekah Gardner sidelined, other team members will need to step up and fill the void, pushing the team's depth to its limits.
Minnesota Lynx: Eager to Prove Themselves
Road Warriors?
Historically, the Lynx have been competent on the road, reflected in their current 7-6 record. With their inside scoring prowess, particularly Napheesa Collier's outstanding performance in the paint, they present a daunting challenge to any defense. The key will be to maintain this aggression and not let the Sky's defense throw them off rhythm.
Player Spotlight
While Collier grabs headlines, Diamond Miller has also been making waves. Averaging 13.2 points and 3.3 rebounds over the past ten games, Miller's shooting percentage might be a concern, but her ability to create shots and draw defenses can't be underestimated.
Injury Concerns
The Lynx are not without their concerns. The absence of players like Dorka Juhasz and Rachel Banham could influence the game's dynamic. However, the Lynx have repeatedly shown their resilience, and it'll be intriguing to see how they adapt to these challenges.
Prediction
Both teams have their strengths and challenges. The Sky, with their recent form and home advantage, seem poised to have the upper hand. Yet, the Lynx, with their inside strength and ability to adapt, can never be ruled out. This game is too close to call, but if recent performances are any indicators, we might be leaning slightly towards a Sky victory.
However, the beauty of sports is its unpredictability. Stay updated with KingPin.pro for more detailed insights and expert WNBA predictions.
Pick: Chicago Sky -3.5
Upgrade to View Prediction
#1

#2

#4