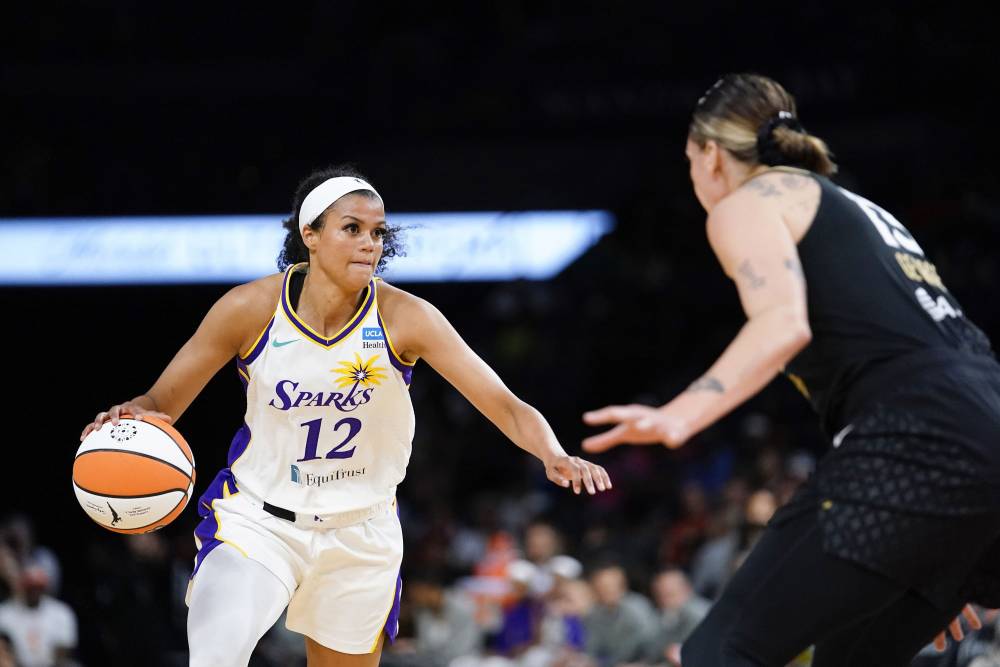 Chicago Sky vs Los Angeles Sparks Prediction WNBA Picks 6/28
Jun 28, 2023, 8:25:36 AM
© Lucas Peltier-USA TODAY Sports
WNBA Prediction: Los Angeles Sparks vs. Chicago Sky - June 28, 2023
The Los Angeles Sparks are set to take on the Chicago Sky in an intriguing matchup on June 28th at Wintrust Arena. The Sparks, with a 7-7 record, will look to build on their recent wins and continue their momentum. Meanwhile, the Sky, with a 5-9 record, aim to turn things around after a series of tough losses. In this comprehensive WNBA prediction article, we will analyze the strengths and weaknesses of both teams, focusing on offense, defense, and key injuries.
Los Angeles Sparks - Offense and Defense
The Los Angeles Sparks possess a balanced offense led by forward Nneka Ogwumike, who averages 20.2 points per game. Ogwumike's scoring prowess, combined with the team's efficient shooting, gives the Sparks an edge on the offensive end. Defensively, the Sparks have been solid, holding opponents to 78.6 points per game and maintaining a strong rebounding presence. Their defensive efforts are anchored by Ogwumike's rebounding skills, averaging 9.7 rebounds per game. The Sparks' ability to generate points and limit their opponents' scoring opportunities makes them a formidable team.
Chicago Sky - Offense and Defense
The Chicago Sky, on the other hand, have struggled to find consistency on both ends of the court. While guard Kahleah Copper leads the team in scoring with 16.6 points per game, the Sky have had difficulties generating consistent offense and have averaged 77.3 points per game. Defensively, the Sky have struggled to contain opponents, allowing 82.4 points per game. Their rebounding numbers have also been subpar, with a rebounding differential of -4.9. The Sky will need to improve their offensive execution and defensive efficiency to compete against the Sparks.
Injury Updates
Both teams have been relatively healthy, with no significant injuries reported. The availability of key players for this game will play a crucial role in determining the outcome.
Prediction
Based on the Sparks' previous victory against the Sky, where they won by 15 points in Los Angeles, and the contrasting performances of both teams throughout the season, we predict that the Los Angeles Sparks will come out on top in this matchup. The Sparks' balanced offense and solid defense, combined with their previous success against the Sky, give them the advantage.
While the Sky have the potential to turn things around, their recent struggles and the Sparks' ability to exploit their weaknesses make it difficult for the Sky to secure a win. The Sparks' familiarity with the Sky's playing style and their ability to execute on both ends of the court will likely be the deciding factors in this game.
Don't miss out on this exciting WNBA matchup and stay up to date with more WNBA predictions, expert picks, and in-depth analysis on the KingPin.pro app. Tune in to witness the action unfold and enjoy the thrill of women's basketball!
Pick: Los Angeles Sparks ML -105
Upgrade to View Prediction
#1

#2

#4