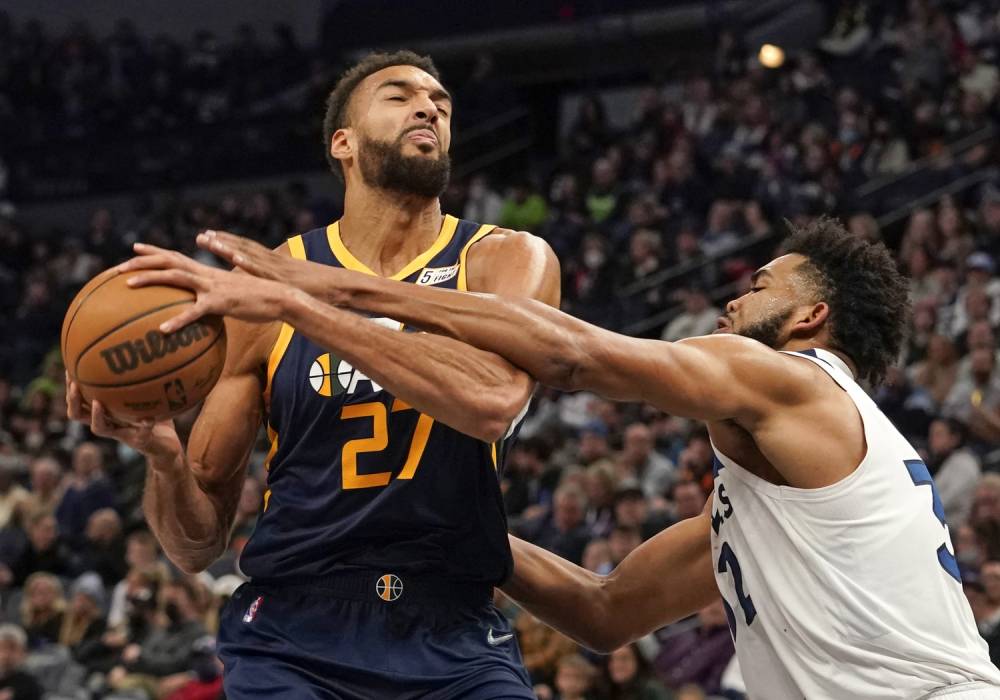 Breaking News: Rudy Gobert traded to the Timberwolves
Jul 1, 2022, 10:11:49 PM
© Nick Wosika-USA TODAY Sports
The Timerwolves have given 9 players in exchange for Rudy Gobert. 4 future first-round picks, 5 current players, and 1 pick swap.
This sets up Minnesota to have two of the best BIG MEN in the game. Gobert, a three-time NBA defensive player of the year, was also elected for First Team All Defense a whopping 5 times.
The Jazz get an insane amount of value in return for Gobert. 4 first round picks over the next few years, ensures the Jazz can keep stacking deep talent.
However, as the NBA works on a lottery, and future draft positions for team are unknown, they Jazz have no idea where in the draft those players may fall. If the Timberwolves out perform, the Jazz trade won't look so great.
The Timberwolves starting lineup, will most likely look like this:
PG: D'Angelo Russell
SG: Anthony Edwads
SF: Kyle Anderson
PF: Karl-Anthony Towns
C: Rudy Gobert
With KAT signing a $224 million contract for the next 4 years, this leaves the Timberwolves stacked with the big men for years to come.
Some have criticized the acquisition, wondering how the two bigs will play together. With KAT being more of an offensive force than Gobert, the two bigs give the Timberwolves complete flexibility. KAT can pivot between playing Center and Power Forward. The Wolves can play big, or back off and keep one of their bigs on the bench and alternate the two big man throughout an entire game.
With over $400 million invested in two players over the next few years and not much draft ammunition, it'll be interesting to see what the wolves do as far as far as other offseason acquisitions are concerned.
Could the wolves go after Kyrie Irving or James Harden on a short term deal? The Wolves will most likely be over the cap, so it'll be tricky to get some big talent with the current finances available to the Wolves.
Malik Monk seems like a great possibility, as he's unlikely to go back to the Lakers.
#1

#2