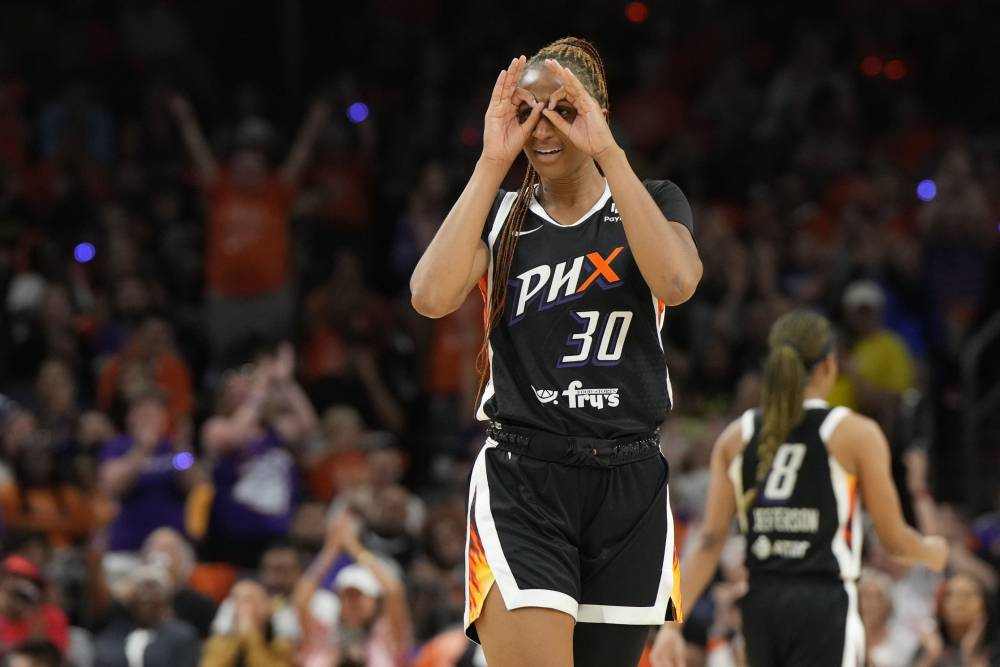 Aces vs Mercury Prediction WNBA Picks 7/11
Jul 11, 2023, 7:24:34 AM
© Rick Scuteri-USA TODAY Sports
Phoenix Mercury vs. Las Vegas Aces: WNBA Predictions
The stage is set for a riveting WNBA showdown as the Phoenix Mercury (4-14, 2-10 Western Conference) takes on the dominant Las Vegas Aces (17-2, 9-1 Western Conference) on Tuesday, 10 p.m. EDT. Here at KingPin.pro, we dive deep into the statistics, trends, and player performances to deliver accurate WNBA picks for today. Our analysis is rooted in the features offered by the Kingpin.pro iOS and Android app, an all-encompassing platform for sports predictions.
Las Vegas Aces: A Dominant Force
On a stellar run with a 17-2 season record, the Aces seem unstoppable. They have an impressive record of 9-1 against Western Conference teams and are coming off a recent high with Kelsey Plum's 40-point performance against the Minnesota Lynx. Aces' offensive prowess is undeniable, with an average of 95.7 points in the last ten games while shooting 51.3% from the field.
Top performers Jackie Young and A'ja Wilson, averaging 19 points and 19.6 points respectively, significantly boost the Aces' offense. Despite the scoring potential, the absence of Plum due to illness and Riquna Williams due to a back injury might affect the Aces' offensive rhythm.
The Aces' defense has been equally compelling, restricting their opponents to an average of 78.8 points. This formidable defense could pose a challenge for the struggling Mercury offense.
Phoenix Mercury: Rising from the Ashes
The Mercury has had a challenging season with a 4-14 record. However, the team's resolve is notable, as they have managed to keep their games close, losing by an average of just 8.2 points per game. This resilience could be crucial in their upcoming encounter with the Aces.
Phoenix's offensive capability, with an average of 77.0 points per game and a shooting percentage of 45.1%, has been consistent. Michaela Onyenwere and Brittney Griner, who are averaging 10.2 points and 13.8 points respectively, lead the offensive charge for Phoenix. However, Skylar Diggins-Smith's absence might slightly dent their offensive capabilities.
On the defensive side, Mercury has room for improvement. They have allowed their opponents to score an average of 84.5 points, a factor they need to work on, especially against a high-scoring team like the Aces.
Prediction
With the Aces' formidable track record, a win seems likely. However, based on the Mercury's recent performances and their ability to keep games close, I predict that Phoenix will cover the +17.5 point spread. Their consistency, coupled with the Aces' key absences, can help the Mercury limit the Aces' scoring and maintain a tighter game.
Though the Mercury's season has been tough, their ability to lose by an average of just 8.2 points per game proves their potential to compete fiercely, even against top-tier teams. Thus, our WNBA pick for today, powered by the Kingpin.pro app, is in favor of Phoenix Mercury.
Make sure to download the Kingpin.pro app on your iOS or Android devices for free, ensuring access to precise predictions for all your favorite sports. Best of luck to all WNBA fans and bettors!
Pick: Mercury +17.5
Upgrade to View Prediction
#1

#2

#4