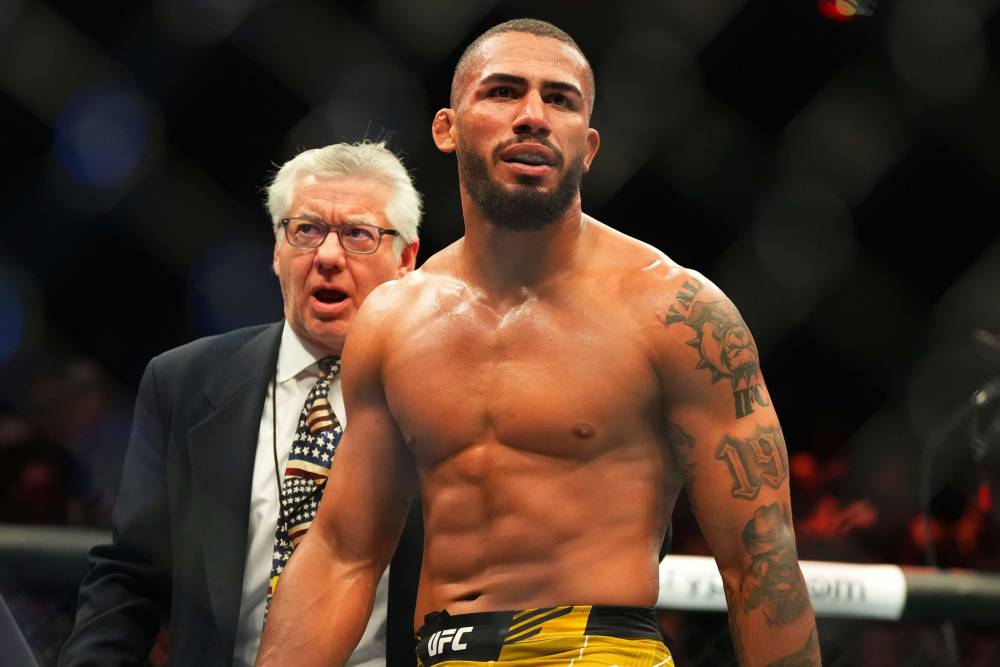 Vitor Petrino vs Marcin Prachnio Prediction UFC 290 Pick 7/8
Jul 7, 2023, 12:34:00 AM
© Ron Chenoy-USA TODAY Sports
UFC 290 Prediction:
Explore our in-depth analysis and prediction for the UFC 290 bout between Vitor Petrino and Marcin Prachnio. Get the best UFC picks and parlays for this highly anticipated fight.
Vitor Petrino:
Hailing from Santa Luzia, Minas Gerais, Brazil, Vitor Petrino possesses a flawless professional MMA record of 8 wins and 0 losses. At just 25 years old, Petrino has displayed exceptional skill and talent inside the octagon. With a current undefeated streak of 8 fights, he has proven his ability to dominate opponents.
Standing at 6'2" and with a reach of 77.0", Petrino has a physical advantage over his opponents in the light heavyweight division. Trained at CM System under the guidance of world-class coaches, Petrino combines technical prowess with a strategic fighting style.
Marcin Prachnio:
Marcin Prachnio enters the cage with a professional MMA record of 16 wins and 6 losses. With a wealth of experience and a solid foundation in karate, Prachnio presents a formidable challenge for his opponents. Fighting out of the Tatsujin Dojo Deventer in Amsterdam, Netherlands, he brings a versatile skill set to the table.
Prachnio's record includes 11 wins by KO/TKO and 4 wins by decision, highlighting his ability to finish fights and outlast his opponents. With a notable ranking in the light heavyweight division, Prachnio aims to add another victory to his impressive resume.
Prediction
When analyzing this highly anticipated bout, it becomes evident that Vitor Petrino holds the advantage. With an undefeated streak and a combination of technical skill and physical prowess, Petrino has proven himself as a rising star in the light heavyweight division.
While Marcin Prachnio presents a tough challenge with his karate background and experience, Petrino's youth, athleticism, and unbeaten record give him the edge. Petrino's ability to dictate the pace of the fight and deliver powerful strikes can lead to a decisive victory.
In Conclusion:
As we eagerly await the light heavyweight clash between Vitor Petrino and Marcin Prachnio at UFC 290, the KingPin.pro app offers the best UFC picks and parlays for this highly anticipated event. Petrino's undefeated streak, combined with his technical proficiency and physical advantages, positions him as the favorite to win. With our comprehensive analysis and predictions, UFC 290 promises to be an exhilarating night for MMA fans, with Vitor Petrino expected to extend his undefeated streak and secure the victory.
Pick: Vitor Petrino ML -230
#1

#2