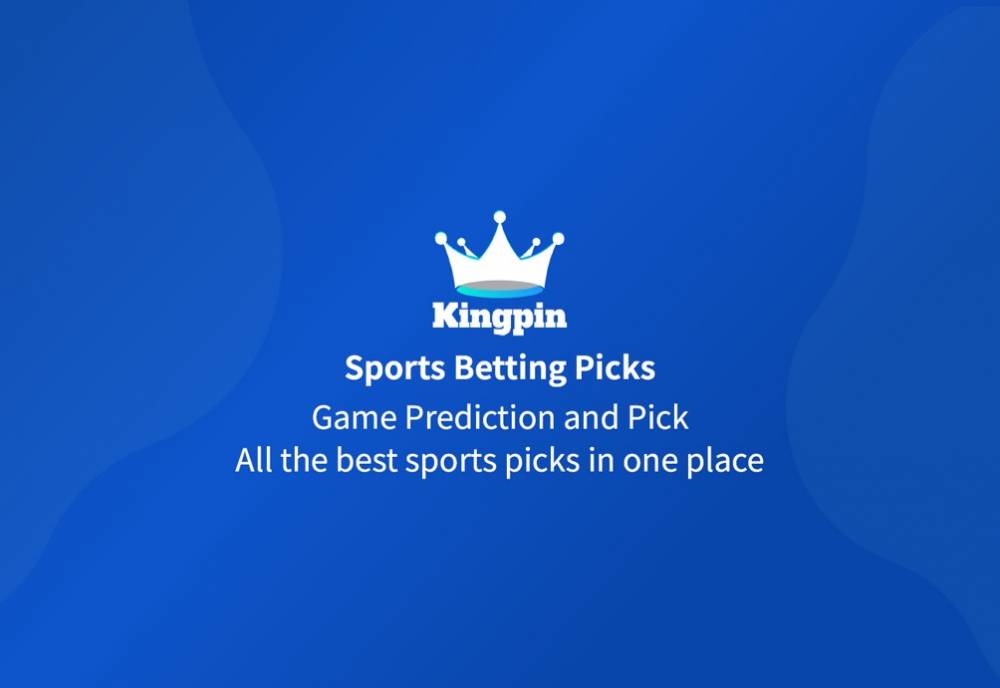 UFC Picks and Parlays: Carlston Harris vs. Jared Gooden
Mar 10, 2023, 7:32:52 AM
UFC Fight Night: Carlston Harris vs. Jared Gooden
On March 11, 2023, the UFC will host a welterweight fight between Carlston Harris and Jared Gooden. This exciting matchup will take place at the The Theater at Virgin Hotels, Las Vegas, NV. Fans are eagerly anticipating this matchup as both fighters have impressive records and skills inside the Octagon.
In the following sections, I will provide a detailed preview of each fighter, looking at their past performances, notable skills, and potential game plans for the upcoming bout. Based on this analysis, I will then make a final prediction on the likely outcome of the fight. So buckle up and get ready for a detailed breakdown of what could be one of the most exhilarating fights of the year.
Carlston Harris
He began his MMA career in 2011, fighting for various promotions in Brazil such as Beija-Flor Fight Combat and Apocalypse Fighting Championship. In his second professional fight, he won his first submission victory by arm-triangle choke against Bruno Renascer in the first round.
Harris then went on to compete in several other Brazilian promotions such as Shooto Brazil, Cage Combat, Bitetti Combat, and XFC International, winning several fights and gaining recognition in the Brazilian MMA scene. In 2016, he won the championship belt at Imortal FC 6 after defeating Wellington Turman by unanimous decision.
In 2017, Harris signed with Brave CF, a Bahrain-based MMA promotion, and won the championship belt in his second fight against Carl Booth, winning by unanimous decision. However, he lost the title in his next fight against Jarrah Al-Silawi by KO/TKO in the first round.
Harris continued to compete in various MMA promotions and gained a reputation as a well-rounded fighter with a submission-focused game. In January 2021, he competed in UAE Warriors 15 and won against Saygid Izagakhmaev by submission with a brabo choke in the second round.
In May 2021, Harris made his UFC debut against Christian Aguilera and won by submission with a guillotine choke in the first round, earning him his first UFC Performance of the Night bonus. He then followed up with another impressive win against Impa Kasanganay by KO/TKO in the first round in September 2021.
Harris' most recent fight was against Shavkat Rakhmonov in February 2022, where he lost by KO/TKO in the first round. Despite the loss, Harris remains a promising fighter in the welterweight division with a well-rounded skill set and impressive submission abilities.
Jared Gooden
ared Gooden is a welterweight MMA fighter from NITETRAIN with a record of 22 wins and 8 losses. He has competed in various promotions such as Titan FC, LFA, and Island Fights, winning titles and gaining recognition in the regional MMA scene.
Gooden made his UFC debut on November 21, 2020, at UFC 255 against Alan Jouban, but lost the fight by unanimous decision. He followed this up with another loss to Abubakar Nurmagomedov at UFC 260 on March 27, 2021. However, he returned to winning ways with a quick first-round knockout victory against Niklas Stolze at UFC Fight Night: Hall vs. Strickland on July 31, 2021.
Gooden's most recent fight was on October 15, 2022, where he defeated Doug Usher by TKO (injury) in the second round at NFC 150: National Fighting Championship 150. Prior to this, he fought at XMMA 5: Southern Heat on July 23, 2022, where he lost by KO/TKO in the first round to Impa Kasanganay.
Some of Gooden's notable wins include a second-round submission victory against Jay Jackson at Empire FC 5: Gooden vs. Jackson, a first-round submission win against Marcel Stamps at Square Ring Promotions: Island Fights 60, and a second-round TKO victory against Trent McCown at Titan FC 62: Gooden vs. McCown.
Gooden has a significant strike rate of 5.16 strikes landed per minute with a striking accuracy of 45%. He absorbs 7.59 significant strikes per minute and has a significant strike defense of 49%. Gooden has an average takedown rate of 0.65 takedowns per 15 minutes with a takedown accuracy of 100% and a takedown defense of 85%. He has not attempted any submissions in his career.
Prediction
Both fighters have a tendency to finish their opponents and have relatively high finishing rates in their careers.
Carlston Harris has a record of 17-5-0 with a submission average of 1.6 submissions attempted per 15 minutes. This suggests that he is a skilled submission artist and has the ability to end the fight on the ground. Harris also has a KO win in his most recent fight against Alexandro Santos Rodrigues, showing that he has some power in his hands as well.
Jared Gooden has a record of 22-8-0 with a significant strike rate of 5.16 strikes landed per minute and a striking accuracy of 45%. Gooden has a history of finishing fights, with a total of 15 wins coming by KO/TKO or submission. Gooden also has a quick finish in his most recent fight, with a 16-second KO win over Curtis Millender.
Given their finishing rates and styles, it's possible that either fighter could end the fight early. If Harris is able to take Gooden down and control him on the ground, he could potentially look for a submission finish. On the other hand, if Gooden is able to land significant strikes on Harris and keep the fight standing, he could potentially earn a KO or TKO victory.
Overall, based on the skills and styles of both fighters, there is a high possibility that the fight between Carlston Harris and Jared Gooden may not go the distance.
Pick: Under 1.5 rounds
Looking for the best UFC fight night picks and UFC parlays? KingPin.pro has got you covered. This top-rated sports betting app is available on both iOS and Android and provides real-time odds, public betting data, and comprehensive data analysis to help you make informed decisions when placing your bets.
But that's not all. KingPin.pro takes it a step further by offering users access to expert handicappers and their UFC picks. Users can purchase picks from handicappers for a variety of sports, including the NBA, NFL, MLB, and more. The handicappers on the site are experts in their field and have a proven track record of success, making their UFC fantasy picks and UFC picks tonight reliable and valuable.
In addition to expert picks, KingPin.pro also allows users to place their own picks and compete for a spot in the top 10 leaderboard. This is a great opportunity to test your skills against other sports bettors and potentially earn a payout if your pick makes it to the top 10.
One of the unique features of KingPin.pro is that users can view all the picks on the site, not just those from the handicappers they choose to follow. This allows users to gain more insight into the overall trends and predictions of the community and make more informed betting decisions.
Overall, KingPin.pro is a comprehensive and user-friendly platform for sports bettors looking for the best UFC parlays and UFC fight night picks. Whether you're a seasoned bettor or new to the game, this app offers valuable insights and expert advice to help you make informed decisions and potentially earn some money.
#1

#2

last 30 days winnings
$4,740
#5