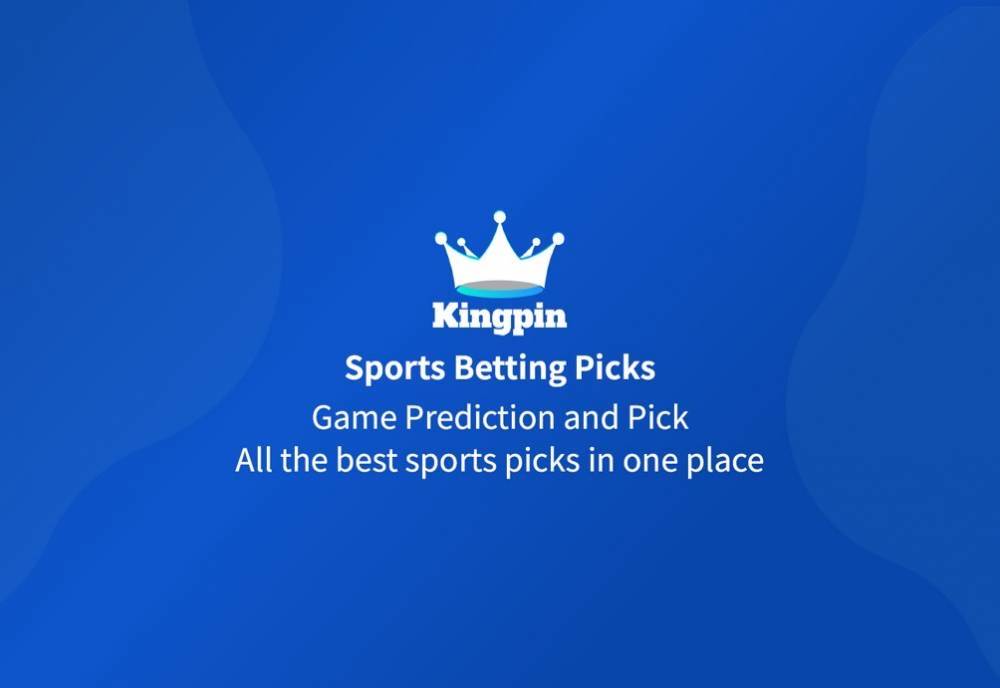 UFC Fight Night Preview: Volkov vs. Romanov Betting Picks
Mar 6, 2023, 8:17:33 AM
As for the future of both fighters, a win for either Volkov or Romanov could potentially put them in the conversation for a title shot against current heavyweight champion, Jon Jones. Jones recently made his highly-anticipated heavyweight debut against Ciryl Gane at UFC 285, winning a unanimous decision after five rounds. With Jones now in the mix, the heavyweight division is heating up and both Volkov and Romanov will be looking to make a statement with a convincing victory.
Fans and bettors alike can stay up-to-date with the latest odds and betting trends for all UFC events with the KingPin.pro iOS and Android app. The app provides real-time updates on odds, live scores, and expert analysis, making it easier than ever to make informed picks and stay ahead of the game. As for Jon Jones' next fight, there's no word yet on who he'll be facing, but with the heavyweight division as stacked as ever, there are plenty of exciting matchups on the horizon. Whether you're a casual fan or a serious bettor, the KingPin.pro app is the perfect companion for all your UFC picks.
Alexander Volkov (35-10-0)
Alexander Volkov, a seasoned veteran in the UFC, is known for his impressive striking and ability to finish fights. With a record of 35-10-0, he has fought and beaten some of the best in the business. Volkov is coming off a TKO victory against Walt Harris in his last bout, and he will look to continue his winning streak against Alexandr Romanov.
Volkov's Offense:
In addition to his impressive striking statistics, Volkov has also shown that he has a variety of striking techniques in his arsenal. He is capable of landing devastating punches, kicks, knees, and elbows, and has a keen eye for finding openings in his opponents' defenses. He is particularly effective at using his range and footwork to control the distance of the fight and pick apart his opponents from the outside.
Another factor that makes Volkov's striking so dangerous is his ability to generate power. Despite being a lean 6'7", he has shown that he can generate knockout power with both his hands and his feet. He has recorded 22 wins by knockout in his career, which is a testament to his striking prowess.
Given his impressive striking skills, Volkov will likely look to keep the fight standing and look for opportunities to land clean shots on Romanov. He may also try to use his reach advantage to keep Romanov at bay and prevent him from getting in close for takedowns or clinch work.
Volkov's Defense:
Volkov's defense is nothing to scoff at either, with a 58.03% striking defense and an average of 0.51 takedowns against him per fight. His takedown defense is also solid, with a 70.00% success rate in defending against takedowns. These stats showcase Volkov's ability to keep fights standing and avoid being taken down by his opponents. With his striking advantage and solid defense, Volkov will be a tough challenge for Romanov to overcome.
Alexandr Romanov (16-1-0)
Alexandr Romanov is a rising star in the UFC, with an impressive record of 16-1-0. He is known for his grappling skills and has a background in Greco-Roman wrestling. Romanov will look to utilize his grappling skills to take down Volkov and control the fight on the ground.
Romanov's Offense:
Romanov's striking ability is not his strong suit, with an average of 3.78 significant strikes LPM and a striking accuracy of 62.07%. However, his grappling skills are top-notch, with an average of 5.18 takedowns per fight and a takedown accuracy of 62.07%.
Romanov's grappling skills have proven to be a dominant force in the octagon, with an impressive 1.15 submission attempts per fight. He has finished 12 out of his 16 wins by submission, making him a threat on the ground. If Romanov can take the fight to the ground and control the pace, he may be able to neutralize Volkov's striking advantage and secure a win.
Romanov's

Defense:

Romanov's defensive skills are just as impressive as his grappling. He has a striking defense rate of 75%, which means he is able to block and evade three out of every four strikes thrown at him. This ability to avoid damage is crucial in a fight, especially against a striker like Volkov.

Romanov's takedown defense is also noteworthy, with an average of 1.15 takedowns against him per fight. This means that he is able to prevent his opponents from taking him down and potentially dominating him on the ground. Additionally, Romanov has never been submitted in his professional career, which shows his ability to defend against submission attempts and escape from dangerous positions.

Overall, Romanov's defensive skills and grappling abilities make him a formidable opponent for Volkov
Betting Trends:
According to the latest odds, Volkov is the favorite at -130, while Romanov is the underdog at +130.
Public Betting Data:
As of now, the public is slightly favoring Romanov, with 54% of bets placed on him to win.
Prediction:
This is a classic striker vs. grappler matchup, and both fighters will look to impose their respective strengths. While Volkov has the advantage in striking, Romanov's grappling and ground game could be a potential problem for the Russian veteran. Volkov has a significant reach advantage and will likely use his jab and front kicks to keep Romanov at a distance. On the other hand, Romanov will look to close the distance quickly and get the fight to the ground where he can control the pace and look for a submission.
Injuries don't seem to be a major factor for either fighter, and both appear to be in good shape heading into this matchup. In terms of betting trends, the public seems to be leaning towards Volkov as the favorite, with 66% of bets and 57% of the money coming in on his side.
As for the Kingpin.pro app, it provides users with up-to-date odds and betting trends, as well as expert analysis and predictions. With a user-friendly interface, the app is available on both iOS and Android devices, making it easy for bettors to stay informed and make smart decisions.
Prediction:
While Romanov's grappling could give Volkov some trouble, I believe the reach advantage and striking prowess of Volkov will ultimately prove to be too much for the younger fighter. I predict that Volkov will control the pace of the fight and earn a decision victory over Romanov.
Pick: Alexander Volkov (Moneyline)
#1

#2

last 30 days winnings
$4,740