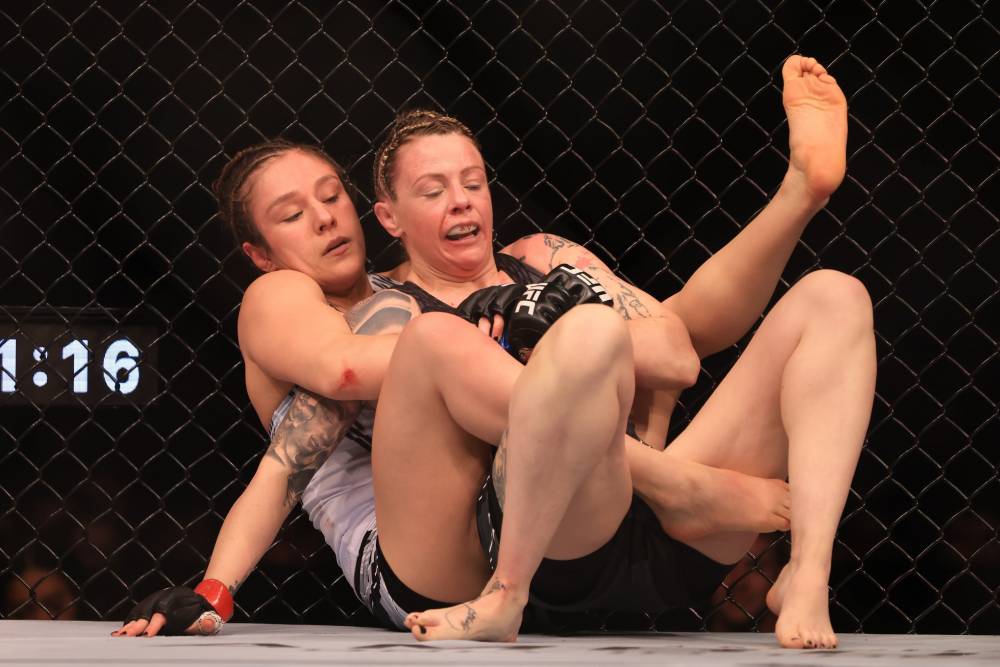 UFC 286: Joanne Wood vs. Luana Carolina Fight Prediction
Mar 17, 2023, 4:23:17 AM
Photo Credit: © Aaron Doster-USA TODAY Sports
UFC 286: Joanne Wood vs Luana Carolina
On March 18, 2023, the UFC returns to the O2 Arena in London, England, for UFC 286, featuring an exciting matchup between Joanne Wood and Luana Carolina. This fight is generating a lot of buzz, and fans are eagerly anticipating the outcome. At Kingpin.pro, our experts are always on the lookout for the best UFC picks and parlays. In this article, we will preview both fighters and provide our UFC fight predictions for this matchup.
Joanne Wood
Joanne Wood, also known as Jojo, is a seasoned MMA fighter from England who has been competing professionally since 2014. Jojo has an impressive record of 15 wins and 8 losses, with five knockout victories and three submission victories. She is a well-rounded fighter who is comfortable in all aspects of the game, with a solid striking and grappling game.
Jojo is an accomplished striker with a striking accuracy of 50% and a significant strikes landed per minute (SLpM) of 6.76. She also has a solid grappling game, with an average of 1.53 takedowns landed per 15 minutes and a takedown accuracy of 55%. Her ground game is also formidable, with an average of 0.4 submissions attempted per 15 minutes.
Despite her impressive record, Jojo has struggled in recent fights, with three losses in her last five fights. In her last fight against Alexa Grasso in March 2022, Jojo lost via submission in the first round. She will be looking to bounce back with a win against Luana Carolina in their upcoming fight at UFC 286.
Luana Carolina
Luana Carolina, also known as Dread, is an 8-3-0 professional MMA fighter from Brazil. She made her UFC debut in 2019 and has had mixed results in the promotion, with two wins and two losses in her last four fights. Dread is known for her striking skills, with a striking accuracy of 50% and a significant strikes landed per minute (SLpM) of 4.64. While she has yet to earn a win via submission, she is comfortable on the ground, with an average of 1.0 submissions attempted per 15 minutes.
Dread's most recent fight was in March 2022, where she won via a devastating spinning back elbow KO against Molly McCann. This impressive victory will undoubtedly give her a confidence boost going into her fight against Jojo at UFC 286.
Prediction
Both fighters are evenly matched in terms of their physical attributes, with similar heights and weights. However, Jojo has a slightly shorter reach at 65 inches compared to Dread's 69 inches. This could be a disadvantage for Jojo, as she may struggle to close the distance and land strikes.
In terms of their fighting styles, Jojo is known for her well-rounded game, while Dread is primarily a striker. Jojo is comfortable both on the feet and on the ground, with a solid takedown game, which could be key in this fight. On the other hand, Dread's striking skills are impressive, and she will undoubtedly be looking to keep the fight standing.
Overall, this fight is likely to be a closely contested battle between two skilled fighters. Jojo will be looking to bounce back from her recent losses and prove that she still has what it takes to compete at the highest level. Meanwhile, Dread will be looking to build on her recent victory and continue her ascent in the UFC.
This fight is a tough one to call. However, based on Jojo's well-rounded game and superior grappling skills, it is likely that she will be able to take the fight to the ground and secure a victory via submission.
Pick: Joanne Wood -188
For fans who are interested in UFC picks and parlays, the Kingpin.pro iOS and Android app is a valuable tool to have in their arsenal. With the app, fans can access expert UFC fight predictions, including UFC picks tonight and UFC picks for upcoming events like UFC 286. The app is designed to provide fans with in-depth analysis and insights into each fighter's strengths and weaknesses, as well as their recent performances and fight history.
The app's team of experts uses a combination of statistical analysis and expert knowledge to make their UFC fight predictions, giving fans a more informed view of the fighters and their chances in upcoming fights. Users can also get access to the latest UFC news and updates, as well as track their favorite fighters and receive push notifications when they have an upcoming fight.
Whether you are a casual fan or a seasoned UFC bettor, the Kingpin.pro app is a valuable resource for anyone interested in UFC picks and parlays. With its user-friendly interface and expert insights, the app can help you make more informed decisions when it comes to betting on UFC fights.
#1

#2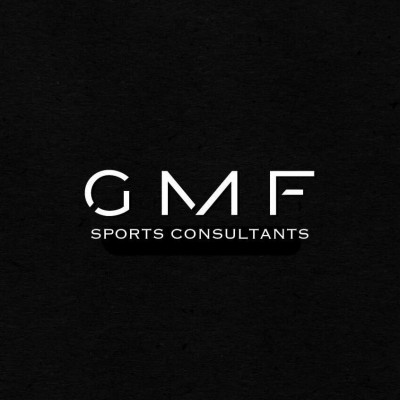 #4