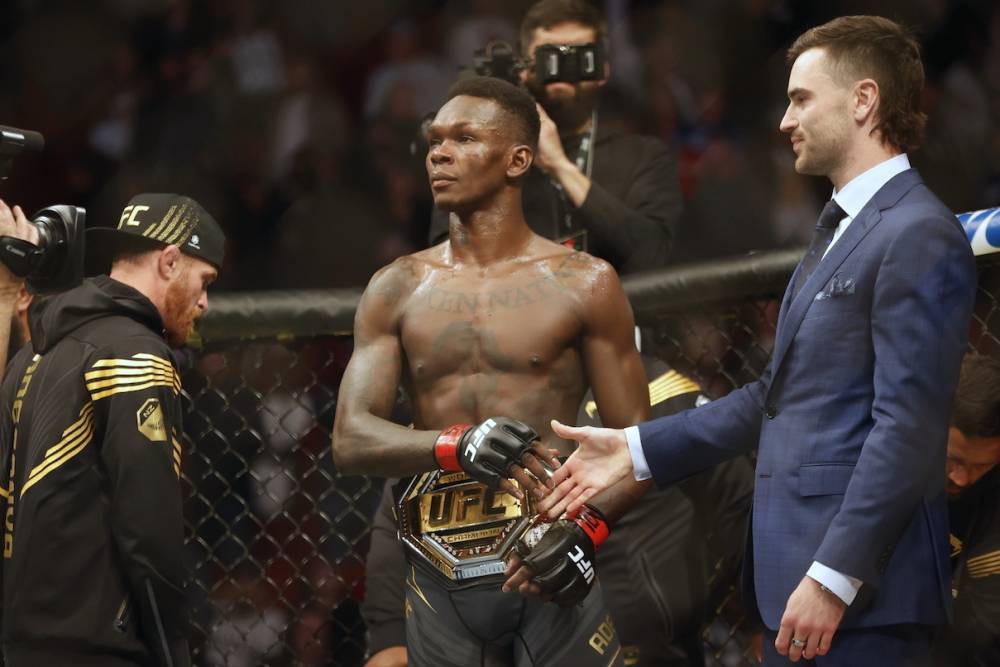 The 4-Fighter UFC 276 Parlay I'm Making!
Jun 29, 2022, 1:56:15 PM
Everybody loves Parlays
So, here is my 4 fighter UFC 276 Parlay that I'm making.
Sean O'Malley -278
On paper, this fight doesn't even look close. Sugar Sean is 5 inches taller, has a 7 inch reach advantage, and is 8 years younger. Statistically, being younger, taller, and having the longer reach have all been far more profitable (or lost the least amount) as individual characteristics.
Sugar Sean's opponent Pedro Munhoz hasn't exactly been on a very good run. He's lost 3 of his last 4 fights to Dominic Cruz, Jose Aldo, and Frankie Edgar. Some might say that's some great competition, and better competition than what O'Malley has been facing.
Let's look at this from UFC Dana White's Perspective. O'Malley isn't your typical UFC fighter. He's electric. His personality is Conor McGregor like. His talent is Jon Jones like. White doesn't want him to lose. Like all UFC's great talent who have great marketability, these are set up fights. They set up Sean to win.
Anybody that has lost to Frankie Edgar in the past few years has no value in my book. He's completely over the hill.
O'Malley is very long and elusive. It's going to be very difficult for Munhoz to get into range without getting lit up. For a 3 round fight, Munhoz can't carefully pick his spots, beat up a leg, or exhaust O'Malley enough to win this fight. This is either a 29-28 decision or better, or a KO by O'Malley. As a straight bet, I'd look at the KO market, but it's probably saturated. Love this as Leg 1 of my 4 fighter parlay.
Sean Strickland +104
Honestly, I really hate this guy. He's an extremely un-classy individual, who was at one time in life was a neo-nazi. But, the guy has unbelievable talent and endurance. He trains exactly the way you need to win in the game. Though, it's completely unsustainable long term.
Alex Pereira is an elite Kick Boxer. He's was the #1 Middleweight and Light Heavyweight kick boxer before coming to the UFC.
Really, this fight comes down to how intelligent Strickland fights here. He has to know he doesn't have the advantage on the feet. He has power, but Pereira is on a different level. Strickland does have holes in his standup. Alex has closed doors galore, and it'll be tough to get one past him. Remember, Alex flatlined Adesany. KO. not TKO, slept him.
The big advantage for Sean is the mat. If Sean can tie him up against the cage, and make this a dirty boxing fight, get some take downs, it's over for Pereira. A few take downs, and some ground and pound will tigher Pereira, and may even open up some gates on the feet.
Alex Volkanovski -179
I'm a massive Holloway fan. Massive. I love his personality, the way he conducts himself, and how he takes care of his local community. Baddest dad on the planet.
Problem is, Volkanovski is better. It's clear the UFC doesn't want Alex to be champion. They want Holloway to be champ Unfortunately for the UFC, Volkanovski has only gotten BETTER since the last fight with Holloway.
When we look at the stand up, these two guys are equally the same. But the volume has been all with Alex. In fight two, he significantly outstruck Max 137 to 102. He landed 50% of his strikes, and he had 3 take downs. Max landed 38% and had 0 take downs.
Israel Adesanya - 385
Adesanya hast lost 1 fight in the UFC. He lost 2 fights in his kick boxing career - and one of those was to Alex Pereira. Jared Cannonier is no joke.
But, he isn't beating the original style bender. Adesanya doesn't match up well with elite, big, grapplers. That's why he should stay out of the light heavy weight division.
Adesanya is too elusive, and can make a very boring fight look extremely interesting. I expect this to be a fairly boring fight, with neither fighter looking to engage. It's 5 rounds, so you can only run for so long. Cardio, Power, boxing ability, elusiveness all goto Adesanya. I'll put 'em equal on the grappling. 50-45 Adesanya, or a KO by the style bender.
#1

#2