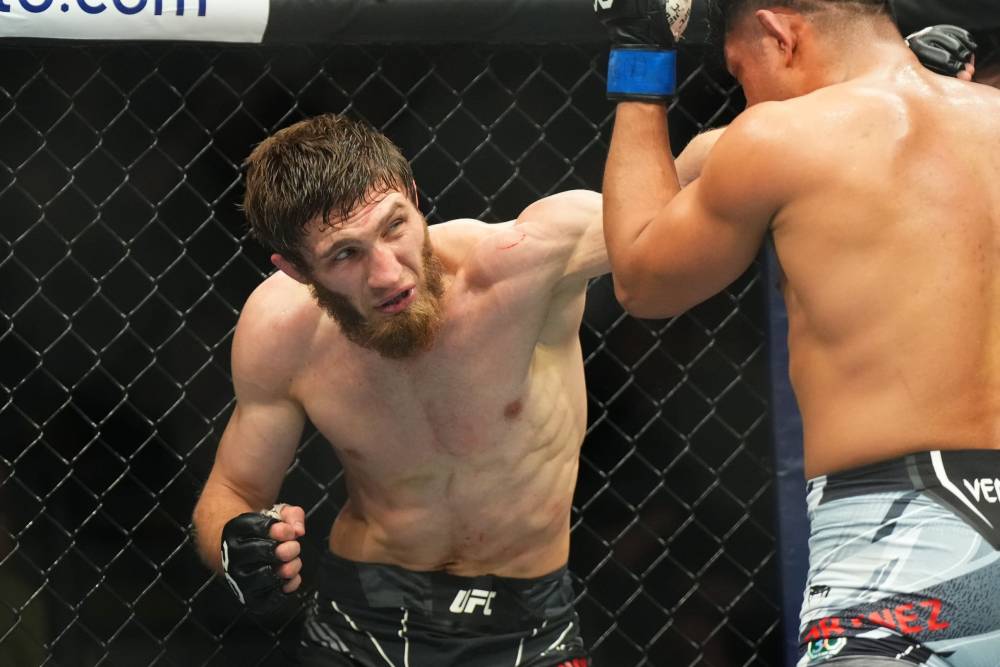 Said Nurmagomedov vs Muin Gafurov Prediction UFC 294 10/21
Oct 20, 2023, 7:21:48 PM
© Ron Chenoy-USA TODAY Sports
UFC 294: Said Nurmagomedov vs. Muin Gafurov
Said Nurmagomedov and Muin Gafurov square off in a Saturday UFC 294 match at the Etihad Arena. In this article we'll analyze both fighters stats and performances to determinate our best bet for this fight.
Said Nurmagomedov
Said Nurmagomedov is a true martial artist with an impressive skill set that sets him apart from other fighters in his weight class. Nurmagomedov comes from a rich fighting tradition and his fighting style reflects that. As a member of the famous Nurmagomedov family, he has been trained by some of the best coaches and fighters in the world, including his cousin Khabib Nurmagomedov, who is considered one of the greatest fighters of all time.
One of the most impressive aspects of Nurmagomedov's fighting style is his striking. He has a very precise and technical approach to striking, which is made even more dangerous by his long reach. He is a master of utilizing his reach advantage and landing punches and kicks from the outside, while also being able to close the distance and land devastating shots on the inside. His striking skills are complemented by his grappling, which is also a force to be reckoned with. Nurmagomedov's wrestling and grappling abilities are top-notch, and he has shown time and time again that he is not afraid to take his opponents to the ground and finish the fight with a submission.
In his last fight against Martinez, Nurmagomedov showcased his skill set and his ability to adapt to any situation. He was able to finish the fight but lost it by unanimous decision.
Nurmagomedov's fight IQ is also a major factor in his success. He is a very intelligent fighter who is able to adapt to his opponent's strengths and weaknesses quickly. He has shown that he is able to make in-fight adjustments and come up with new strategies on the fly, which is a testament to his overall skill and experience.
Looking ahead to his upcoming fight against Jonathan Martinez, Nurmagomedov will need to rely on his striking and grappling abilities to get the win. Martinez is a tough opponent who is known for his striking prowess and his ability to finish fights. Nurmagomedov will need to be careful not to get caught by Martinez's strikes while also looking for opportunities to take the fight to the ground and work his grappling game.
Muin Gafurov's Striking in UFC
Muin Gafurov is a talented striker from Tajikistan, who has a record of 18-4-0 in the UFC. He has been competing in UFC since 2021 and has shown impressive striking skills in his fights. Gafurov's striking style is based on his southpaw stance, which allows him to throw powerful and unpredictable strikes. He has an average of 2.07 significant strikes landed per minute and a striking accuracy of 47%. These numbers might seem low, but Gafurov makes up for it with his accuracy and power. Gafurov's defense is not as strong though, with a significant strike defense rate of 39%. This means that his opponents have been able to land significant strikes on him quite frequently. In terms of takedowns, Gafurov is a dominant force. He has an average of 5.00 takedowns landed per 15 minutes with an impressive 41% takedown accuracy and 100% takedown defense. This proves that he is a well-rounded fighter with excellent grappling skills. However, Gafurov's submission game is not very strong, with an average of 0.0 submissions attempted per 15 minutes. This means that he prefers to finish his fights with strikes. Overall, Muin Gafurov's striking skills are impressive but with room for improvement. He is a powerful striker with an aggressive style that has helped him dominate his opponents. However, improvements in his striking defense and submission game would make him an even more formidable opponent in the UFC.
Muin Gafurov Wrestling:
When it comes to wrestling, Muin Gafurov is a force to be reckoned with. The Tajik fighter has an impressive record of 18-4-0, with a takedown average of 5.00 per 15 minutes and a takedown accuracy of 41%. He is also able to defend against takedowns with a remarkable 100% success rate. Gafurov has showcased his wrestling skills in some of his most notable fights. In his recent match with Chad Anheliger in DWCS 5.2, he was able to secure a split decision victory after dominating the grappling exchanges. As soon as the fight started, Gafurov made his intentions clear as he shot for a takedown within seconds. From then on, he relentlessly pursued takedowns and controlled the pace of the fight with his superior wrestling skills. Gafurov's wrestling has allowed him to dominate opponents who are primarily strikers. One such example is his fight against Sean Santella in CFFC 93. Despite facing a skilled striker, Gafurov was able to take the fight to the ground and control the grappling exchanges. His grappling prowess was too much for Santella to handle, and Gafurov won the fight via unanimous decision. In his upcoming match against John Castaneda in UFC Fight Night: Kara-France vs. Albazi, Gafurov's wrestling will likely be his key to victory. Castaneda has a decent takedown defense with 60%, but it will be interesting to see how he fares against Gafurov's relentless grappling attacks. Overall, Muin Gafurov's wrestling skills make him a formidable force in the Octagon. His takedowns and control have earned him some impressive victories, and he has proven to be a handful for opponents who are primarily strikers. It will be interesting to see how he continues to utilize his wrestling in future fights.
Prediction:
This is a fascinating matchup between Gafurov, a wrestler who enjoys brawls, and Nurmagomedov, a dazzling striker with a variety of tactics.
Although he has a heavy handed style, he must use it to his advantage and wrestle for three rounds if he is to have any chance of success in the UFC. Kakramonov took down Nurmagomedov five times before he was finally defeated, and this was the obvious move.
The only issue is that Gafurov's window is constantly wide open for strategies to be thrown out of. He may decide to throw down after failing his first several takedown attempts, which will result in his loss.
Pick: Said Nurmagomedov ML -230
Upgrade to View Prediction
#1

#2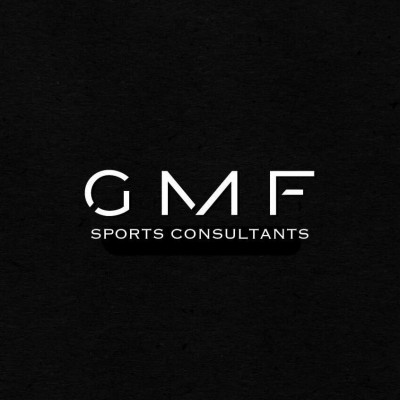 #4