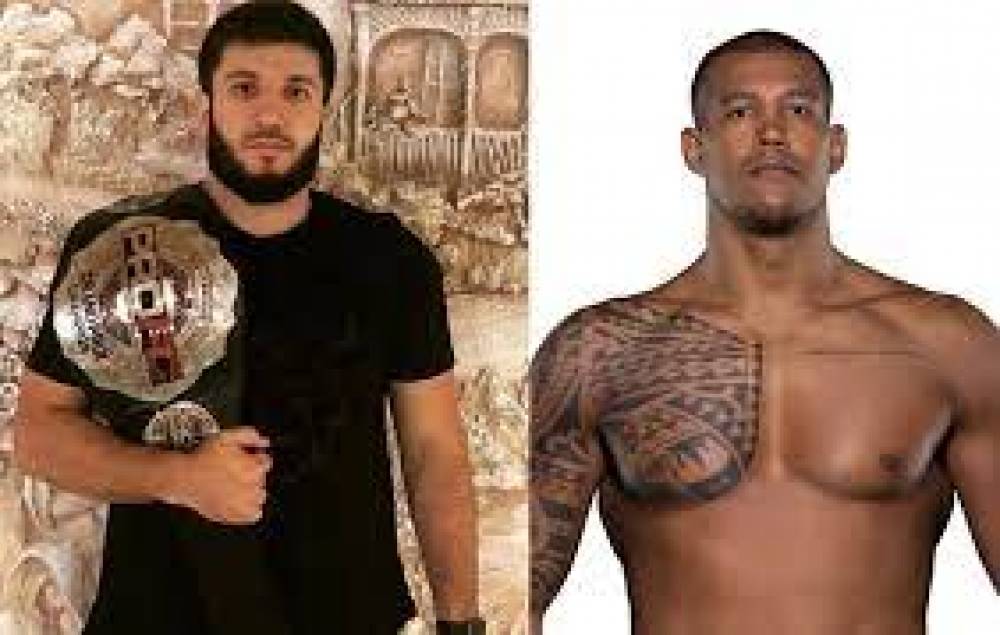 Renan Ferreira vs Rizvan Kuniev Prediction MMA Picks 4/7
Apr 7, 2023, 2:06:18 AM
Introduction
The 2023 PFL Regular Season is heating up, and fans can expect to see some exciting fights in the coming days. One of the most anticipated matchups is the heavyweight bout between Renan Ferreira and Rizvan Kuniev, which is scheduled for April 7, 2023, at The Theater at Virgin Hotels in Las Vegas, NV. As a staff writer for KingPin.pro, a leading MMA betting and handicapping site, I've analyzed both fighters' stats and fight history to make an informed prediction. In this article, I'll provide an extensive review of each fighter and explain why Kuniev will come out on top.
Renan Ferreira
Renan "Problema" Ferreira is a Brazilian fighter with a 9-3-0, 2 NC record. At 6'8" and 260.4 lbs, he is a towering presence in the ring with an 85" reach. Ferreira is known for his striking ability, with seven of his nine wins coming by KO/TKO. However, his ground game is not as strong, with only one submission win in his professional career.
Ferreira's recent fight history shows mixed results, with a loss in his last fight against Ante Delija on August 13, 2022, in the PFL. He also had a no-contest result in his fight against Klidson Abreu on June 24, 2022, in the PFL. While Ferreira has had some impressive victories, his inconsistent performance and lack of ground game could be his downfall against Kuniev.
Rizvan Kuniev
Rizvan Kuniev is a 30-year-old heavyweight fighter from Dagestan, Russia, with a 12-2-1 record. He is shorter than Ferreira at 6'4" but has a solid 76" reach. Kuniev's fighting style is well-rounded, with five wins by KO/TKO, three by submission, and three by decision.
Kuniev has a consistent track record of winning fights, with his last loss dating back to 2015. He has won his last 18 fights, including a victory over Ante Delija, who defeated Ferreira in his last fight. Kuniev's impressive win streak and well-rounded fighting style make him a formidable opponent for Ferreira.
Prediction
While Ferreira's striking ability is impressive, it may not be enough to overcome Kuniev's well-rounded skillset. Kuniev has proven to be a versatile fighter, with the ability to win fights by KO/TKO, submission, or decision. His recent win streak is also a testament to his consistency and ability to perform under pressure.
Furthermore, Kuniev's fighting style may give him an advantage over Ferreira. Ferreira has struggled with opponents who are skilled in grappling, and Kuniev's three submission wins indicate that he is more than capable of exploiting this weakness. If Kuniev can take the fight to the ground and control Ferreira, he may be able to secure a submission victory.
Pick: Rizvan Kuniev ML -225
Upgrade to View Prediction
#1

#2