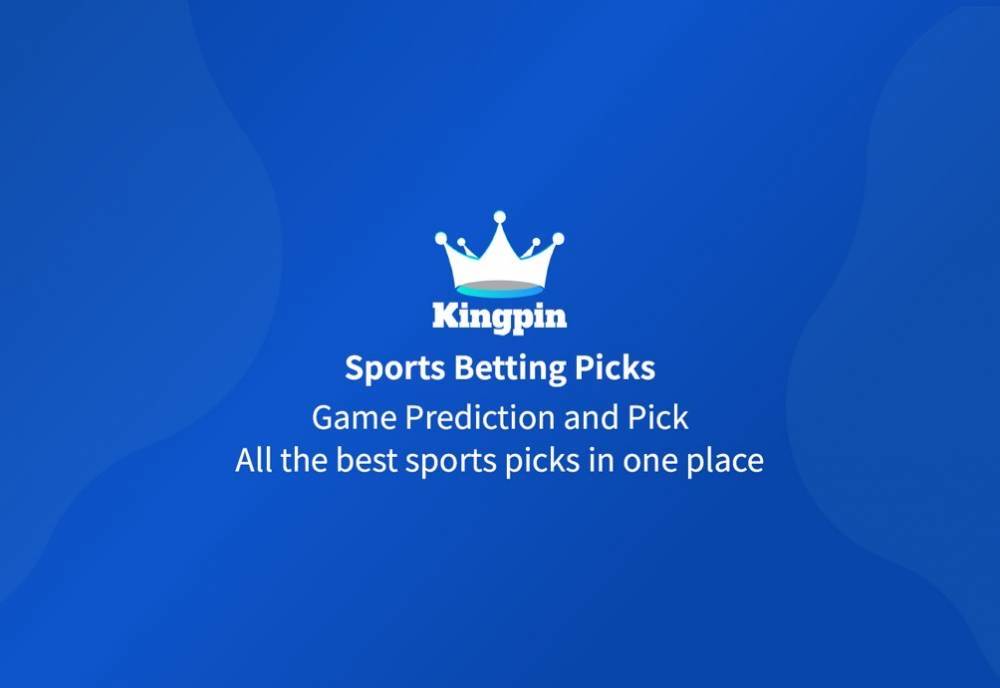 Petr Yan vs. Merab Dvalishvili: UFC Bantamweight Showdown
Mar 6, 2023, 3:29:58 AM
Intro:
The bantamweight division is gearing up for an epic showdown as Petr Yan takes on Merab Dvalishvili in the main event of UFC Fight Night on March 11, 2023. This highly anticipated fight will take place at The Theater at Virgin Hotels in Las Vegas, NV, and promises to be a thrilling encounter between two of the division's most exciting fighters.
As MMA fans around the world prepare for this exciting event, we'll provide a detailed analysis of both fighters, examine the latest betting trends, and review public betting data to help you make an informed decision on the outcome of the fight. And for those looking to stay up-to-date on all the latest MMA news and betting odds, be sure to download the KingPin.pro iOS and Android app.
Petr Yan:
Petr Yan is a highly skilled mixed martial artist who has made his mark in the bantamweight division. With a record of 16-4-0, he has proven himself to be a formidable force in the Octagon. Yan has a strong striking game, with a significant strikes landed per minute of 5.31 and a striking accuracy of 59.18%. He has a technical and precise striking style, which he uses to control the pace of the fight and wear down his opponents.
In addition to his striking skills, Yan is also a skilled grappler with an average takedown accuracy of 56.41%. He has a well-rounded ground game, with a solid base and the ability to transition smoothly between different positions. Yan's grappling skills are complemented by his excellent takedown defense, which allows him to keep the fight standing and use his striking skills to full effect.
Yan's impressive performance in the UFC has seen him win six of his seven fights, with his only loss coming in a controversial disqualification against Aljamain Sterling. He has faced and defeated some of the toughest fighters in the division, including a knockout win over former champion Jose Aldo.
One of the key factors in Yan's success is his mental toughness and discipline. He is a highly focused and driven athlete who puts in the work both inside and outside the gym. He is known for his meticulous preparation and attention to detail, which allows him to stay one step ahead of his opponents.
Overall, Petr Yan is a top-tier bantamweight with a well-rounded skill set and an impressive record to back it up. He has the potential to become a future champion in the division and is a fighter to watch out for in the coming years.
Petr Yan's Path to Victory
Petr Yan's upcoming fight against Merab Dvalishvili presents a tough challenge, but there are several key areas where Yan can focus to secure a victory.
Defend Takedowns: Merab is a strong wrestler and averages over seven takedowns per 15 minutes. To avoid being taken down and controlled on the ground, Yan must use his excellent footwork and takedown defense. He has a solid 77% takedown defense, which is an advantage he needs to leverage to keep the fight standing.

Counter Striking: Yan's striking skills are one of his biggest weapons. He has a high volume of strikes landed per minute and a significant striking accuracy, which he can use to punish Merab when he closes the distance for takedowns. Yan has shown an excellent ability to counter his opponents, and if he can time Merab's takedowns, he can land devastating strikes.

Use His Range: Yan has a significant reach advantage over Merab, which he can use to keep the fight at a distance. He can use his kicks and jabs to keep Merab away and avoid getting into grappling exchanges. If Yan can keep Merab at range, he can use his striking advantage to chip away at Merab and earn points.

Stay Composed: Yan's DQ loss to Aljamain Sterling in his last fight showed a moment of recklessness, which he cannot afford in this fight. He needs to stay composed and avoid getting drawn into Merab's game plan. If Yan can stay patient and avoid making any mistakes, he can pick his shots and out-strike Merab.
In summary, Petr Yan needs to defend takedowns, counter strike, use his range, and stay composed to secure a win against Merab Dvalishvili. If Yan can execute his game plan effectively, he has an excellent chance of handing Merab his first UFC loss.
Merab Dvalishvili:
Merab Dvalishvili is a top contender in the UFC bantamweight division, with a record of 15-4-0. He is known for his relentless pace, impressive striking accuracy, and formidable grappling skills.
Dvalishvili has a striking accuracy of 60.07% and lands an average of 4.21 significant strikes per minute. He also has a significant strikes landed percentage of 47.12% and has landed 135 significant strikes in a single fight. In addition to his striking prowess, Dvalishvili has a solid ground game, with an average takedown accuracy of 40.65%. He has secured 28 takedowns in his UFC career, including seven in a single fight against former title challenger Jose Aldo.
In his last five fights, Dvalishvili has defeated top bantamweight contenders such as Marlon Moraes, Cody Stamann, and John Dodson. His victory over Moraes was particularly impressive, as he finished the former World Series of Fighting champion with strikes in the second round.
Dvalishvili was born in Georgia and began training in combat sports at a young age. He started his professional MMA career in 2014 and quickly rose through the ranks, earning a contract with the UFC in 2017. Since then, he has become one of the most exciting fighters in the bantamweight division, known for his high-energy fighting style and relentless pace.
Outside of the octagon, Dvalishvili is known for his positive attitude and humble personality. He often speaks about his desire to be a role model for young fighters and is widely respected by his peers in the MMA community.
Looking ahead, Dvalishvili is expected to continue his climb up the bantamweight rankings and could potentially challenge for the title in the near future. With his impressive skill set and relentless work ethic, he is sure to remain a force to be reckoned with in the UFC for years to come.
Merab's Keys to Victory
Merab Dvalishvili faces a tough challenge in his upcoming bantamweight fight against Petr Yan. Yan is a skilled fighter with impressive striking and grappling abilities, and he will pose a significant challenge for Merab. However, there are several keys to victory that Merab can utilize to improve his chances of winning the fight.
Utilize his wrestling: Merab is known for his exceptional wrestling skills, and he should use them to his advantage against Yan. He should look to take Yan down early in the fight and use his top control to tire Yan out. Merab has a relentless pace and should look to wear Yan down with his grappling.

Pressure Yan: Merab is known for his high-pressure fighting style, and he should use that to his advantage against Yan. Yan has shown in his previous fights that he can be thrown off his game when his opponents apply constant pressure. Merab should look to close the distance and engage Yan in close quarters, where he can utilize his wrestling and dirty boxing.

Avoid Yan's striking: Yan is a skilled striker, and he has some devastating techniques in his arsenal. Merab should avoid standing and trading strikes with Yan, as that is where Yan is most dangerous. Instead, he should look to close the distance and clinch with Yan, where he can take him down and nullify his striking.

Mix up his strikes: Merab has some solid striking skills, and he should look to mix them up against Yan. He should utilize his jab and leg kicks to keep Yan guessing and then look to land some heavy punches when Yan least expects it. Merab should also look to throw in some takedowns and ground strikes to keep Yan off balance.

Stay patient: Yan is a tough opponent, and he is not easily finished. Merab should stay patient and not rush in to finish the fight early. He should look to wear Yan down over the course of the fight and capitalize on any opportunities that present themselves.
In conclusion, Merab Dvalishvili has a tough fight ahead of him against Petr Yan, but he can improve his chances of victory by utilizing his wrestling, pressuring Yan, avoiding Yan's striking, mixing up his strikes, and staying patient. If he can execute these keys to victory, he has a good chance of coming out on top in this fight.
Betting Trends:
According to the latest betting odds, Petr Yan is the clear favorite with a -204 moneyline, while Merab Dvalishvili is the underdog with a +200 moneyline. The over/under for the fight has been set at 2.5 rounds, with the over being the slight favorite.
Public Betting Data:
As of now, the betting public heavily favors Petr Yan to win the upcoming fight against Merab Dvalishvili. According to the latest odds, Yan is currently the favorite with a moneyline of -204, while Dvalishvili is the underdog with a moneyline of +200.
The handle, or the total amount of money wagered on the fight, also reflects this trend, with 72% of the handle going towards Yan and only 28% going towards Dvalishvili.
The following chart shows the current betting numbers for the fight:
| Fighter | Moneyline | Handle | Bet Percentage |
| --- | --- | --- | --- |
| Merab Dvalishvili | +200 | 28% | 27% |
| Petr Yan | -204 | 72% | 73% |
It's important to note that betting odds can change rapidly leading up to the fight, so these numbers may shift as we get closer to the date. Additionally, betting odds are just one factor to consider when predicting the outcome of a fight, and anything can happen once the fighters step into the octagon.
Prediction:
While both fighters are extremely talented and have shown impressive performances in their recent fights, we believe that Petr Yan has the edge in this matchup. He has proven to be a dominant force in the bantamweight division and has the striking and grappling skills to finish the fight in a variety of ways. However, Merab Dvalishvili is a formidable opponent and is more than capable of pulling off an upset. Our pick for this fight is Petr Yan to win by decision.
Pick: Petr Yan (-240) to win by decision
In conclusion, this bantamweight main event is sure to be a thrilling matchup, and fans can expect an exciting fight between two top-tier fighters. Be sure to download the KingPin.pro iOS and Android app to stay up-to-date with all the latest MMA news and betting odds.
#1

#2

last 30 days winnings
$4,740