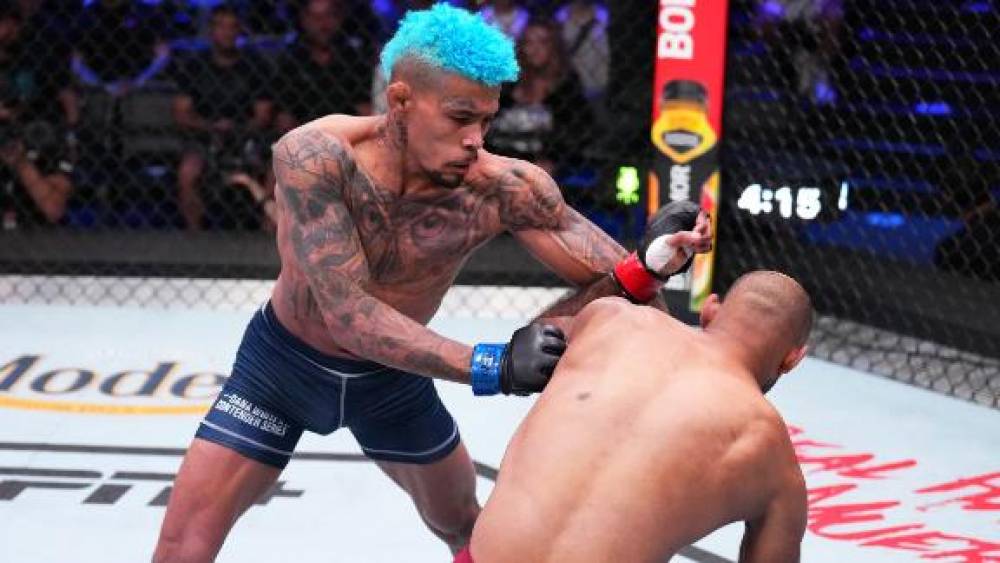 Nate Maness vs Mateus Mendonca Prediction UFC 10/7
Oct 6, 2023, 11:21:08 PM
UFC Fight Night: Maness vs. Mendonca - Nate Maness vs. Mateus Mendonca
Get ready for an exciting clash in the Flyweight division at the UFC APEX in Las Vegas, Nevada, on October 7, 2023, during UFC Fight Night: Dawson vs. Green. Nate "Mayhem" Maness, representing Salvation Mixed Martial Arts, is set to face off against the talented Mateus "Bocao" Mendonca, who trains at Chute Boxe. This fight promises to deliver action-packed moments.
Nate Maness: Mayhem in the Octagon
Hailing from the USA, Nate Maness stands at 5'10" and weighs 126 lbs. With a professional record of 14 wins and 3 losses, he's proven his mettle in the Flyweight division. Maness possesses well-rounded skills with 5 (T)KO wins and 3 submissions to his name.
In his last appearance, Maness faced a tough submission loss to Tagir Ulanbekov at UFC Fight Night: Rodriguez vs. Lemos.
Why Nate Maness Could Secure the Victory:
Nate Maness is a versatile fighter who has showcased his striking and submission abilities. To secure a victory in this bout, he may seek to exploit Mateus Mendonca's weaknesses. If Maness can keep the fight standing and use his striking skills, he could secure a (T)KO win. Additionally, his submission prowess gives him options on the ground if the fight goes there.
Mateus Mendonca: Bocao's Quest for Glory
Representing Brazil, Mateus "Bocao" Mendonca stands at 5'6" and weighs 125 lbs. At just 24 years old, he holds a record of 10 wins and 1 loss. Mendonca is known for his striking prowess with 3 (T)KO wins and his submission skills, boasting 4 submission victories.
In his most recent fight, Mendonca faced a tough decision loss to Javid Basharat at UFC Fight Night: Strickland vs. Imavov.
Why Mateus Mendonca Could Secure the Victory:
Mateus Mendonca is a young and talented fighter with a well-rounded skill set. To secure victory in this bout, he may look to capitalize on Nate Maness's weaknesses. If Mendonca can utilize his striking skills effectively and avoid being taken down, he could secure a (T)KO win. Alternatively, his submission skills might come into play if the fight goes to the ground.
Prediction:
As we approach UFC Fight Night: Dawson vs. Green, the matchup between Nate Maness and Mateus Mendonca promises an exciting battle between two skilled fighters. It's a bout that's difficult to predict with certainty.
However, in this clash of styles, the prediction leans toward Mateus Mendonca securing the victory. His youth, striking abilities, and submission skills could be the deciding factors. If Mendonca can maintain distance and avoid Maness's takedowns, he has a strong chance of winning by (T)KO or securing a decision win.
Pick: Mateus Mendonca ML -230
Upgrade to View Prediction
#1

#2

last 30 days winnings
$4,740
#5