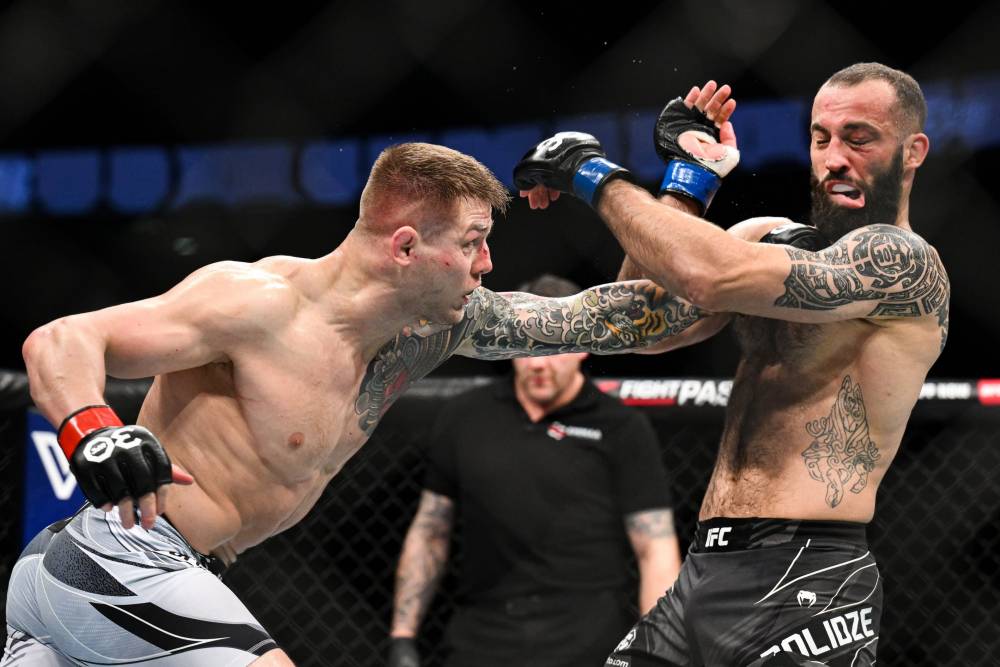 Marvin Vettori vs Jared Cannonier Prediction UFC Fight Night
Jun 17, 2023, 7:39:13 AM
© Per Haljestam-USA TODAY Sports
Marvin Vettori vs Jared Cannonier: Fight Preview
On June 17th, two top middleweight contenders, Marvin Vettori and Jared Cannonier, will face off in what promises to be an explosive matchup. Vettori, known as "The Italian Dream," has a record of 19-6-1 and comes into this fight with impressive wins over Kevin Holland and Jack Hermansson. With a striking accuracy of 44% and a takedown defense of 75%, Vettori will look to control the pace of the fight on his feet and on the ground. Cannonier, nicknamed "The Killa Gorilla," boasts a record of 16-6-0 and has been on a tear in recent years. After dropping down to middleweight, he has scored big wins over Kelvin Gastelum and Jack Hermansson. Cannonier's power and striking accuracy (50%) make him a dangerous opponent for anyone in the division. This matchup has all the ingredients of a classic striker vs grappler matchup, with Vettori looking to use his grappling to nullify Cannonier's striking and Cannonier trying to keep the fight standing and unleash his power. Who will come out on top in this middleweight showdown? Be sure to tune in to find out.
Marvin Vettori Striking
With Marvin Vettori is a well-rounded fighter with skills in grappling, wrestling, and striking. While his striking may not be his strongest suit, it has certainly improved over the years and has become a force to be reckoned with. Vettori is a southpaw fighter with a reach of 74 inches. He lands an average of 4.38 significant strikes per minute with a striking accuracy of 44%. He absorbs an average of 3.65 significant strikes per minute with a significant strike defense of 59%. These stats show that Vettori is a busy striker who is able to connect with his opponent at a decent rate while avoiding a good portion of their strikes. In his last fight against Kevin Holland, Vettori showcased his striking skills by landing a total of 107 significant strikes over the course of five rounds. He implemented a good mix of punches and kicks, and his ability to close the distance and land hard shots in the clinch was impressive. While Vettori's striking may not have been enough to get the win against Robert Whittaker in his previous fight, it is clear that he has put in the work to improve this aspect of his game. In his upcoming fight against Jared Cannonier, Vettori will need to continue to utilize his striking skills to keep the pressure on his opponent and prevent Cannonier from settling into his rhythm. If he is successful in doing so, Vettori may be able to secure the win and continue his climb up the middleweight rankings.
Marvin Vettori Wrestling
Marvin Vettori is known for his strong wrestling skills, which have been on display in many of his fights. His career statistics show that he has an average of 1.77 takedowns landed per 15 minutes with a takedown accuracy of 44% and a takedown defense of 75%. In his most recent fight against Kevin Holland, Vettori landed six takedowns, dominating his opponent on the ground for the majority of the fight. He also showed impressive grappling skills in his victory over Jack Hermansson, a fellow European grappler. Vettori's wrestling will be a key factor in his upcoming matchup against Jared Cannonier. Cannonier has a lower takedown defense percentage than Vettori and has struggled with being taken down in some of his past fights. If Vettori is able to use his wrestling to control the pace of the fight and keep Cannonier on the ground, he could earn a significant advantage and potentially even secure a submission victory. However, if Cannonier is able to defend against the takedowns and keep the fight standing, his striking power could make for a difficult night for Vettori. Overall, Vettori's wrestling skills make him a threat to any opponent and could prove to be the deciding factor in his upcoming matchup with Cannonier.
Jared Cannonier's Striking Abilities
Jared Cannonier, also known as "The Killa Gorilla," is a fierce striker with a record of 16-6-0. He possesses immense power and accuracy, which makes him one of the most feared fighters in the middleweight division. Cannonier's significant strikes landed per minute (SLpM) is recorded at 4.00 with a striking accuracy of 50%. His opponents have a difficult time landing strikes on him due to his significant strike defense of 61%. The Killa Gorilla's striking style is unique as he regularly switches between stances. With a reach of 77 inches, Cannonier uses his long limbs to great effect in delivering powerful strikes. He is known for his devastating leg kicks and has often used them to slow down his opponents in the Octagon. Cannonier's career highlights include victories over Anderson Silva, David Branch, and Jack Hermansson. He has also knocked out opponents with his vicious punches and elbows, which is a testament to his striking power. In his upcoming fight against Marvin Vettori, Cannonier's striking capabilities will come to the forefront. He will look to use his striking abilities to keep Vettori at bay and deliver the knockout blow. The Killa Gorilla is one of the most dangerous strikers in the middleweight division, and Vettori will be well aware of that fact. It will be interesting to see how he counters Cannonier's striking and whether he can withstand the Killa Gorilla's power punches.
Jared Cannonier's Wrestling Skills
Jared Cannonier is primarily known for his striking skills, but he also has a background in wrestling. During his time at Anchorage West High School in Alaska, he competed in both wrestling and football. Cannonier's wrestling skills have been on display during some of his fights in the UFC, where he has demonstrated the ability to take his opponents down and control them on the ground. Cannonier's takedown average is relatively low, at 0.17 per 15 minutes, but he has shown that he can be effective when he decides to go for the takedown. His takedown accuracy is only 25%, but his takedown defense is solid, at 64%. Cannonier's wrestling is not his go-to strategy, but it is a valuable tool in his arsenal that he can use when necessary. One example of Cannonier's wrestling skills was in his fight against David Branch at UFC 230. In the second round of the fight, Cannonier was able to take Branch down and land some ground-and-pound strikes before eventually finishing him with a TKO via punches. This showed that Cannonier is not just a striker, but also has the ability to control his opponents on the ground. Overall, while Cannonier's wrestling is not his main weapon, it is something that he can use to his advantage when needed. He has a solid takedown defense and has shown that he can take his opponents down and control them on the ground when he decides to do so. In his upcoming fight against Marvin Vettori, it will be interesting to see if Cannonier decides to utilize his wrestling skills or stick to his striking.
How Marvin Vettori Can Win the Title
Marvin Vettori has a tough road ahead of him, but there are several things he can do to increase his chances of winning the title. Firstly, he needs to continue to improve his striking accuracy and defense. With a 44% significant striking accuracy and 59% striking defense, Vettori has shown that he can hold his own on his feet, but he needs to elevate his skills to compete against the best in the division. Secondly, Vettori's takedown accuracy and defense are already impressive, with a 44% takedown accuracy and a 75% takedown defense. He should continue to focus on these areas to take advantage of his grappling skills and avoid getting taken down himself. Thirdly, Vettori needs to maintain his cardio over five rounds. He has gone the distance in several fights, including his recent win over Kevin Holland, but he needs to make sure he can maintain that pace against the top fighters in the division. Finally, Vettori needs to keep his focus and avoid getting caught up in trash talk or distractions. He has shown his toughness and determination in his fights, and he needs to stay focused on his ultimate goal of winning the title. If Vettori can continue to improve his striking, maintain his grappling skills, stay in top shape, and stay focused on his goals, he has a good chance of winning the title in the middleweight division.
How Jared Cannonier can win against Marvin Vettori
Jared Cannonier can win against Marvin Vettori by utilizing his striking skills and power to keep Vettori at bay. Cannonier has a significant striking accuracy of 50% and an impressive 61% significant strike defense. He should aim to land significant strikes early in the fight to slow down Vettori's momentum. Cannonier should also try to defend against Vettori's takedown attempts by leveraging his 64% takedown defense and keeping the fight standing. Vettori has a significant takedown average of 1.77 per 15 minutes, so Cannonier needs to be quick on his feet and maintain distance to avoid getting taken down. In addition, Cannonier has demonstrated his knockout power in previous fights, with six of his victories coming from KO/TKO. He should look for opportunities to land powerful strikes and capitalize on Vettori's defensive weaknesses. Overall, Cannonier needs to leverage his striking accuracy, takedown defense, and knockout power to defeat Vettori and earn the title.
Prediction
This is going to be a highly competitive fight between two skilled and experienced fighters. Vettori is coming off a win against Roman Dolidze, while Cannonier is fresh off a split decision loss to Sean Strickland. Vettori's grappling ability and takedown defense will make it difficult for Cannonier to land significant strikes and his southpaw stance will also present a challenge for Cannonier's switch stance. However, Cannonier's striking power can't be ignored and if he can stuff Vettori's takedowns, he has a good chance of finishing the fight.
Pick: Vettori (Moneyline) -125
Upgrade to View Prediction
#1

#2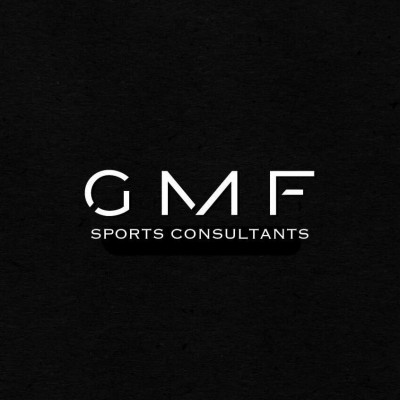 #3

last 30 days winnings
$1,300