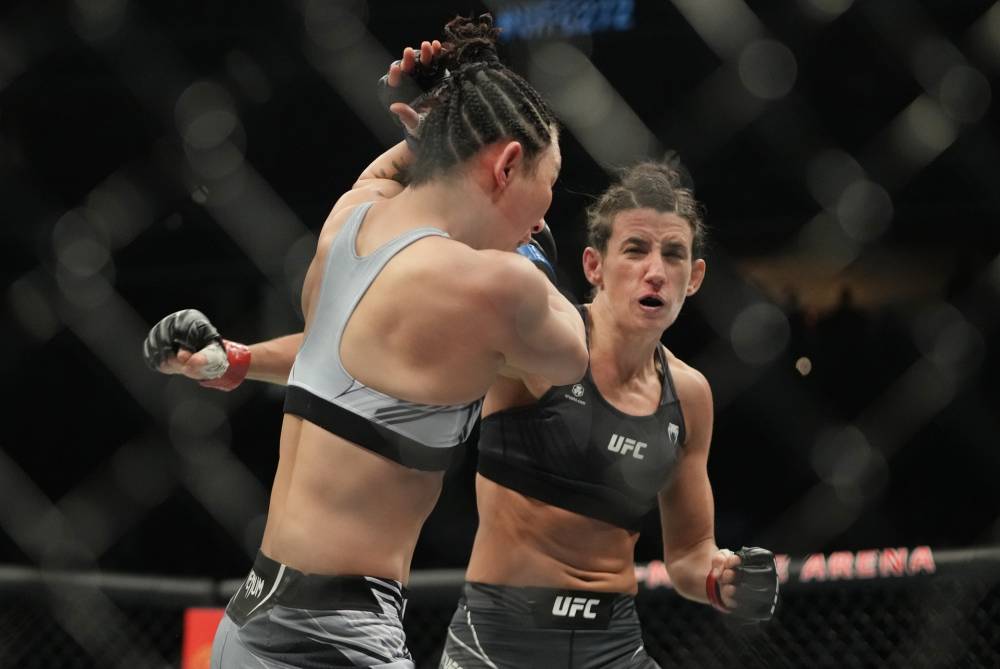 Marina Rodriguez vs Virna Jandiroba Prediction UFC 288 5/6
May 5, 2023, 1:38:01 AM
© Stephen R. Sylvanie-USA TODAY Sports
Marina Rodriguez vs Virna Jandiroba: Fight Preview
The upcoming fight between Marina Rodriguez and Virna Jandiroba promises to be an exciting clash of styles. Rodriguez, with her striking prowess and Jandiroba, with her ground game, will both be looking to impose their will on the other. Rodriguez comes into the fight with a record of 16-2-2, while Jandiroba has a record of 18-3-0. Rodriguez has a slight height and reach advantage, but Jandiroba has proven herself to be a tough opponent with her impressive takedown accuracy and submission skills. In terms of striking stats, Rodriguez has the edge with a higher significant strike accuracy and strikes landed per minute. However, Jandiroba's striking defense is solid, and she has a higher submission average per 15 minutes. Overall, this fight has the potential to be a close battle between two skilled fighters. Will Rodriguez be able to keep the fight standing and utilize her striking to secure the win? Or will Jandiroba take the fight to the ground and use her grappling skills to come out on top? Only time will tell.
Marina Rodriguez Striking
Marina Rodriguez is a striker with a strong foundation in Muay Thai. She is known for her powerful strikes, particularly her kicks, and good movement. Rodriguez has won nine of her fights by knockout or TKO, showcasing her ability to finish her opponents on the feet. Her most recent performance against Amanda Lemos at UFC Fight Night: Rodriguez vs. Lemos in November 2022 demonstrated her striking prowess. She dominated the fight with her striking, landing heavy kicks and punches. The fight ended in the first round with Rodriguez knocking out Lemos with a barrage of punches. In addition to her striking power, Rodriguez also possesses good accuracy, landing 47% of her significant strikes. Her striking defense is also solid, with a 57% significant strike defense rate. Overall, Rodriguez's striking is a major asset in her fighting arsenal and will likely be a key factor in her upcoming matchup against Virna Jandiroba at UFC 288: Sterling vs. Cejudo on May 6, 2023.
Marina Rodriguez Wrestling:
Marina Rodriguez is a well-rounded fighter with strong striking abilities, but her wrestling skills may be what earns her a victory against Virna Jandiroba. With a TDAcc. of 33% and TDDef. of 65%, Rodriguez has shown the ability to both take down opponents and defend against takedowns. Jandiroba, on the other hand, has a TDAvg. of 2.31 and TDAcc. of 38%, indicating her preference for grappling and taking fights to the ground. Rodriguez's takedown defense will be crucial in keeping the fight standing and allowing her to utilize her striking abilities. Additionally, Rodriguez's submission defense will be important in avoiding Jandiroba's strong ground game. With an average of 0.2 submissions attempted per 15 minutes, Rodriguez has shown a solid defense against submissions. If Rodriguez can successfully defend against Jandiroba's takedowns and avoid getting caught in submission attempts, her strong striking skills may be too much for Jandiroba to handle. The combination of her wrestling ability and striking prowess make her a dangerous opponent for anyone in the strawweight division.
Virna Jandiroba Striking: A Look into Her Fighting Style
Virna Jandiroba stands as one of the top fighters in the women's strawweight division, with an impressive record of 18-3-0. While her grappling game is notable, her striking also holds its own in the octagon. With an average of 2.45 significant strikes landed per minute and a striking accuracy of 38%, Jandiroba can hold her own on her feet. Her significant strike defense is also impressive, standing at 57%, which means she can avoid most of her opponent's strikes. However, where Jandiroba shines is in her takedowns, with an average of 2.31 takedowns landed per 15 minutes and a takedown accuracy of 38%. Her takedown defense stands at 73%, making it difficult for opponents to take her down. Despite her strengths, Jandiroba has experienced some losses in recent fights, including a loss to Amanda Ribas and Mackenzie Dern. However, she has also secured wins against Felice Herrig and Kanako Murata. In her upcoming match against Marina Rodriguez at UFC 288, Jandiroba will need to showcase her striking skills while also utilizing her takedown abilities to gain an advantage. With her well-rounded skills and determined fighting style, Jandiroba has the potential to come out on top in this matchup.
Virna Jandiroba Wrestling: A Look at the Brazilian's Performance
Virna Jandiroba, also known as Carcara, is a Brazilian mixed martial artist who competes in the women's strawweight division of the UFC. With a professional record of 18-3-0, Jandiroba is known for her impressive grappling skills and ground game. Jandiroba has a background in Brazilian jiu-jitsu and has been a black belt for more than a decade. She has won several titles in BJJ competitions, including the IBJJF World No-Gi Championship and the IBJJF World Championship. In the UFC, Jandiroba has demonstrated her grappling prowess in several of her fights. Her average takedowns per 15 minutes is 2.31, with a takedown accuracy of 38%. She also has a high takedown defense rate of 73%, which means she is difficult to take down. In her most recent fight against Angela Hill at UFC Fight Night: Blachowicz vs. Rakic, Jandiroba used her grappling skills to secure a unanimous decision victory. She landed five takedowns in the fight and controlled Hill on the ground for significant periods. Jandiroba's notable wins also include a submission victory over Felice Herrig at UFC 252: Miocic vs. Cormier 3, where she finished the fight with an armbar in the first round. She also earned a submission win over Mallory Martin at UFC Fight Night: Overeem vs. Rozenstruik, finishing the fight with a rear-naked choke in the second round. Jandiroba's next fight is scheduled against Marina Rodriguez at UFC 288: Sterling vs. Cejudo. While Rodriguez is a skilled striker, Jandiroba's grappling skills and takedown ability could be a significant challenge for her opponent. If Jandiroba is able to take the fight to the ground and control the pace, she could come out with another victory on her record.
How Marina Rodriguez Can Win Against Virna Jandiroba
Marina Rodriguez has a chance to come out on top in her fight against Virna Jandiroba by utilizing her striking skills and keeping the fight on her feet. She has a significant striking accuracy of 47% and lands 4.8 significant strikes per minute. Additionally, Rodriguez has a superior reach of 65 inches, which allows her to keep her opponent at a distance and control the pace of the fight. To neutralize Jandiroba's grappling abilities, Rodriguez must defend against takedowns effectively. With a 65% takedown defense rate, Rodriguez can prevent Jandiroba from taking her to the ground and avoid clinch positions. If the fight does go to the ground, Rodriguez needs to stay active and prevent Jandiroba from advancing positions. Overall, Rodriguez's game plan should focus on defending takedowns, keeping the fight on her feet, and using her striking skills to outscore Jandiroba. If she can execute her plan and remain composed in the fight, she has an excellent chance of winning via decision or knockout
How Virna Jandiroba Can Win Against Marina Rodriguez
Virna Jandiroba is an exceptional fighter with a record of 18-3-0. She has an incredible ground game with an average of 2.31 takedowns landed per 15 minutes and a takedown accuracy of 38%. To win against Marina Rodriguez, she needs to focus on taking the fight to the ground. Marina Rodriguez has a striking accuracy of 47% and likes to keep the fight standing. Virna should be careful not to engage in a striking battle and utilize her wrestling skills to take the fight to the ground. Once on the ground, Jandiroba should use her superior grappling skills to gain a dominant position and look for a ground and pound or submission finish. In addition, Jandiroba should look to pressure Rodriguez and close the distance quickly to avoid getting caught with strikes. She should also be prepared for Rodriguez's physical attributes, such as her 65" reach, and find creative ways to close the distance. Overall, Virna Jandiroba has the tools and skills to defeat Marina Rodriguez. By utilizing her wrestling and grappling skills, avoiding striking exchanges, and pressuring Rodriguez, Jandiroba can secure a victory and potentially move herself up the rankings in the strawweight division.
Prediction:
This fight is shaping up to be an exciting matchup between two talented strawweight fighters. Marina Rodriguez has a slight edge in striking skills, while Virna Jandiroba has superior grappling ability. Expect the first round to be a feeling-out process, with Rodriguez using her superior reach to keep Jandiroba at bay. However, as the fight progresses, Jandiroba will start to utilize her grappling skills and take the fight to the ground. Rodriguez will defend well and land some strikes and I expect this fight to go to the judges.
Pick: Fight will go to distance Yes -200
Upgrade to View Prediction
#1

#2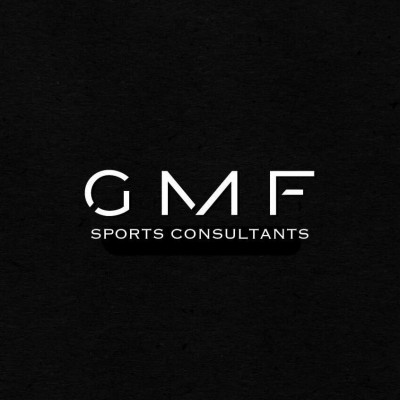 #4