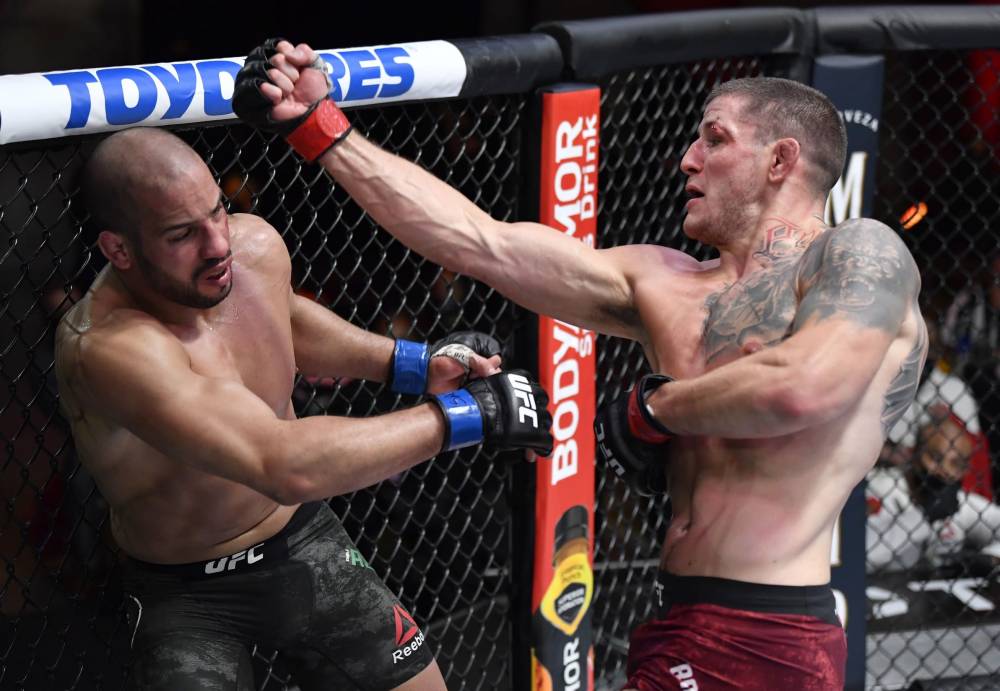 Marc-Andre Barriault vs Eryk Anders Prediction UFC 289 6/10
Jun 6, 2023, 9:52:37 PM
© Handout Photo-USA TODAY Sports
Marc-Andre Barriault vs. Eryk Anders: Fight Preview
The upcoming UFC event will feature a thrilling middleweight matchup between Marc-Andre Barriault and Eryk Anders. Both fighters bring an impressive record and a hunger for victory, making this a must-see fight for fans. Barriault, standing at 6'1" with a reach of 74", has a career record of 15-6-0 (1NC) and boasts a striking accuracy of 47%. He has a tendency to finish his opponents, with 8 of his 15 victories coming by KO/TKO or submission. He is a skilled grappler with a takedown defense rate of 62%, making him hard to take down. In the other corner, we have Eryk Anders, a southpaw fighter with a record of 15-7-0 (1NC) and a reach of 75". Anders has a takedown accuracy of 26% and has a ground game that has led to 6 of his victories coming by way of submission. However, he is also known for his striking power, with 7 of his victories coming by KO/TKO. This matchup promises to be a thrilling exchange between two skilled fighters. Barriault's striking accuracy can be a threat to Anders, but if the fight goes to the ground, Anders can use his grappling skills to take control. Both fighters have shown the ability to finish their opponents, so there's a good chance we could see a knockout or submission. Overall, this is a fight that could go either way and is sure to deliver excitement and intensity. Fans won't want to miss this explosive middleweight bout.
Marc-Andre Barriault Striking
Marc-Andre Barriault is known for his striking ability, with a significant striking rate of 5.90 and accuracy of 47%. He has the power and precision to end fights with his hands, and his opponents always have to be wary of his striking prowess. This was evident in his recent win over Jordan Wright, where he secured a submission victory with a Guillotine Choke. As a fighter with a reach of 74" and an orthodox stance, Barriault has a diverse striking game that he can employ in his fights. He is a well-rounded striker with good boxing skills, and he can also mix up his strikes with kicks and knees. His striking defense is also commendable, with a significant strike defense rate of 54%. Barriault's striking has led to some impressive victories in the UFC, with notable wins over Abu Azaitar and Dalcha Lungiambula. However, he has also had his fair share of losses, like his recent defeat to Anthony Hernandez. Nevertheless, Barriault's striking is always a factor in his fights, and he will likely look to utilize it against Eryk Anders in their upcoming matchup.
Marc-Andre Barriault Wrestling
Marc-Andre Barriault is an experienced wrestler with a record of 15-6-0 (1NC). Standing at 6'1" and weighing 185lbs with a reach of 74", Barriault is known for his impressive takedown defense, with a rating of 62%. Additionally, Barriault has an average takedown accuracy rating of 25% and a striking accuracy rating of 47%. Barriault has had several notable fights throughout his career, including a submission victory against Jordan Wright at UFC Fight Night: Lemos vs. Andrade in April 2022, where he secured a guillotine choke in just over 12 minutes. He also defeated Abu Azaitar at UFC 260: Miocic vs. Ngannou in March 2021 with a knockout via punches in just under 35 minutes. However, Barriault has faced some tough opponents, including a loss to Krzysztof Jotko at UFC 240: Holloway vs. Edgar in July 2019 via unanimous decision. He also had an overturned loss to Oskar Piechota at UFC Fight Night: Blaydes vs. Volkov in June 2020 due to an illegal knee strike. In his upcoming fight, Barriault will face off against Eryk Anders at UFC 289: Nunes vs. Aldana in June 2023. It will be interesting to see how Barriault performs against Anders, who has a record of 15-7-0 (1NC) and is known for his striking abilities and takedown accuracy.
Eryk Anders
He is a skilled striker with a record of 15-7-0 (1NC). He has a significant striking rate of 3.39 per minute with an accuracy of 47%, while also absorbing an average of 4.22 strikes per minute with a defense rate of 50%. Anders has a strong takedown game, averaging 1.59 takedowns landed per 15 minutes with an accuracy rate of 26% and a defense rate of 79%. In his most recent fight, Anders faced Kyle Daukaus at UFC Fight Night: Thompson vs. Holland in December 2022. He won the fight via TKO with punches in the second round, showcasing his striking skills and power. Anders has a tendency to put pressure on his opponents with his striking, often throwing combinations and leg kicks to wear them down. He also has the ability to mix in takedowns and grappling, making him a well-rounded fighter. In his upcoming matchup with Marc-Andre Barriault at UFC 289, fans can expect to see Anders utilize his striking skills to try and finish the fight, while also being prepared to defend against Barriault's striking and potential takedowns. Overall, Anders is a dangerous striker with the ability to end fights quickly, making him a formidable opponent for anyone in the middleweight division.
Eryk Anders Wrestling: An Analysis
Eryk Anders is a talented wrestler who has shown his skills in various mixed martial arts (MMA) competitions. With a record of 15-7-0(1NC), Anders has established himself as one of the top fighters in the UFC middleweight division. In this section, we will analyze his wrestling skills and abilities. Anders' wrestling skills are primarily focused on takedowns. His average takedown rate is 1.59 per 15 minutes, and his takedown accuracy is 26%. Anders' takedown defense is also noteworthy, with a rate of 79%. This shows that he is not only effective at taking his opponents down but also has a good ability to defend against takedowns himself. In terms of striking, Anders' significant strikes landed per minute (SLpM) rate is 3.39, and his significant striking accuracy is 47%. He absorbs significant strikes at a rate of 4.22 per minute, and his significant strike defense is at 50%. While his striking skills are not as potent as some of his opponents, Anders' wrestling abilities make him a versatile and dangerous fighter. Through his grappling skills, Anders' has achieved some impressive victories. For example, his win over Darren Stewart at UFC 263 was a unanimous decision that was heavily influenced by his takedown ability. He constantly kept Stewart off-balance and unable to mount a significant offense. Similarly, in his victory against Gerald Meerschaert at UFC Fight Night in October 2019, he utilized his takedowns effectively, leading to a unanimous decision win. However, Anders has also encountered some high-profile losses that highlight some of his weaknesses. Against June Yong Park at UFC Fight Night in May 2022, a split decision was reached after a close fight that saw Park establish some dominance against Anders' takedown attempts. In his loss against Andre Muniz at UFC 269 in December 2021, Anders was caught in an armbar that ended the fight in the first round. While his grappling abilities are undoubtedly a strength, they can also expose him to submissions from his opponents. Overall, Eryk Anders' wrestling skills are impressive, and he is a well-rounded fighter. With a solid takedown game, he is particularly effective against strikers who are unable to defend against his takedown attempts. Still, he will need to continue to improve and refine his grappling skills to avoid being caught in submissions in future fights.
How Marc-Andre Barriault can Win against Eryk Anders
Marc-Andre Barriault can win against Eryk Anders by utilizing his striking skills and avoiding takedowns. Barriault has a higher striking accuracy and significant strikes landed per minute than Anders. If Barriault can keep the fight standing and land clean strikes, he can wear down Anders and potentially finish the fight. Furthermore, Barriault has better takedown defense than Anders, so he should be able to defend against any takedown attempts and keep the fight on the feet. If the fight does go to the ground, Barriault has a slight edge in submission average per 15 minutes, so he could potentially catch Anders in a submission. In conclusion, if Marc-Andre Barriault can keep the fight standing, land clean strikes, and defend takedown attempts effectively, he has a good chance of winning the fight against Eryk Anders.
How Eryk Anders Can Win Against Marc-Andre Barriault
Eryk Anders can win against Marc-Andre Barriault by utilizing his takedown accuracy and defense. Anders has a higher takedown average and accuracy compared to Barriault, which can give him the opportunity to take the fight to the ground and control the pace. He should also use his southpaw stance and significant striking accuracy to land hard shots and score points. Barriault, on the other hand, should focus on his significant strike defense and try to keep the fight standing, where he has a slight advantage. However, if Anders is able to take him down and control him on the ground, Barriault may struggle to get back up and potentially lose the fight. Overall, Anders should use his well-rounded skillset to secure a victory over Barriault.
Prediction
In a closely contested fight, Marc-Andre Barriault will edge out Eryk Anders with his superior striking skills and endurance. Barriault's ability to absorb strikes and strike accurately will be the difference in this fight. Therefore, my pick for this fight is Marc-Andre Barriault (Moneyline).
Pick: Marc-Andre Barriault (Moneyline) -135
Upgrade to View Prediction
#1

#2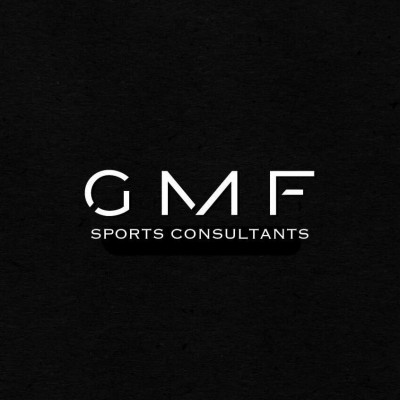 #3

last 30 days winnings
$1,300