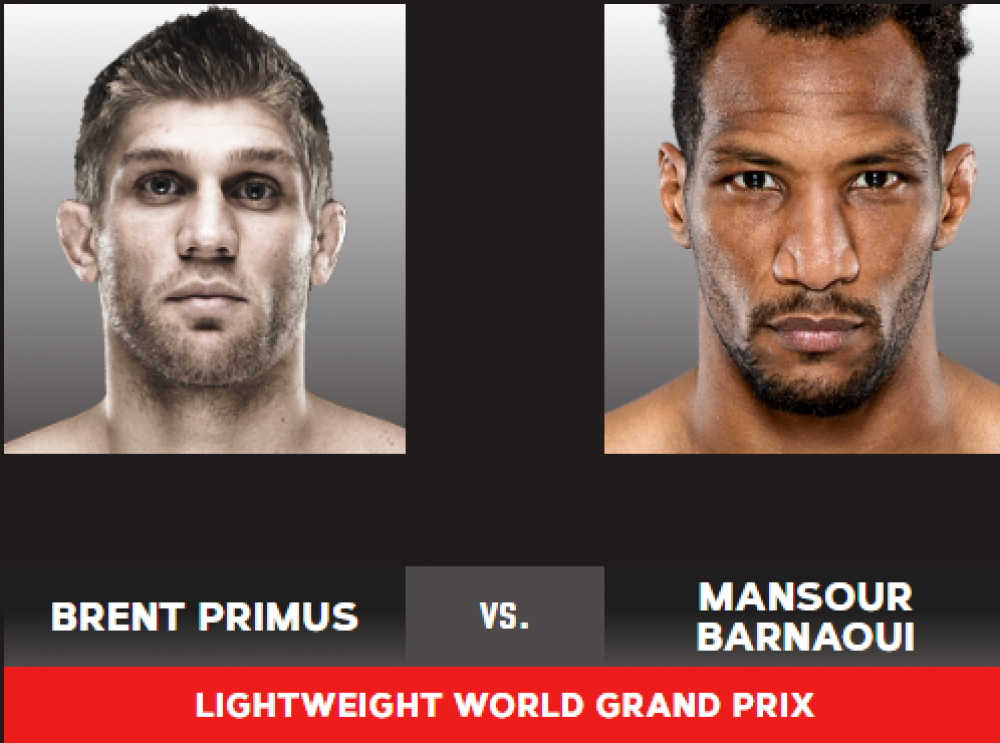 Mansour Barnaoui vs Brent Primus Prediction Bellator 296
May 12, 2023, 2:21:37 AM
Introduction:
Bellator 296 is set to deliver an exciting lightweight clash between Mansour "Tarzan" Barnaoui and Brent Primus. The event will take place at the Accor Arena in Paris, France on May 12, 2023. With both fighters aiming to make a statement in the division, this matchup promises fireworks and high-level action. In this article, we will provide an extensive review of each fighter, analyzing their skills, recent performances, and fighting styles to make an informed prediction on the outcome of the fight.
Mansour "Tarzan" Barnaoui:
Mansour Barnaoui, also known as "Tarzan," brings an impressive professional MMA record of 20-4-0 to the cage. The 30-year-old Tunisian-born fighter represents Team Magnum and fights out of Paris, France. Barnaoui has established himself as one of the top lightweights in the South Korean regional rankings, currently holding the number one spot. His well-rounded skill set and consistent success make him a formidable opponent for anyone in the division.
Barnaoui's fighting style is characterized by his versatility and ability to adapt to various situations. He possesses excellent striking skills, with a wide range of techniques in his arsenal. He utilizes effective footwork, timing, and accuracy to land precise strikes on his opponents. Furthermore, Barnaoui's striking is complemented by his grappling prowess. He boasts an impressive submission game, with 13 of his victories coming by way of submission. His ability to seamlessly transition between striking and grappling makes him a dangerous threat in all areas of the fight.
In terms of recent performances, Barnaoui is currently riding an eight-fight winning streak, showcasing his dominance and consistency inside the cage. His most recent victory came in the Bellator Fighting Championship (BFC) organization, where he secured a rear-naked choke submission against Adam Piccolotti. Barnaoui's confidence and momentum heading into this fight will undoubtedly play a crucial role in his performance.
Brent Primus:
Brent Primus, with a professional MMA record of 11-3-0, is a seasoned fighter hailing from Eugene, Oregon, United States. The 38-year-old lightweight competitor represents Team Oyama and has established himself as a notable presence in the division. Primus has faced tough competition throughout his career and has proven his abilities against high-level opponents.
Primus is primarily known for his Brazilian Jiu-Jitsu skills, with six of his victories coming by way of submission. He possesses a strong ground game, showcasing excellent grappling technique and the ability to control his opponents on the mat. Primus is adept at securing submissions from various positions, making him a constant threat to his opponents when the fight hits the ground.
While Primus is known for his grappling prowess, he has also showcased striking skills in his fights. Although not as proficient in the striking department as his opponent, Primus has demonstrated improvement and the ability to hold his own on the feet. However, his grappling remains his primary strength and the area where he is most likely to look for opportunities to finish the fight.
In terms of recent performances, Primus is coming off a loss against Alexander Shabliy in Bellator 282. Despite the setback, Primus has previously secured notable victories over top fighters such as Benson Henderson and Chris Bungard, showcasing his ability to compete at a high level in the division. His experience and resilience will undoubtedly play a factor in his approach to the fight against Barnaoui.
Prediction:
When analyzing the matchup between Mansour Barnaoui and Brent Primus, it becomes clear that both fighters possess unique skills and strengths. Barnaoui's well-rounded game, combined with his eight-fight winning streak, gives him a significant advantage heading into this bout.
While Primus is a formidable grappler and has the potential to threaten with submissions, Barnaoui's ability to defend against takedowns and his own submission skills should neutralize much of Primus's ground game. Additionally, Barnaoui's striking prowess and diverse offensive arsenal give him an edge in the stand-up exchanges.
Considering all factors, it is likely that Mansour Barnaoui will emerge victorious in this matchup. His ability to dictate the range and control the fight with his striking, as well as his strong takedown defense, will limit Primus's opportunities to implement his grappling game. Barnaoui's overall skill set, recent winning streak, and home-field advantage in Paris make him the favorite to win this bout.
Pick: Mansour Barnaoui ML -300
Upgrade to View Prediction
#1

last 30 days winnings
$2,430
#2

#5

last 30 days winnings
($330)